Pregnant Fantasia Shows Her Only Son Dallas' Gentle Facial Features as He Sleeps Peacefully
Fantasia Barrino, who is pregnant with her third child, privileged her followers with a peek of her sleeping son, Dallas Xavier Barrino, who was fast asleep in the video.
Fantasia Barrino posted the sweetest footage of her nine-year-old son, Dallas Xavier Barrino, in dreamland and covered with a blanket on her Instagram story recently.
Fantasia used a cartoon heart filter on the video, which added to the overall cuteness. Dallas is so comfortable and at peace in the clip covered in tiny pink, white, and small doodled hearts.
In the second part of the Instagram story, Fantasia strokes her son's cheek lovingly, displaying her perfectly manicured silver nails. Dallas is unbothered and continues with his nap.
Fantasia gave birth to her second child in December 2011 and announced the news that she was pregnant at a Florida concert. After he was born, she shared that:
"I feel so blessed that my son Dallas Xavier was born healthy, and is a wonderful new addition to our family."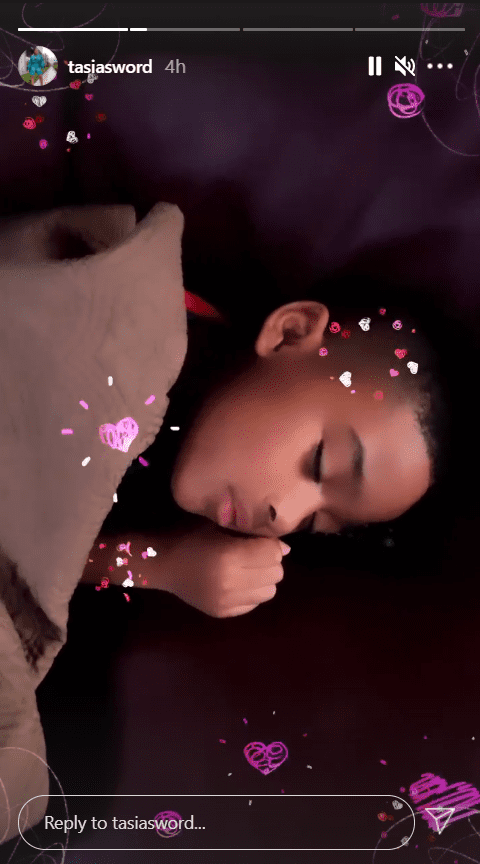 Fantasia became a first-time mother when she was a teenager to Zion Quari, who is now 19-years-old. Fantasia is also pregnant for the third time, and her baby girl will be born sometime this year.
Fantasia got married to Kendall Taylor just three weeks after they met because he embodied all the characteristics she was looking for in a husband. Now they are expecting their first child together.
It took three long years of fertility issues and prayer before Fantasia fell pregnant. 
Kendall also has an adult son, Treyshaun Taylor, and he and his girlfriend have two children together. His first son was born in 2016 and made Fantasia a grandmother at the age of 32.
In 2019, Treyshaun had another son. Although Kendall and Fantasia had been struggling to conceive their child at the time, they welcomed the new additions to their family happily. Kendall wrote on Instagram saying:
"In exchange for this priceless gift I am determined to do what He has called me to do!"
It took three long years of fertility issues and prayer before Fantasia fell pregnant. Although IVF had been suggested to Fantasia, her fallopian tube had closed, leaving few options.
After this news, Fantasia decided to leave things to God and even forgot about her barrenness for a while. One day she woke up and felt strange. After six pregnancy tests, she finally accepted that she was with child.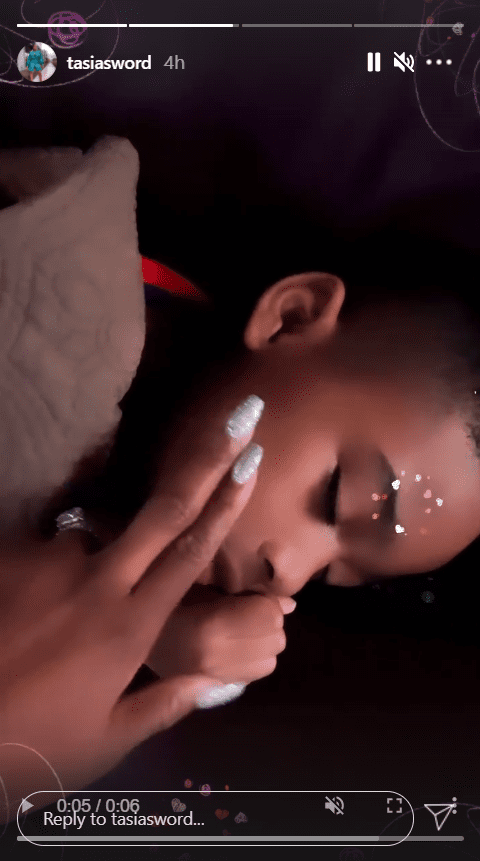 In January, Fantasia announced her news and since then has been showing off her baby bump on social media. In a video posted on Instagram, she and Kendall watched pink fireworks as part of the gender reveal.
Fantasia, who has experienced many challenges in her life, deserves to celebrate this good news with her family. Fans can't wait to see what the little girl looks like!