Brandy & Daughter Sy'Rai Prove They Are Divinely Beautiful Showing Braids & Collarbones (Photo)
Singer and songwriter Brandy recently posted a gorgeous picture on her Instagram with her daughter Sy'Rai Smith flaunting the mother and child's beautiful collarbones and braids.
Brandy tagged her daughter Sy'Rai in a recent post, revealing the beauty of both the mother and her child. Giving the camera a sultry look, both of them revealed their alluring collarbones, showing off their matching braids as well.
Both the mother and daughter's skin tone looked absolutely ethereal, increased by the tasteful yet minimalist grey background. Sy'Rai's golden nose ring added a slight twist to the simple snapshot.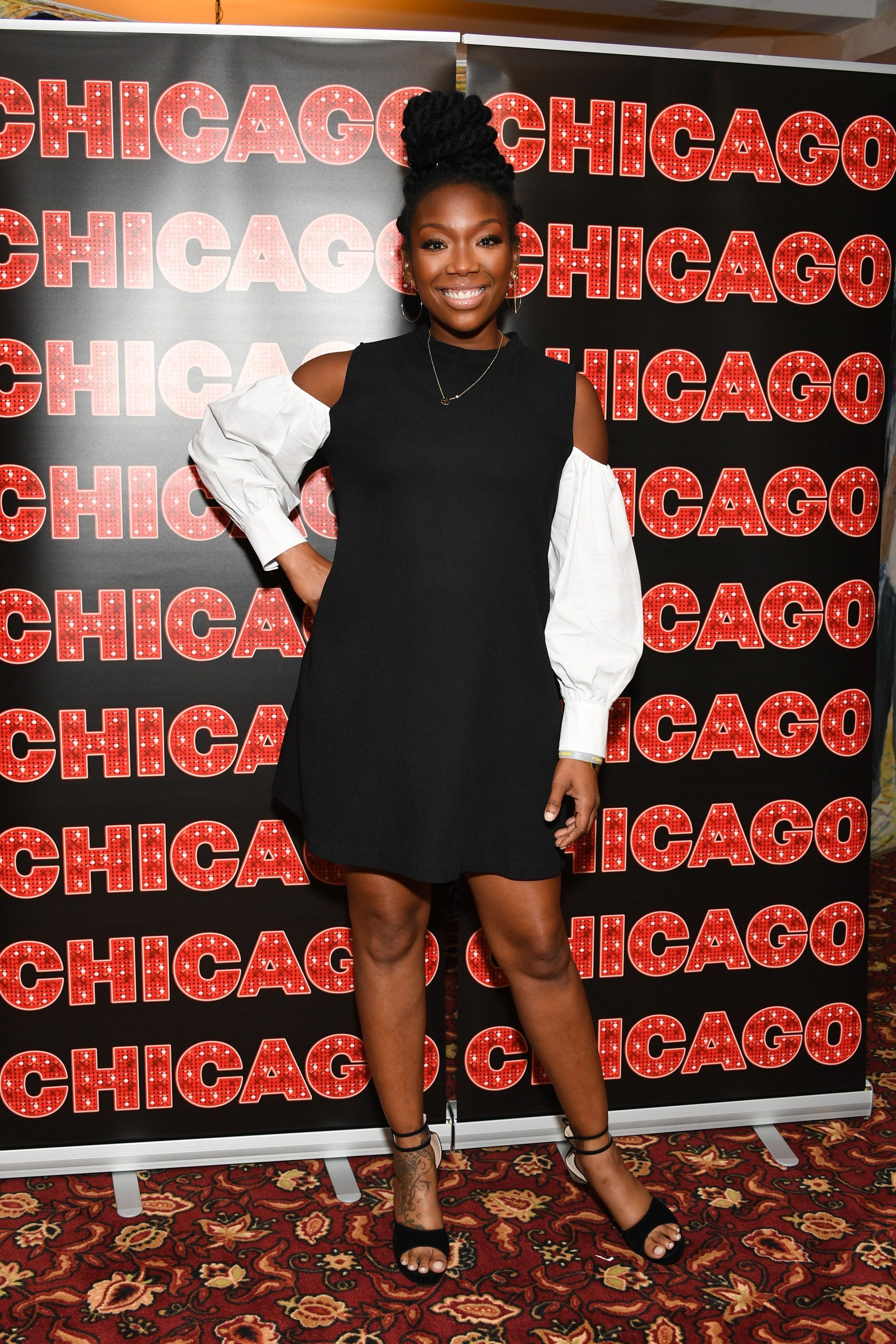 "THE LIGHT OF MY LIFE"
In the caption, the famous mom and singer Brandy spoke directly to Smith complimenting her gorgeous daughter on her beauty. The caption was heartfelt and full of love, with part of it reading: 
 "@syraismith You are truly the light of my life."
This quote certainly rings true for Brandy, crediting her daughter for helping her through her depression. The mother admitted that having to look after her young girl is what helped her get out of bed in the morning.
MISS POPULAR
Of course, Brandy is certainly popular managing to grab a total of nearly 250,000 likes on her post. The star has 4.8 million followers on her Instagram account.
Not surprisingly, Brandy's daughter has a knack for music.
Daughter Sy'Rai is also an online influencer in her own right. At the ripe age of 19, the teenager sports 15,000 followers on the social media platform YouTube and around 100,000 on Instagram.
MUSIC IN HER BLOOD
Not surprisingly, Brandy's daughter has a knack for music. Speaking about collaborating with Sy'Rai on one of her tracks, the proud mom and  famous singer had the following to say: 
"Just beautiful to see her grow into this beautiful musician, this young artist that's coming into her own
The gushing mom continued, sharing her hopes that her daughter would heed to her gut and innate creativity. Sy'Rai dueted with Brandy on the track "High Heels" from her mother's 2020 and latest album "B7". 
THE COLLAB QUEEN
Sy'Rai's mom seems to be a big fan of collaborations in general. Near the end of last year, Brandy and Monica reconciled in a "Verzuz" battle.  The two were both huge in the '90s, especially R&B circles.
Back then, the two were involved in a very public dispute. However, they made amends on the "Verzuz" episode, putting the past behind them.
Beyond being an influencer and talented singer, Sy'Rai also owns her own company. This gifted young lady is the founder of her own fashion establishment, Privileged Apparel LA.
The company was launched in 2019 and was introduced to the world through the social media platform Instagram. The motto of the business is, "Being privileged isn't about having money, it's an attitude and the way you love and carry yourself."