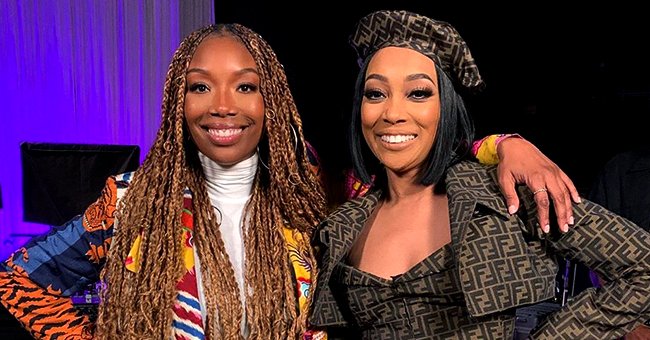 Instagram/verzuztv
Brandy and Monica Reunite for a Record-Breaking 'Verzuz Battle'
In one of the most exciting collaborations this year so far, singers Brandy and Monica have reunited for a "Verzuz" battle in a record-breaking episode.
Brandy and Monica were the princesses of the 90s R&B music scene and their feud was legendary, with the pair often pitted against each other.
However, after deciding to put their past beef behind them, the pair reunited for a "Verzuz" battle and broke records with over 1 million views.
During the episode, the pair addressed their relationship, with Monica speaking about why she had decided to come for the battle.
Monica spoke about how the industry had created and prolonged their feud, adding that she wanted to talk to Brandy face to face. She said:
"And I really, really am a straight shooter and I really do admire what you've done musically and what you've had to endure personally."
Brandy also complimented the singer saying that she had the utmost respect for her career, particularly as she had started performing at 12 years old.
During the episode which was shot in Tyler Perry's film studio in Atlanta, Brandy started things off with "What about Us" until her battle partner brought in some old school with "Everything to Me."
The resulting tension grew after being perpetuated by the media.
The drama between Monica and Brandy picked up after they both collaborated on the song "The Boy Is Mine" which saw them both vying for one guy.
Monica revealed that they had done the song to expand as artists but the resulting tension grew after being perpetuated by the media. She said:
"It was not something that I would say was anyone's fault. We all added to it and after a while it became real."
Monica added that they did not feel like they had to fuel the rumors anymore, saying that they were not interested in engaging in the feud.
The pair even reunited for another single in 2012, "It All Belongs to Me," which definitely refocused the spotlight on the original tension. However, they had no problem with each other anymore.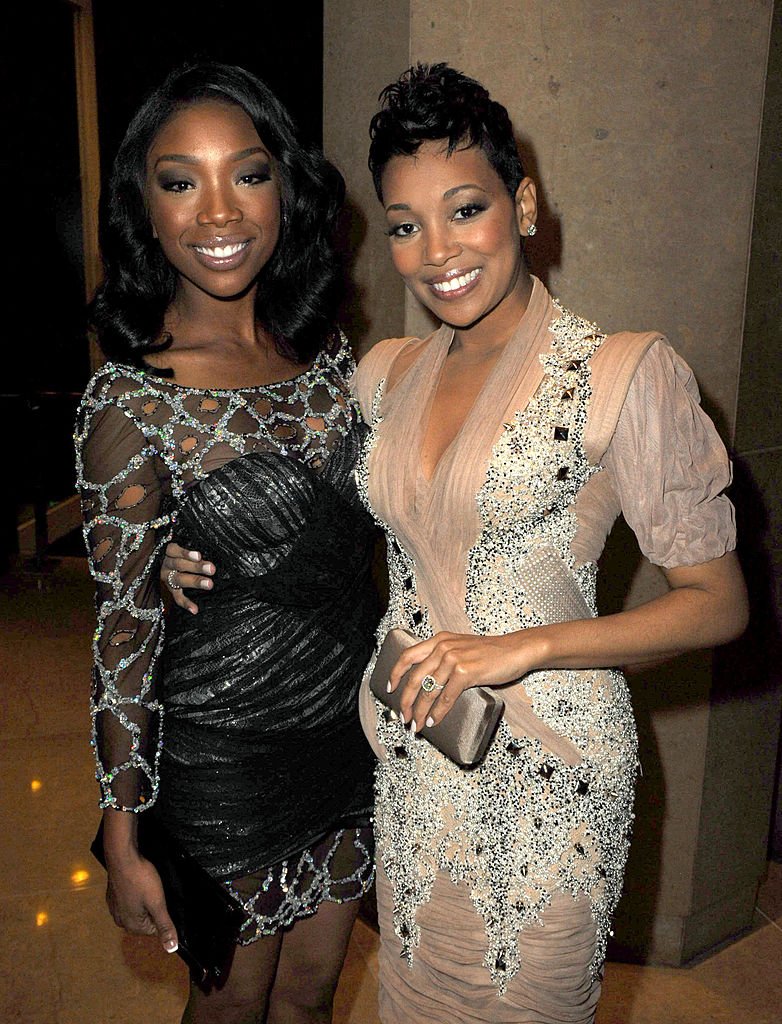 Brandy and Monica pose at the 2011 Pre-Grammy Gala and Salute To Industry Icons in February 2011 | Photo: Getty Images
In 2016, while a guest on "The Real," Monica spoke about their apparent feud, reiterating that it had been blown out of proportion.
She added that while it had not been a comfortable situation to deal with, she was always willing to work with Brandy.
Please fill in your e-mail so we can share with you our top stories!