Monica and Brandy to Battle Each Other on Verzuz – Here's What Fans Can Expect
R&B music icons Brandy and Monica, who have been rumored to dislike each other, are set to have a Verzuz battle against each other on August 31.
There are a few iconic music battles that music fans all over the world long to see. One such face-off would be between the two veteran singers: Monica and Brandy.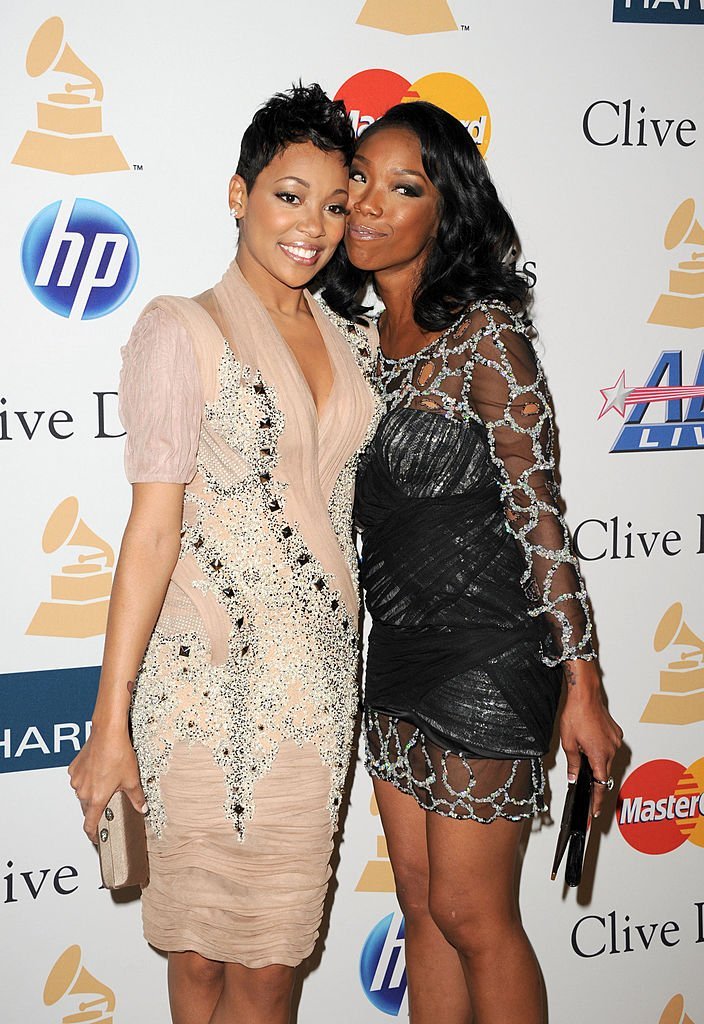 The visual webcast series, "Verzuz" revealed that fans would get to see an R&B showdown between the two in a recent Instagram post. The announcement read:
"Get ready for the queens! @Brandy and @MonicaDenise on #VERZUZ! Monday, August 31st, 8 PM EST on our IG and Apple Music. Drinks by Ciroc."
The announcement accompanied a black and white poster of half of both singers' faces placed side by side and split with a Verzuz sign. 
The comment section came ablaze with the announcement as fans raved about the anticipated music battle between the two legendary R&B artists. The battle is expected to break the internet.
Several other fans dropped comments saying who they were rooting for, certain that putting both singers against each other was a surefire way to find the ultimate queen.
Dallas Austin also reportedly revealed that the beef between the R&B queens got so heated that it even became physical.
Verzuz's announcement came as a pleasant surprise to fans who already requested for a battle between the singers and got turned down. Since Verzuz began early in the year, it provided a platform for the celebration of legendary musicians and music in general.
Monica and Brandy, both highly-respected idols, were a pair that everyone wanted to see. However, Monica was not initially up for it.
Meanwhile, in an interview with Frank Ski, Brandy revealed that she was absolutely ready to have some fun with the music battle. Brandy said:
"I think it's just a great way to share music and celebrate. The last thing I heard is she pretty much turned it down, she didn't want to be a part of that, but I understand. "
Monica's reasons for turning down the Verzuz battle reportedly centered solely on the fact that fans had been pitting both singers against each other from the inception of their careers.
The Grammy-winning singers both remarkably peaked in the '90s right about the same time, naturally causing fans to pick sides. Veteran producer and songwriter, Dallas Austin also reportedly revealed that the beef between the R&B queens got so heated that it even became physical. 
In 1998, both solo singers collaborated to make history with their chart-topping duet, "The Boy Is Mine." Despite the soaring success, they still never became friends. 
In an interview with Vlad TV's DJ Vlad, Austin revealed that both singers never saw face to face while recording their duet and he had to mix their parts and edit. 
The first time they came face to face to perform at the VMA's, he alleged that Monica "decked" Brandy in the face right before going on stage. Today, with those rumors of a deep-run hatred for each other buried under time, it has remained unclear whether they later became friends. 
Brandy just recently came out of an 8-year musical hiatus with the release of her heartfelt album, "B7." Now that both singers have agreed to a Verzuz battle, fans get to see the two icons have a real face-off that they have waited so long for.