LeBron James' Daughter Zhuri Paints a Heartwarming Valentine's Day Card for the NBA Star
LeBron James' daughter Zhuri painted a heartwarming Valentine's Day card for her dad and sneakily hid it in his luggage. LeBron shared pictures of the card on his social media.
LeBron James' six-year-old daughter performed the sweetest gesture for her father for the month of love by painting and writing him a special card, which the proud dad shared with his Instagram followers.
The pink booklet has a cute heart and butterfly sticker on the front cover and a few pages inside of it. Zhuri wrote two messages in the card for her father in neat black lettered writing.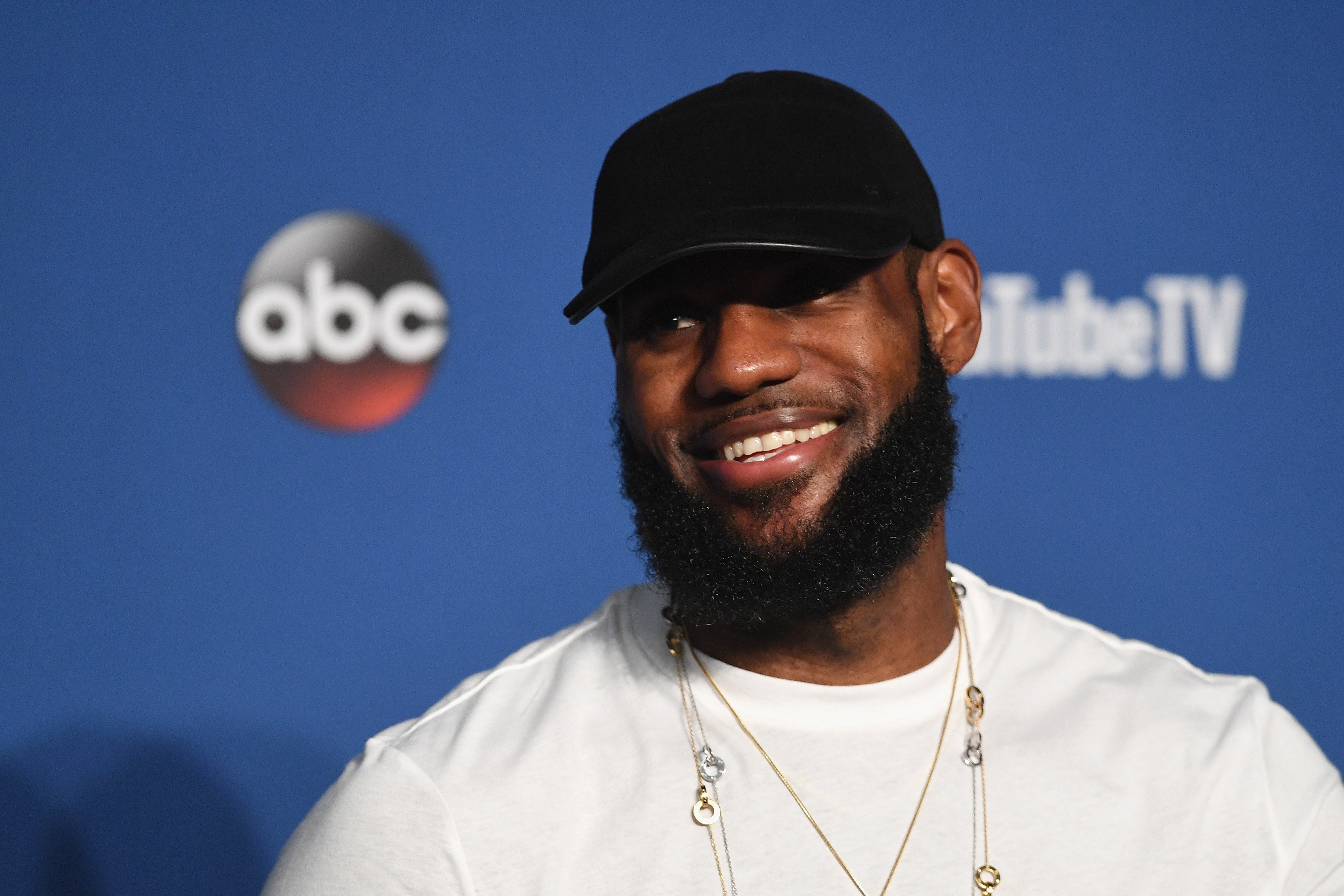 Zhuri had decorated the card prettily, and the proud father shared his gift with his 79.8 million followers on Instagram. The little girl had written "Miss you soooo much," and "See you when you come back," with a smiley face.
The card's last page showed an adorable colored drawing of James holding little Zhuri on his shoulders. James described how he had found the card, saying:
"Opened my luggage today to grab my clothes out for tonight's game and Zhuri Nova snuck a card in there on me."
The legendary NBA player married his high school sweetheart, Savannah James, and has three children with her, Bronny (16), Bryce (14), and Zhuri (six). As his only daughter, Zhuri is spoiled.
For instance, James granted his daughter a miniature version of their house for her birthday last year, complete with a learning area and a life-size play kitchen with booths.
The NBA player who was born to a 16-year-old single mom, bypassed college to pursue his basketball career.
The white playhouse was built in James' backyard behind the mansion, located in upscale Brentwood. Funnily, Zhuri was serious about keeping the place clean as soon as she moved in.
Her dad showcased the smallholding on his Instagram, showing its proportions and size in relation to the big house. He then asked her what she was doing inside at the moment:
"Are you doing school from your crib?"
The NBA player who was born to a 16-year-old single mom bypassed college to pursue his basketball career. Born in Akron, Ohio, James' natural talent for basketball was capitalized by St. Vincent-St. Mary High School in 1999.
Fresh out of his senior year, James was the first player to join the NBA Draft in 2003. At just 20 years old, he was the youngest player to win the NBA Rookie of the Year Award.
James played for the Cleveland Cavaliers for several years and improved their ranking tenfold. His self-imposed title "King James" was chosen because he has the ability to play all five positions on the court.
Since 2018, James has been playing for the Los Angeles Lakers. Besides his sports success, he has also featured in a few movies and is endorsed by several companies such as Nike, Coco-Cola, Beats by Dre, and 2K sports.