Cardi B Claps Back at Fans for Questioning Her Parenting Skills — See the Rapper's Response
Rapper Cardi B claps back at fans for criticizing her parenting skills while on a romantic Mexico getaway trip with husband Offset and their two-year-old daughter Kulture.
Cardi B is arguably one of the most controversial rappers today. From her raw lyrics to her sexually provocative outfits and dance moves, the rapper never seems to catch a break from the media or judgemental fans.
Still fresh from the drama of her controversial Valentine's Day tweets, Cardi finds herself in the middle of another social media drama after she was recently criticized for her parenting methods.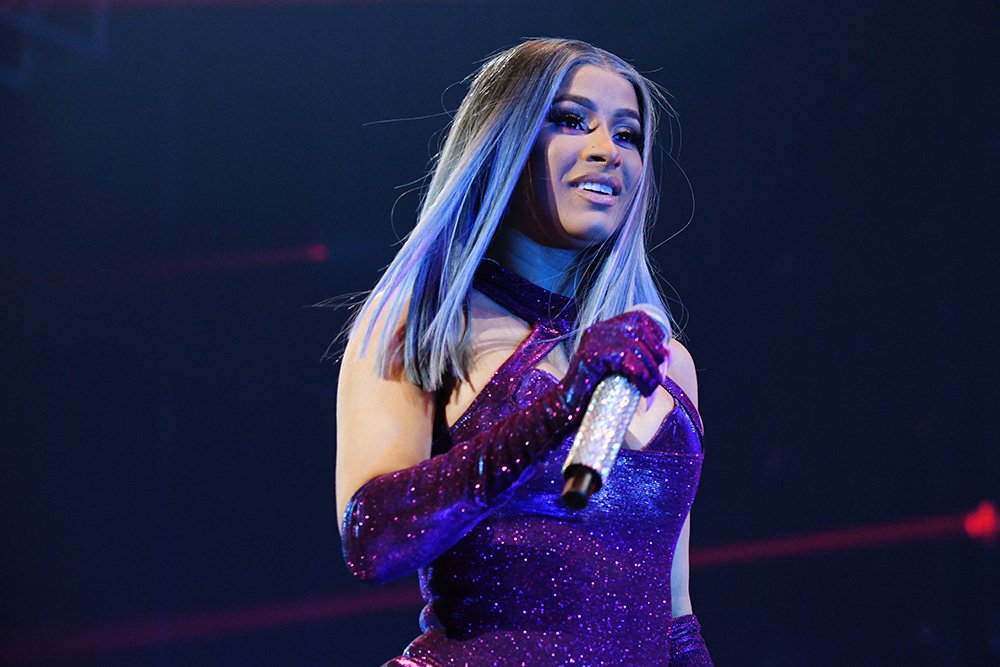 Cardi has been reeling from the special Valentine's Day surprise she got from her husband. She recently gave fans a glimpse into their romantic Mexico getaway with their daughter Kulture, 2.
In one of the videos shared by the "WAP" crooner, Kulture can be seen sucking on a pacifier, and some fans immediately dragged Cardi for her bad parenting. However, the mother of one was having none of it and quickly clapped back at the fans. She tweeted:
"Some kids are not like YOUR KIDS ! some kids don't leave they paci fast or bottle or potty trained faster then others…"
Cardi went on to emphasize that kids develop differently and urged people to avoid telling mothers what to do or how to raise their children.
While many of her followers backed her claims up and showed support for the mother-of-one, some others still maintained that her daughter was too old to be using a pacifier.
Cardi is not letting any of the recent public scrutinies bring down her mood.
This is not the first time Cardi would be coming under heavy criticism for some of her parenting methods, but she has always remained defiant on raising her daughter the way she deems fit.
Cardi welcomed her daughter Kulture with her husband Offset on July 10, 2018. Since then, the "Bodak Yellow" rapper has won the admiration of several moms due to her openness about her motherhood journey.
From dealing with postpartum depression to her struggles with being a working mom, Cardi has mostly laid herself bare to her fans in topics that most celebrity moms shy away from.
Despite the challenges Cardi has had to navigate through her first experience as a mom, there is no doubt that she has thoroughly enjoyed the process and also formed a sweet bond with her daughter. 
The mother-of-one is mostly inseparable from her daughter and dotes on her regularly on her Instagram page. She also spoils her with expensive gifts and designer outfits.
However, most of these gestures are still met with fierce criticisms from some fans who question the reason behind buying such expensive gifts for a toddler. Still, Cardi has remained unperturbed by the attacks on her parenting.
As usual, Cardi is not letting any of the recent public scrutinies bring down her mood, and she continues to enjoy every moment of her romantic getaway in Mexico in the company of the two most important people in her world.