Dwayne Johnson Thanks His Fans for Their Positive Response Following 'Young Rock' Premiere
Dwane Johnson delivers a special message of thanks to his fanbase following the premiere of his comedy series, "Young Rock." Johnson lost his father within days of getting his show approved by NBC.
Dwayne Johnson is basking in the glory of positive reviews following the premiere of his autobiographical series, NBC's "Young Rock." Johnson recorded an Instagram video for his followers to tell them how much their support means to him. 
In the video, the musclebound star sits at a wooden table outdoors, wearing a blu short-sleeved hoodie. Johnson proceeds to say he was moved by the positive feedback to the premiere and extends a heartfelt message of thanks.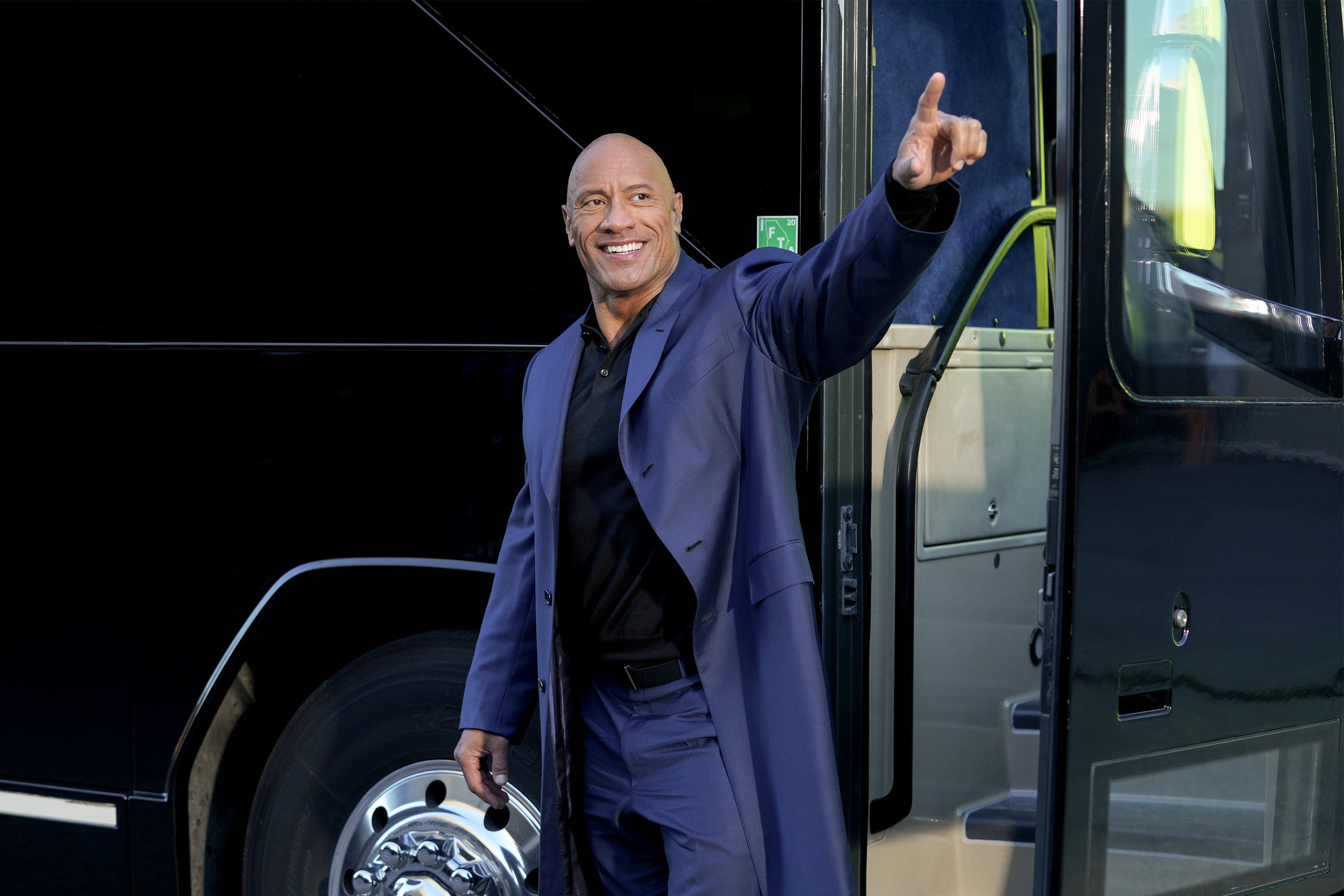 Johnson acknowledged the privileged opportunity he was afforded to share his life story, which received so much love, with viewers. As he raises his hand towards his chest, Johnson adds:
"Thank you truly from the bottom of my heart." 
"Young Rock" premiered on the East Coast on Tuesday, 16 February at 8 pm E.T. Commenters expressed their fondness of the actor's video and their approval of the new comedy series with plenty of heart and flame emojis. 
Fans will be treated to three stages of Johnson's early years, beginning as a gawky preteen who goes to survive the awkward teenage years before entering his early adult years as a professional football player.
After being uprooted from his native Hawaii, Johnson and his family arrived in Nashville.
Earlier this week, the "Jumanji" star told the story of being evicted from their home in Hawaii at age 14 and how that moment set in motion the drive that fuelled him to work hard, build a career as a professional wrestler before going into acting. 
Getting the show was a bittersweet moment for the "Ballers" star. Within days of Johnson alerting his mom and dad that NBC had approved the deal, Johnson's father, Rocky, passed away suddenly. Johnson recalled of his relationship with Rocky: 
"My dad and I, we had a complicated relationship, it was very tough love." 
As complicated as it was, Johnson believes Rocky would have approved of how he has been depicted in the show. Rocky went from being a popular wrestler to driving a truck and hustling to make ends meet after his career ended. 
"The Fast and Furious" star was involved in handpicking each cast member for the show and spent time with each of them before the show began shooting to give them a sense of what he'd been like in his early years. 
Adrian Groulx portrays Johnson at age 10, known for saying the wrong things at the wrong time. Bradley Constant plays Johnson at age 15, where he was mistaken for an undercover cop. Uli Latufeku is a bulky Johson as a college freshman. 
After being uprooted from his native Hawaii, Johnson and his family arrived in Nashville, which is where the actor got sucked in by the fashion trend of a new infamous picture from his early years, wearing a turtleneck, gold chain, and a fanny pack. 
Within 3 months, the family moved again to Bethlehem, Pa, where the teen got arrested twice for stealing. These and other true-life events will be depicted in funny ways also meant to provide life lessons to viewers in "Young Rock."