Sugar Ray Leonard & His Wife Enjoy a Double Date Night with LL Cool J & Simone Smith (Photo)
Boxing champion Sugar Ray Leonard and his wife, Bernadette Leonard, joined music star LL Cool J and his jeweler wife, Simone Smith, in a fun double date, and they flaunted their outing on social media.
For "NCIS" star LL Cool J and boxing legend Sugar Ray Leonard, being with the woman in their lives was a blessing, and they showed this off in a new post shared to Sugar Ray's Instagram page.
The duo took some time out for a fun double date, with their wives by their side. Jewelry maker Simone Smith accompanied her hip-hop star husband, while Bernadette Leonard sat pretty by her husband's side.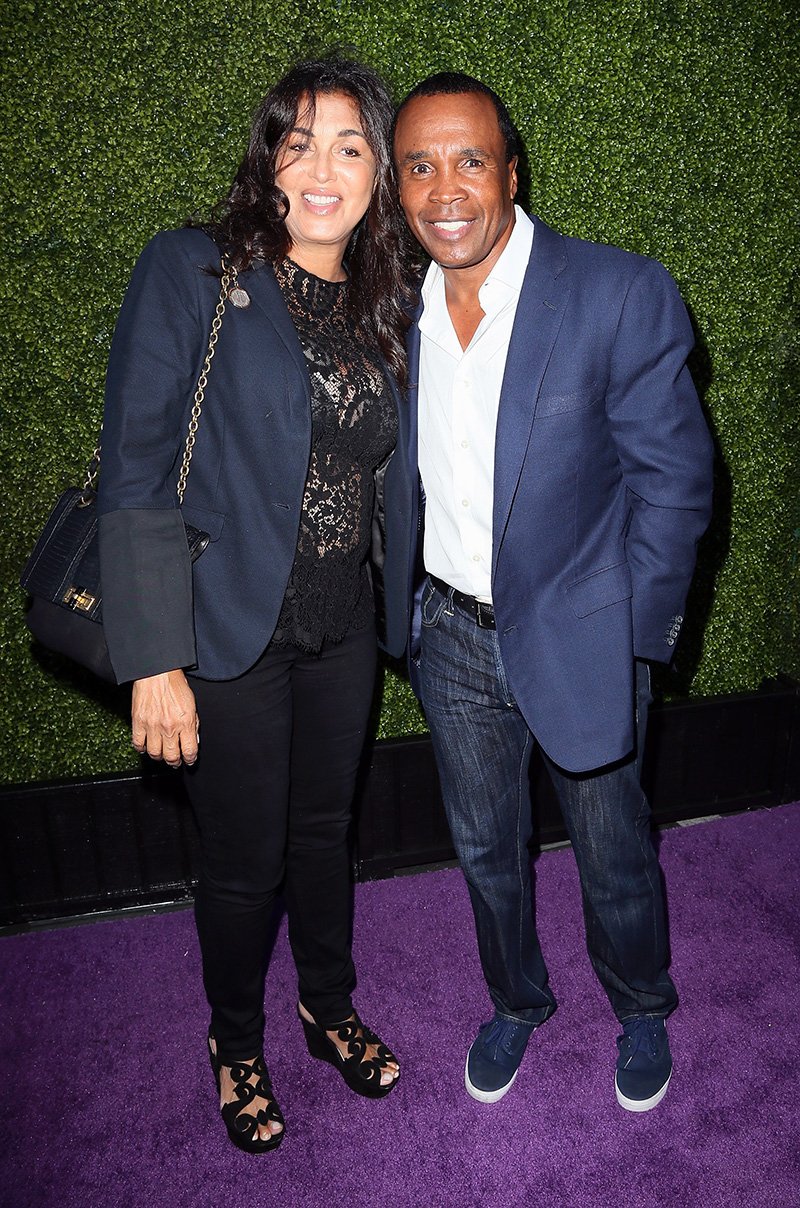 In the image shared, LL Cool J and Sugar Ray sat closer to the camera posing with big smiles on their faces while their wives sat on the other ends. The rapper and Sugar Ray sat facing each other.
The couples' inspiring photo had them sitting, surrounded by mouth-watering delicacies and a picturesque bouquet. Around them were eye-catching paintings adorning the white walls. Sugar Ray thoughtfully wrote:
"True friends and true love! We are blessed to have our women by our side…."
Sugar Ray is one of the most revered boxing champions and has been married to Bernadette since August 1993. The pair are parents to two children. Sugar Ray gained fame in the 1970s, and it all started in 1973.
Growing up, Sugar Ray was inspired by his older siblings who had already started their combat sports career. He soon started visiting their training center, and before long, his dreams revolved around the boxing ring.
He retired from boxing in 1997 with a record of 25 knockouts. 
His years of practice paid off with his deft nature and swift tactics when he won the National Golden Gloves in 1973. One year later, he was named the national Amateur Athletic Union Champion.
There was no turning back as the boxing star went on to bag more accolades in his amateur years. Sugar Ray's status moved a notch higher at the 1976 Olympic Games in Montreal, Canada. 
The star athlete beat the odds against a severe hand injury and bagged the gold medal in the light-welterweight division. He retired from boxing in 1997 with a record of 25 knockouts.
When it comes to his love life, Sugar Ray stays grounded with his long-time wife, Bernadette, and this also applies in the marriage of LL Cool J and Simone Smith. 
The stars have been married for over 25 years with four grown children between them. While LL Cool J thrived in the music industry, he made sure to keep his wife by his side, giving her the necessary support when the need arose.