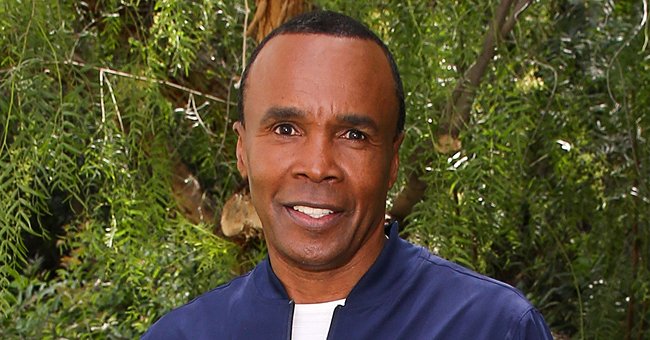 Getty Images
Boxing Legend Sugar Ray Leonard Enjoys a Family Bike Ride with His Wife and Daughter (Photo)

Former professional boxing legend Sugar Ray Leonard was seen enjoying a bike ride with his beautiful daughter and wife in a new photo on his Instagram feed.
Known for his agility and finesse, Sugar Ray Leonard was a force to reckon with in his time. However, despite being a world-class boxing legend, he sure knows how to spend quality time with his beautiful family.
This was made clear when he recently took to his Instagram account to share a wholesome photo of him and his favorite girls — his wife and daughter — during a fun family bike ride.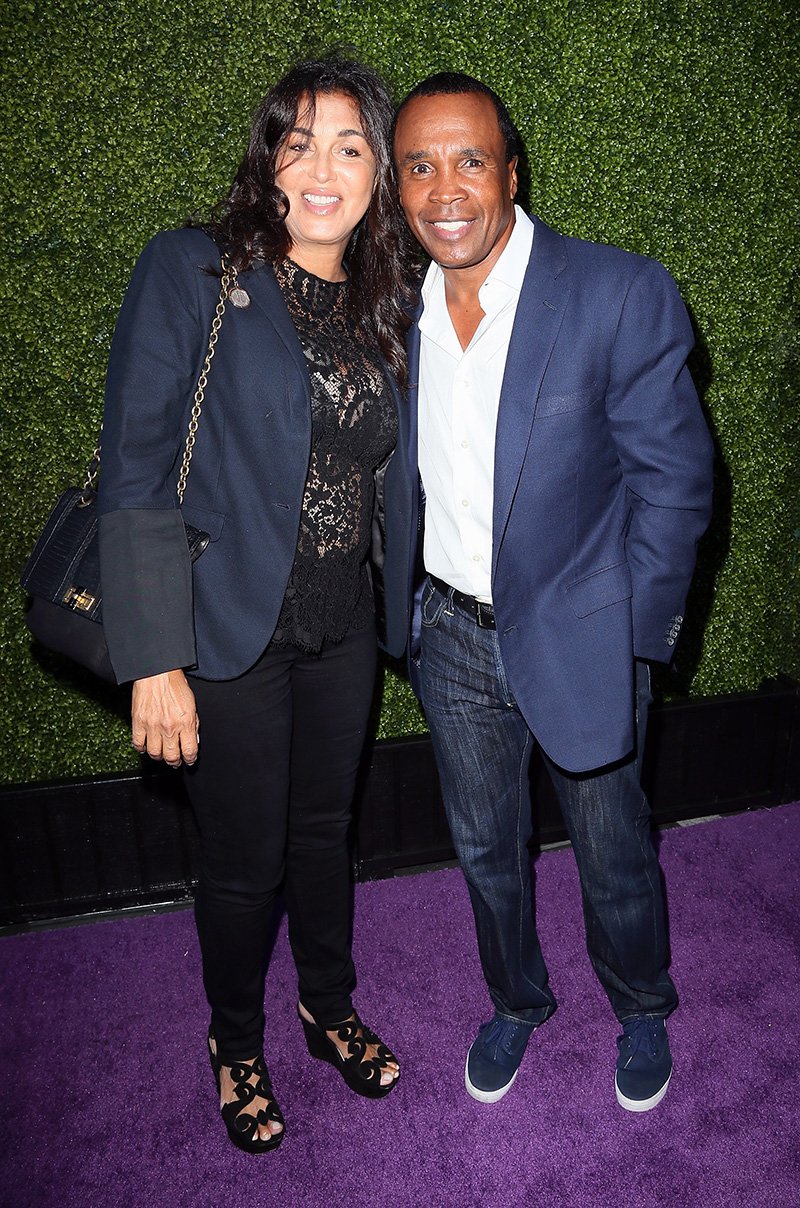 Sugar Ray Leonard and Bernadette Robi attend the HollyRod Foundation's 16th Annual DesignCare in Los Angeles, California in July 2014 | Photo: Getty Images
The shot was posted just yesterday, and it showed his beautiful daughter Camille holding the camera up for a group selfie with her parents as they squeezed into the frame from behind.
They were fully clad in their biking gear, with Leonard wearing a long-sleeved red shirt, black sweatpants, and sneakers complete with a helmet. His wife, Bernadette Robi, had on a brown shirt, black tights, and sneakers with a helmet sitting perfectly on her head.
Camille, on the other hand, was dressed in a black shirt and a blue-strapped helmet with the rest of her fit hidden outside the frame. As they posed for the camera, they had sweet smiles on their faces while the sun did a good number on their skin.
Leonard is, no doubt, a health and wellness enthusiast as he and Robi established the Sugar Ray Leonard Foundation in 2009. The aim was to raise money for juvenile diabetes research and raise awareness about the condition.
The legendary rematch took place, and Leonard won hands down during the eighth round after Duran quit.
Besides his desire to give back to the community, he also delved into the entertainment industry after taking part in the 12th season of "Dancing with the Stars."
Later, he branched into the writing world after publishing his memoir. Leonard's life was undoubtedly one to write about after such a remarkable time as a professional welterweight boxer and Olympic champion.
There was Pete Ranzay, who he defeated in 1979 for the North American welterweight title. That same year, he fought against Wilfred ­Benitez, who he ultimately overthrew for the WBC welterweight crown.
Leonard, however, lost a match to Roberto Duran after a tough battle for the same title in June 1980. Following the game, Duran admitted that he was the best boxer he had ever fought against.
A few months later, the legendary rematch took place, and Leonard won hands down during the eighth round after Duran quit. It went on to become one of the most popular brawls in history.
After several years in the ring, he finally retired in 1998 and settled to start a family with Robi. They lived in their glorious Los Angeles mansion for over twenty years and eventually put it up for sale for $42 million in 2020.
It, however, had no buyers, and they were forced to take it off the listing. It is safe to say that the house, located in the Pacific Palisades, was not ready to let them go.
Please fill in your e-mail so we can share with you our top stories!