Aoki Lee Simmons Calls Out Her Sister Ming for a Photo Posing in Nude Lingerie — Here's Why
Aoki Lee Simmons called out her sister, Ming Simmons, who posed in a nude Fenty lingerie as a brand ambassador in a recent post on her Instagram page. 
Ming Lee Simmons posted a photo on her Instagram page as part of her ambassadorial role for Savage X Fenty by Rihanna. In the snap, she showcased the fashion brand's lingerie and captioned it "Radiate." 
She posed in nude lingerie with a blank wall as the background and a colorful circle at the center of the picture. In a kneeling position, Ming showed off her beautiful long legs and body.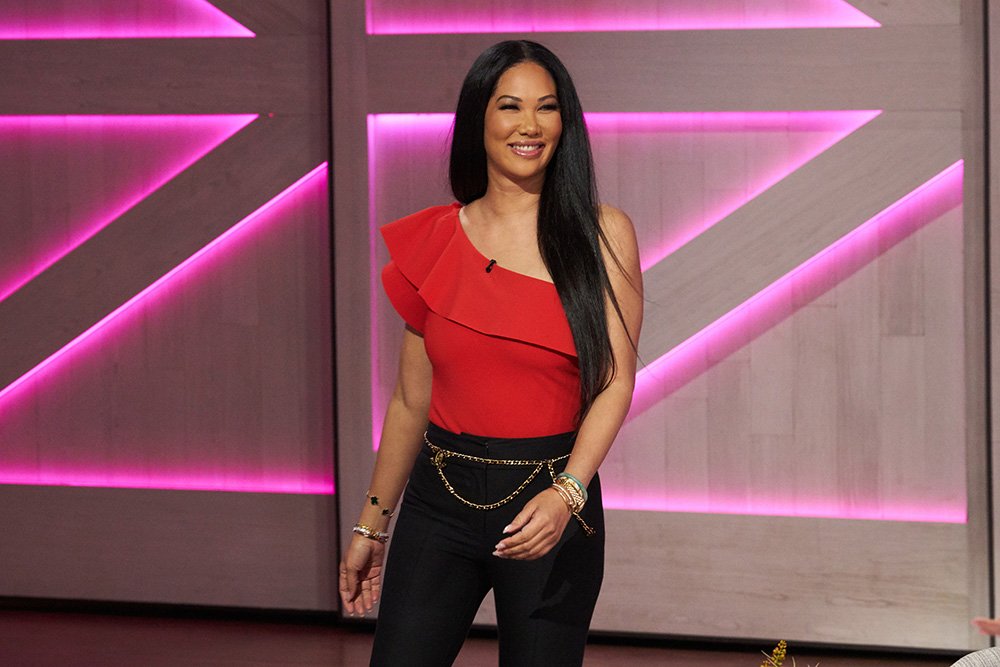 The picture got multiple likes and comments from Ming's fans, with many of them commenting with red heart, fire, and love eyes emojis. Aoki's comment stood out, playfully calling her sister out for taking the picture in their younger brother, Kenzo's room.
Ming replied, saying that Kenzo was not at home and she needed to use the blank wall in his room for the photo. Aoki also replied to a fan who said she was being childish. She defended herself, saying she was not childish and that Ming took the picture in a child's room.
This is not the first time the sisters would throw jibes at each other on social media. When Ming shared a seductive snap that showed her posing in a white swimsuit and hat in August 2020, Aoki also jumped in on the comments. 
Aoki made a hilarious request to her sister, to which Ming also playfully replied. Ming's fans applauded and praised the sisterly love that was between them as they liked the pictures. 

Though the sisters always throw playful jibes at each other on Instagram, they are always quick to compliment and defend each other if an outsider trolls them.
Aoki had always felt doubtful about sharing her photos on her Instagram page because people always compared her to her older sister, Ming, and her mother, Kimora Lee Simmons. 
Kimora announced recently that she would relaunch Baby Phat Girlz that was shut down in 2011.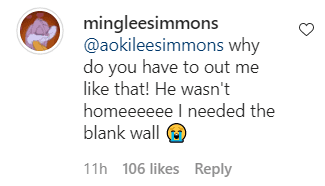 However, in an emotional statement on her Instagram story, she said she has gotten over it and was no longer fussy about the kind of pictures she posts. 
She said she had the confidence to start sharing her happy moments without worrying about the negative comments. Aoki's ever-supportive sister, Ming, reposted her sister's message to her own Instagram.
The support was overwhelming for Aoki as she teared up and claimed it marked one of the most positive experiences she ever experienced on Instagram. 
The sisters have been in the spotlight since they were toddlers and modeled in their mother's fashion line for kids, Baby Phat Girlz. Kimora introduced the girls to the world of fashion since they were kids and challenged them to do things that other kids would not.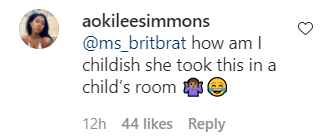 They made hilarious cameos on Kimora's reality television show, "Life in the Fab Lane" and designed their own Kiddie Couture line when they learned to speak French. 
Kimora announced recently that she would relaunch Baby Phat Girlz that was shut down in 2011, as an ode to the past and to pick up where they left off. 
Kimora worked with her daughters in Baby Phat Girlz's reopening. Ming, who attends New York University, handles the design process while Aoki, a Havard student, handles the finances. 
The sisters' ability to hold such roles shows their mother trusts their decisions, and with continuous exposure to the world of fashion, they will surely take over from her.