Tamara Hurwitz and Bill Pullman Met over 40 Years Ago — inside Their Family
Actor Bill Pullman's spouse, modern dancer Tamara Hurwitz, has had many incredible years with her dancing career as he has with his acting. Take a look at their beautiful family.
Dancer Tamara Hurwitz Pullman has recorded many successful years in her dancing career. Right along that is her incredible long-standing marriage to actor Bill Pullman.
Pullman and Hurwitz have been a popularly-admired power couple for decades. Take a look at their beautiful love story and the incredible family that they share.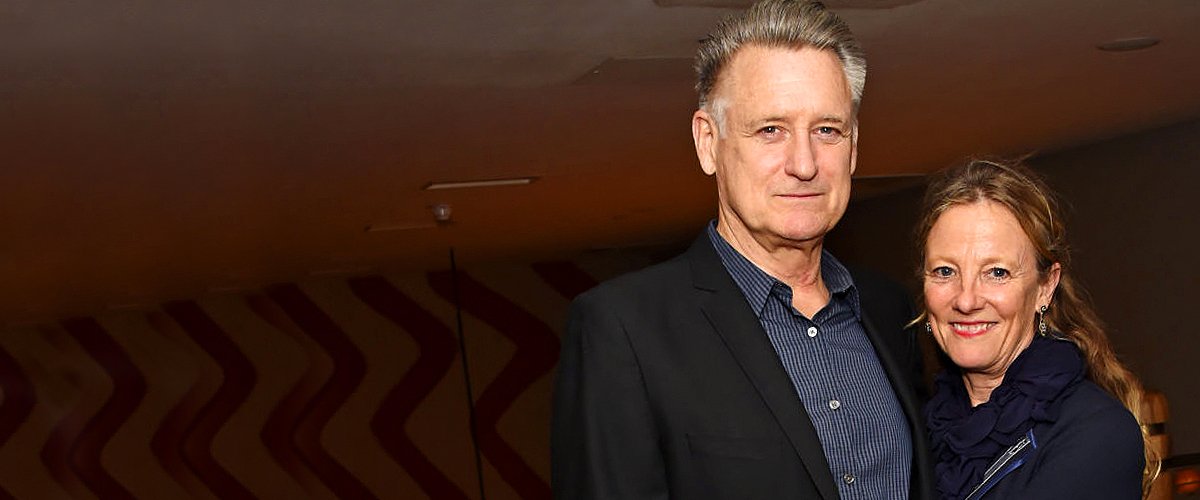 WHO IS TAMARA HURWITZ?
Hurwitz is a dancer and performer who started her dancing career as a child. Being a modern dancer, she has performed with famous institutions over the years, including Ann Vachon Dance Conduit in Philadelphia and Los Angeles' Rosanna Gamson WorldWide. 
The dancer has also performed with New York's Jose Limon Dance Company. Being a woman of such immense talent, Hurwitz is also a dance educator. The accomplished dancer has taught in several settings ranging from dance conservatories to urban YMCAs.
TAMARA AND BILL'S LOVE STORY
Bill Pullman and Tamara Hurwitz first crossed paths while studying at the University of Massachusetts, Amherst. They were cast as husband and wife in Moliere's "Impromptu at Versailles."
Later on, when he directed a piece called "The Changeling," she choreographed for it. In 1980, the actor graduated from the University of Massachusetts with a Master of Fine Arts degree with an emphasis in Directing.
Seven years later, they would bring their "Impromptu at Versailles" roles to life. Hurwitz became Bill Pullman's wife and him, her husband, on January 3, 1987. Thus, one of Hollywood's greatest couples was born.
THEIR SUCCESSFUL MARRIAGE
Following their marriage, Pullman continued making movies in the theater in Los Angeles while Hurwitz continued to do her work as well. They eventually decided to settle down in L.A., where they would later grow their family.
In 2008, the actor's son was reportedly arrested after being busted with moonshine and for assaulting a government official.
To accommodate their family of five, the couple decided to rebuild and redecorate a gorgeous early-1900 house on their Beachwood Canyon property.
According to their Architectural Digest interview, the house was reportedly not their dream home as they really wanted a 1910 California home in Bronson. Regardless, they made their Baja-style home work, and what's more, they did so without the help of a designer.
This impressive feat must have taken a lot of synchronization and understanding of each other's tastes, two things Pullman attributes to their successful marriage. In February 2020, he opened up about their long-standing marriage. He said to People:
"I think it's putting our hands in the dirt; it's parallel play of digging and planting. We spend a lot of time outdoors together."
Countless talented actors, numerous groundbreaking episodes, one favorite scene. Bill Pullman and @MattBomer discuss what moment was their favorite from the third installment of @TheSinnerUSA, now streaming on @Netflix. pic.twitter.com/RRl90UW8So

— Universal Content Productions (@UCP) February 15, 2021
The actor and father of three also shared that they spend a lot of time at his Montana ranch as they enjoy many things in common. This, he said, has helped them stay in tune with each other.
This January, the husband and wife celebrated their 34th wedding anniversary. In 2011, "The Sinner" actor had shared some more secret tips to having a happy marriage with Good Housekeeping:
"[The secret is] being able to share a perspective about what we want to do — and also supporting each other."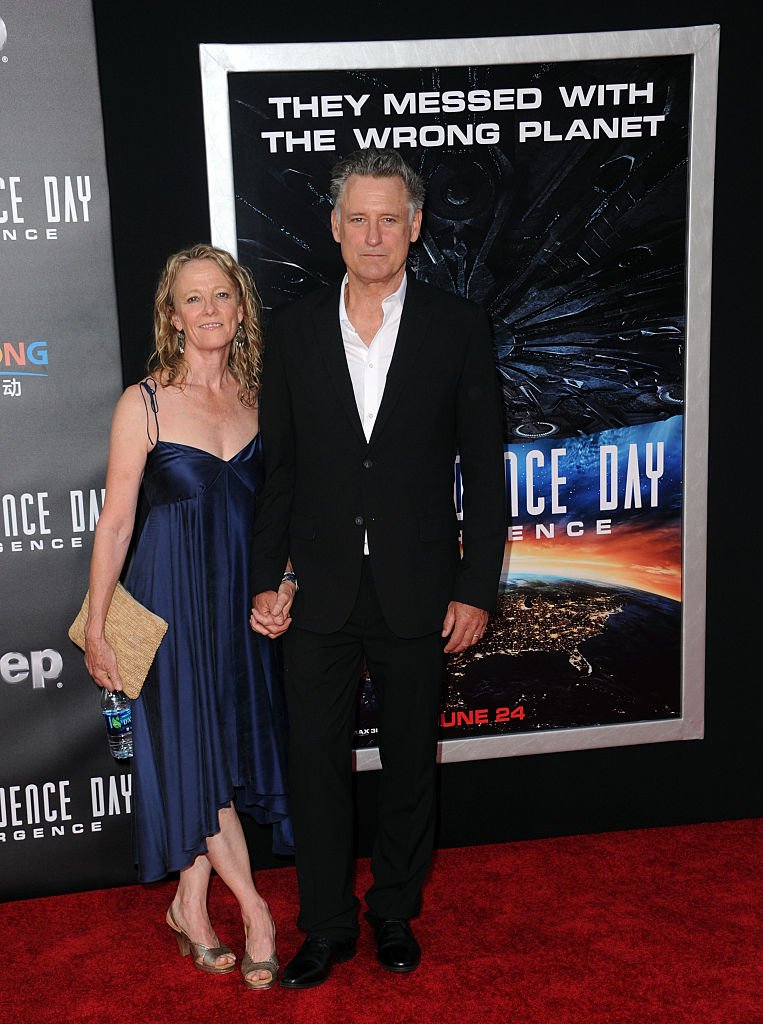 THE PULLMAN KIDS
As their love grew over the years, so did the size of their family. Hurwitz and Pullman welcomed their first child, their daughter, Maesa, in 1988. Only a year after, they welcomed their first son, Jack, and their youngest, Lewis, came in 1993.
Today, the oldest Pullman child, Maesa, has done impressively well for herself. She is reportedly a dream-town mountain siren and a soul-folk singer-songwriter based in L.A.
According to her official website, maesamusic.com, she writes, records, and performs her original music all over L.A, and has toured the U.S. and Scandinavia.
Her younger brother, Jack, has also been living his life to the fullest. Although as expected of any human, he has made quite a number of mistakes in the past.
In 2008, the actor's son was reportedly arrested after being busted with moonshine and for assaulting a government official alongside his friend, Alan Gaddy.
They were released from jail the following night. Fast forward to years later, he revealed on his Instagram page that he got sainted early in June 2014.
The youngest of the Pullman kids, Lewis, is perhaps the most relatable to his parents. At 28 years old, Lewis Pullman is already a name getting ample recognition in the acting industry.
Following in his father's footsteps, he is popularly known for his leading roles in the 2018 films "Bad Times at El Royale" and "The Strangers: Prey At Night."
During the 2018 Critics' Choice Awards, his father, Bill Pullman, spoke to ET's Matte Babel about his view on his son's acting career. He said:
"My youngest son is an actor now. I've heard that he is really good with the crew. It's a sign that you're tracking that it's not just you."
The pride in the father's voice was clear as he joked about hearing reports about his son from the other actors that he gets to work with.
In 2019, when Lewis set to work on a new project, "Top Gun: Maverick," the proud dad talked about his son's budding acting career and said to People:
"It's so great that we have been able to talk through things. He comes to me with questions. I think he's a better actor than I am."
All three Pullman kids are making their parents very proud, and the couple clearly has a bright, happy future ahead. The Hurwitz-Pullman love story is certainly one for the books.