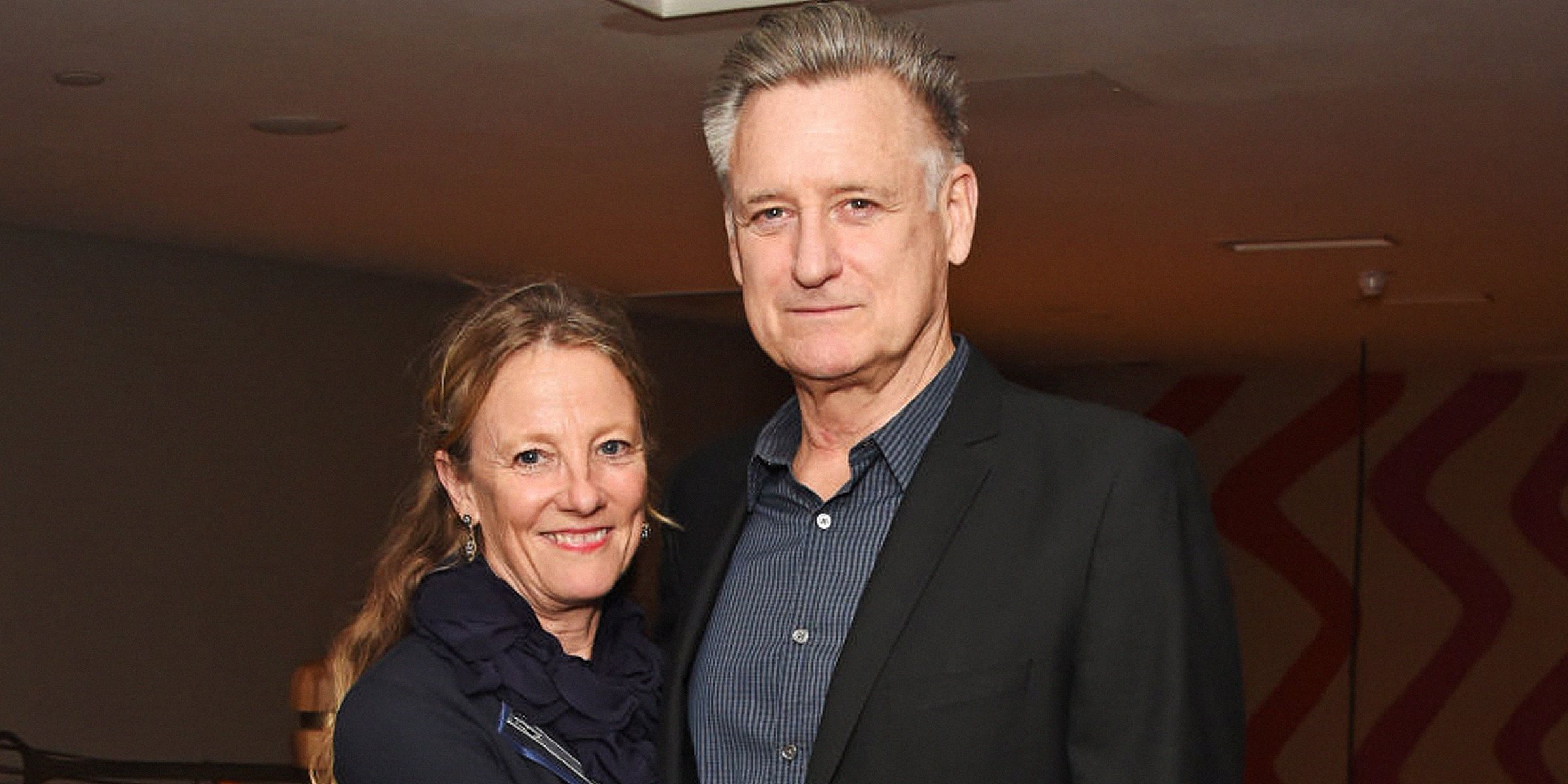 Tamara Hurwitz and Bill Pullman, 2019 I Source: Getty Images
Tamara Hurwitz Helped Create a Dance Piece after Her Father Died in Her Arms – Meet Bill Pullman's Wife of 35 Years

Tamara Hurwitz is a modern dancer who has had many incredible years in her dancing career. Take a look at actor Bill Pullman's spouse and their beautiful family.
Dancer Tamara Hurwitz Pullman has recorded many successful years in her dancing career, and she also has an incredible long-standing marriage to actor Bill Pullman.
Hurwitz and her husband have been a popularly-admired power couple for decades. Take a look at their beautiful love story and the family that they share.
Bill Pullman and Tamara Hurwitz attend the 37th Annual Hawaii International Film Festival Gala on November 10, 2017, in Honolulu, Hawaii.| Source: Getty Images
Who Is Tamara Hurwitz?
Tamara Hurwitz is a performer who started her dancing career as a child. Being a modern dancer, she has performed with famous institutions, including Ann Vachon Dance Conduit in Philadelphia and Los Angeles' Rosanna Gamson WorldWide.
The dancer has performed with New York's Jose Limon Dance Company, and Hurwitz is also a dance educator as a woman of such immense talent. The accomplished dancer has taught in several settings ranging from dance conservatories to urban YMCAs.
Tamara Hurwitz's father was an art educator and painter. He liked an art gallery in Los Angeles, and sadly, this same art gallery he loved was where he took his last breath. Hurwitz's father died in her arms in 2012 in L.A.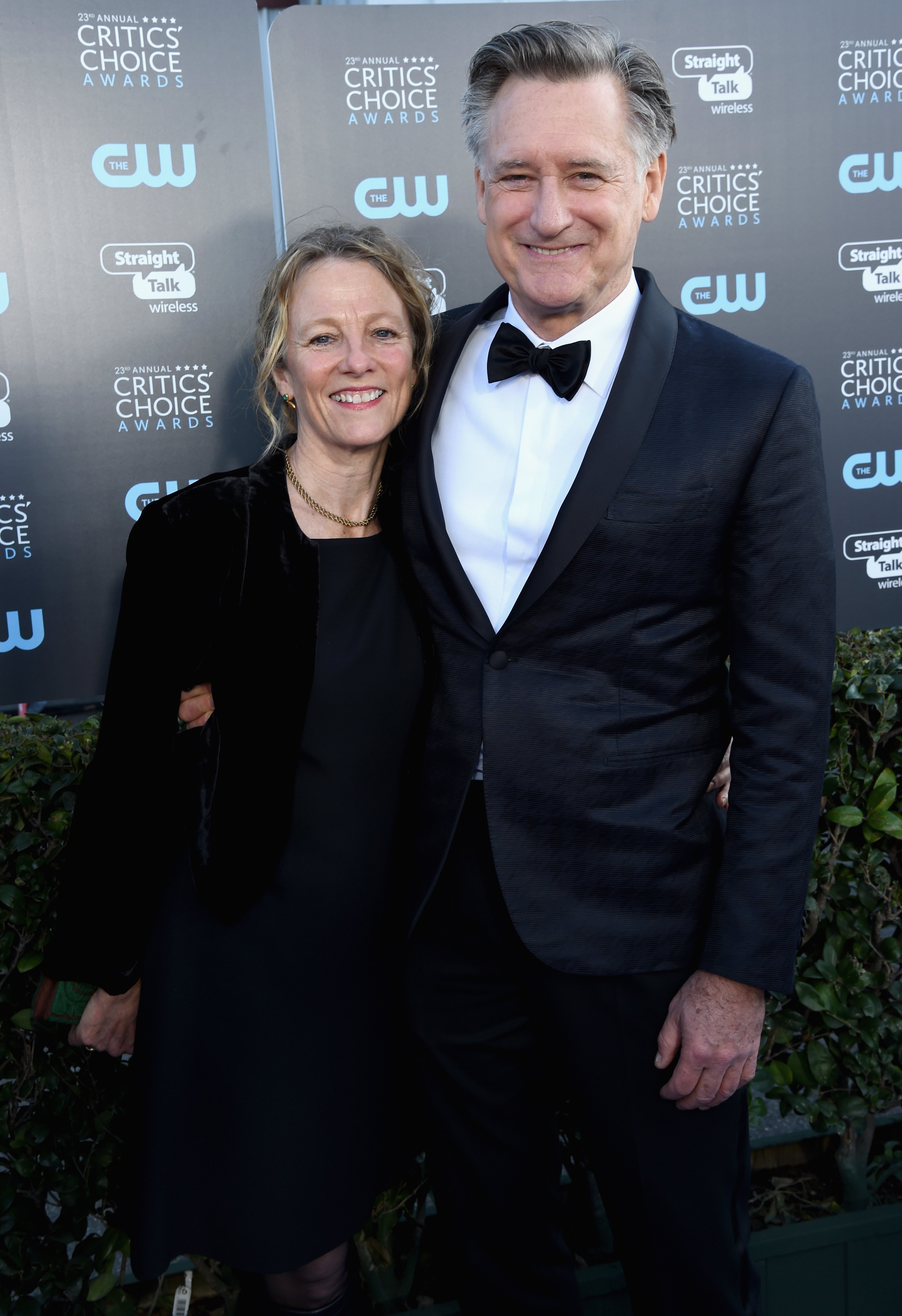 Tamara Hurwitz and Bill Pullman at Barker Hangar on January 11, 2018, in Santa Monica, California. I Source: Getty Images
The dancer had to wait with her daughter for the authorities while a shroud covered her beloved father. It is because ambulances in that city district couldn't legally transport the deceased. Hurwitz lost both her mother and father over two years.
Hurwitz has worked with Tracy Penfield, an educator, advocate, dance and fiber artist, and author, since the 80s in Montana. After Hurwitz's father died, she and Penfield created a full-length dance-and-music work called "Passing." It explores the meanings of the word passing and the transitional state between this world and the afterlife.
Tamara and Bill's Love Story
Tamara Hurwitz and Bill Pullman first crossed paths while studying at the University of Massachusetts, Amherst. They were cast as husband and wife in Moliere's "Impromptu at Versailles."
Later on, when he directed a piece called "The Changeling," she choreographed for it. In 1980, the actor graduated from the University of Massachusetts with a Master of Fine Arts degree with an emphasis in Directing.
Seven years later, they would bring their "Impromptu at Versailles" roles to life. Hurwitz got married on January 3, 1987. Thus, one of Hollywood's most incredible couples was born.
Their Successful Marriage
After their marriage, Hurwitz's husband continued making movies in the theater in Los Angeles while she continued to do her work. They eventually settled in L.A., where they would later grow their family.
In 2008, the actor's son was reportedly arrested after being busted with moonshine and for assaulting a government official.
To accommodate their family of five, the couple decided to rebuild and redecorate a gorgeous early-1900 house on their Beachwood Canyon property. According to their Architectural Digest interview, the house was reportedly not their dream home, as they wanted a 1910 California home in Bronson.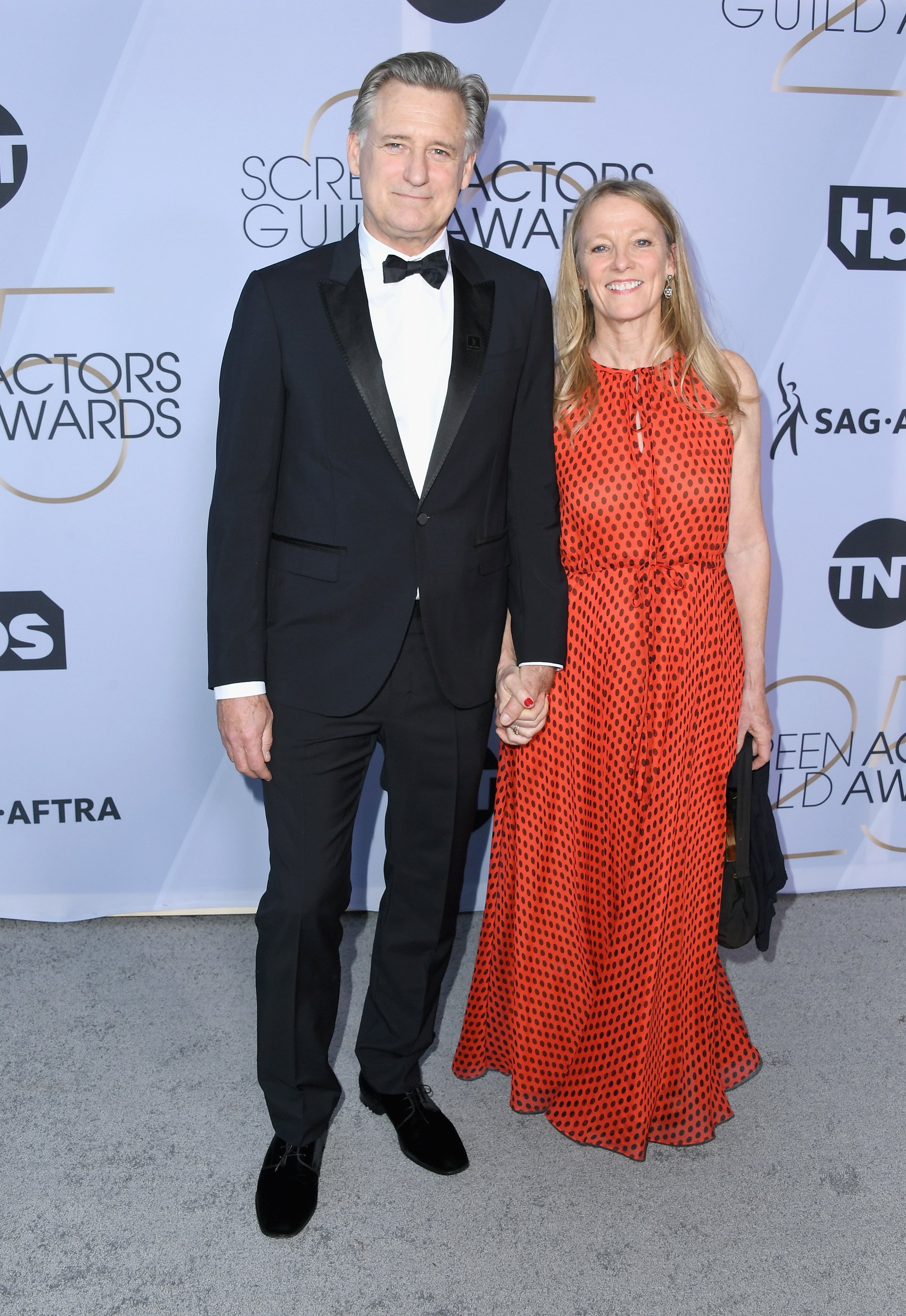 Bill Pullman and Tamara Hurwitz at The Shrine Auditorium on January 27, 2019, in Los Angeles, California. I Source: Getty Images
Regardless, they made their Baja-style home work, and what's more, they did so without the help of a designer. This impressive feat must have taken a lot of synchronization and understanding of each other's tastes, two things Pullman attributes to their successful marriage.
In February 2020, he opened up about their long-standing marriage. He said:
"I think it's putting our hands in the dirt; it's parallel play of digging and planting. We spend a lot of time outdoors together."
The actor and father of three also shared that they spend much time at his Montana ranch as they enjoy many things in common. He said this has helped them stay in tune with each other.
This January, the couple celebrated their 34th wedding anniversary. In 2011, "The Sinner" actor shared some more secret tips to having a happy marriage with Good Housekeeping:
"[The secret is] being able to share a perspective about what we want to do — and also supporting each other."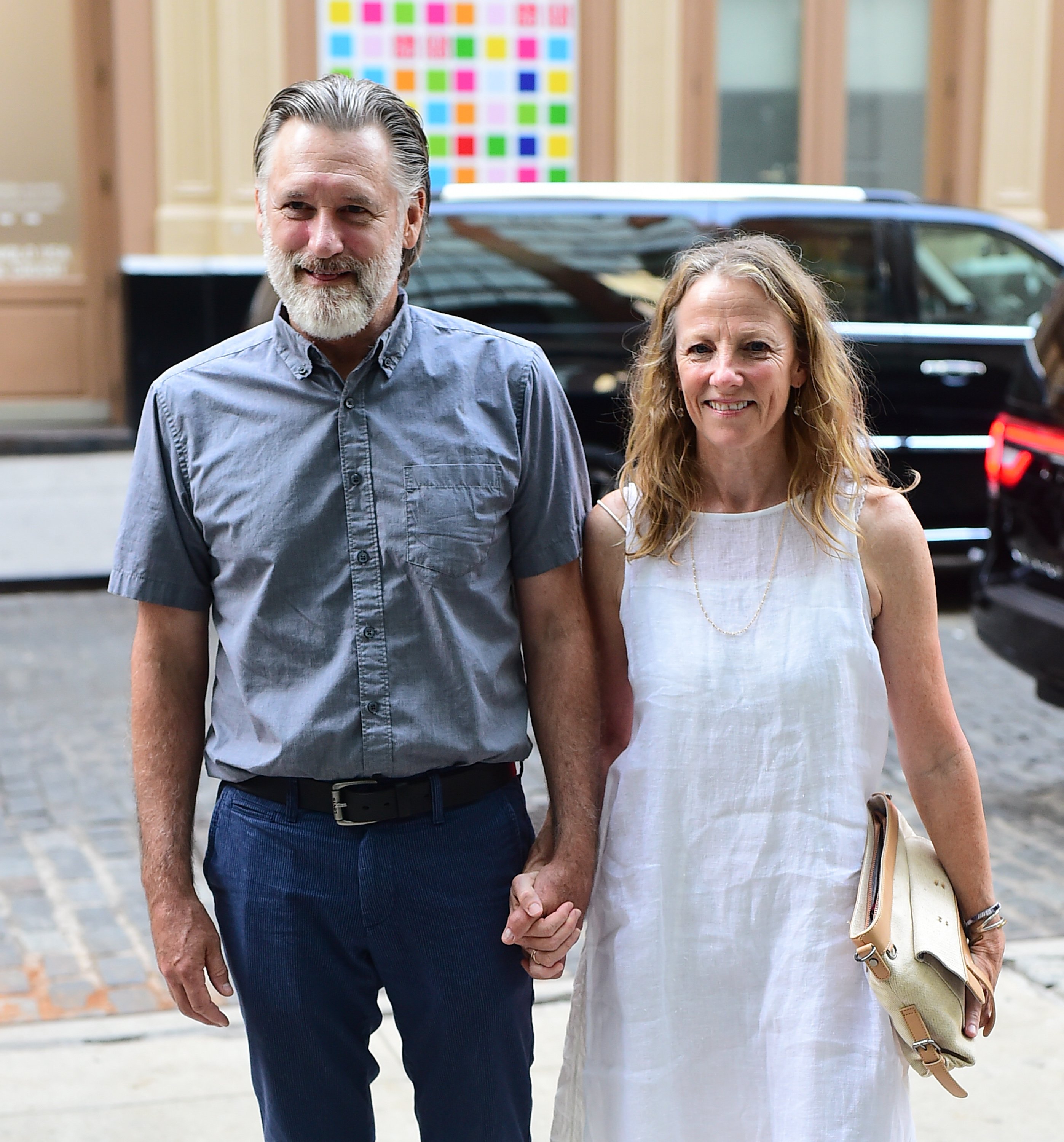 Bill Pullman and Tamara Hurwitz are seen walking in Soho on July 31, 2017, in New York City. I Source: Getty Images
Tamara Hurwitz and Bill Pullman have a home in Montana. They live on a ranch; their house is on a ridge and overlooks the Boulder River. It has other beautiful surroundings, such as a stunning hill filled with junipers, cottonwoods, and brush willow along the river.
The home is decorated with wooden furniture, western rugs, and a light fixture from juniper branches above the doorway. They can see pasture to the willow bushes outside their windows and Doherty Mountain, which is heavily forested. Tamara's husband and his brother own most of the land on the valley's south end and have a herd of cattle.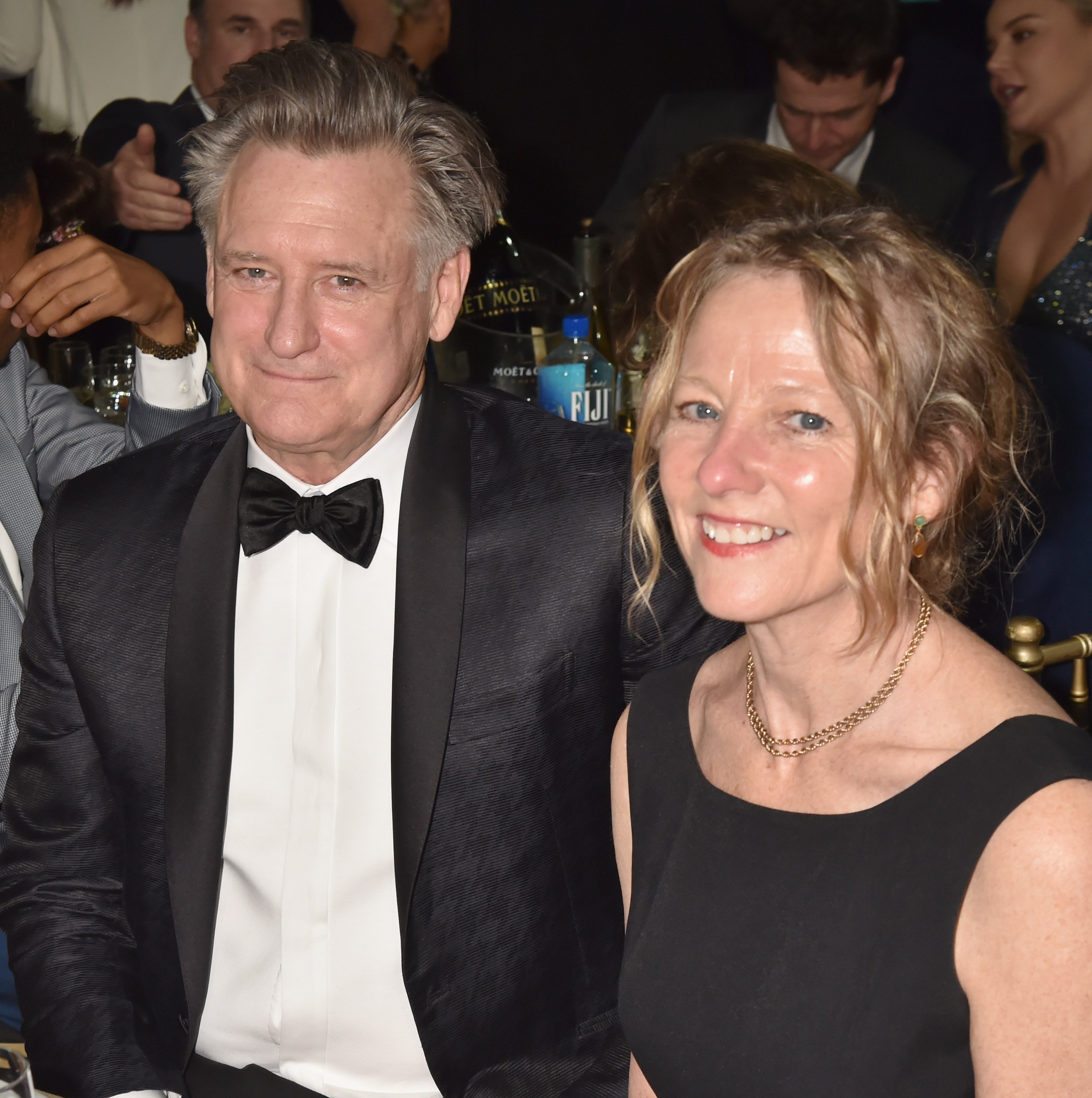 Bill Pullman and Tamara Hurwitz at Barker Hangar on January 11, 2018, in Santa Monica, California. I Source: Getty Images
The couple initially had a bigger ranch in Montana but sold it when all their kids grew up and no longer needed the space. They then moved to the smaller ranch which they previously rented. Pullman's love for Montana is one of the main reasons he lives there.
He recalled in 2021 how his wife used to visit him when she was still in University, and the couple lived together in Cottonwood Canyon at the base of Robert Persig mountain after she graduated.
Tamara Hurwitz and Bill Pullman Are Involved with Their Community
Tamara Hurwitz and Bill Pullman were honored by the Cornerstone Theater Company in 2017 for their community involvement. The couple has been involved in numerous community projects and was honored at the theater company's 30th Anniversary Bridge Awards.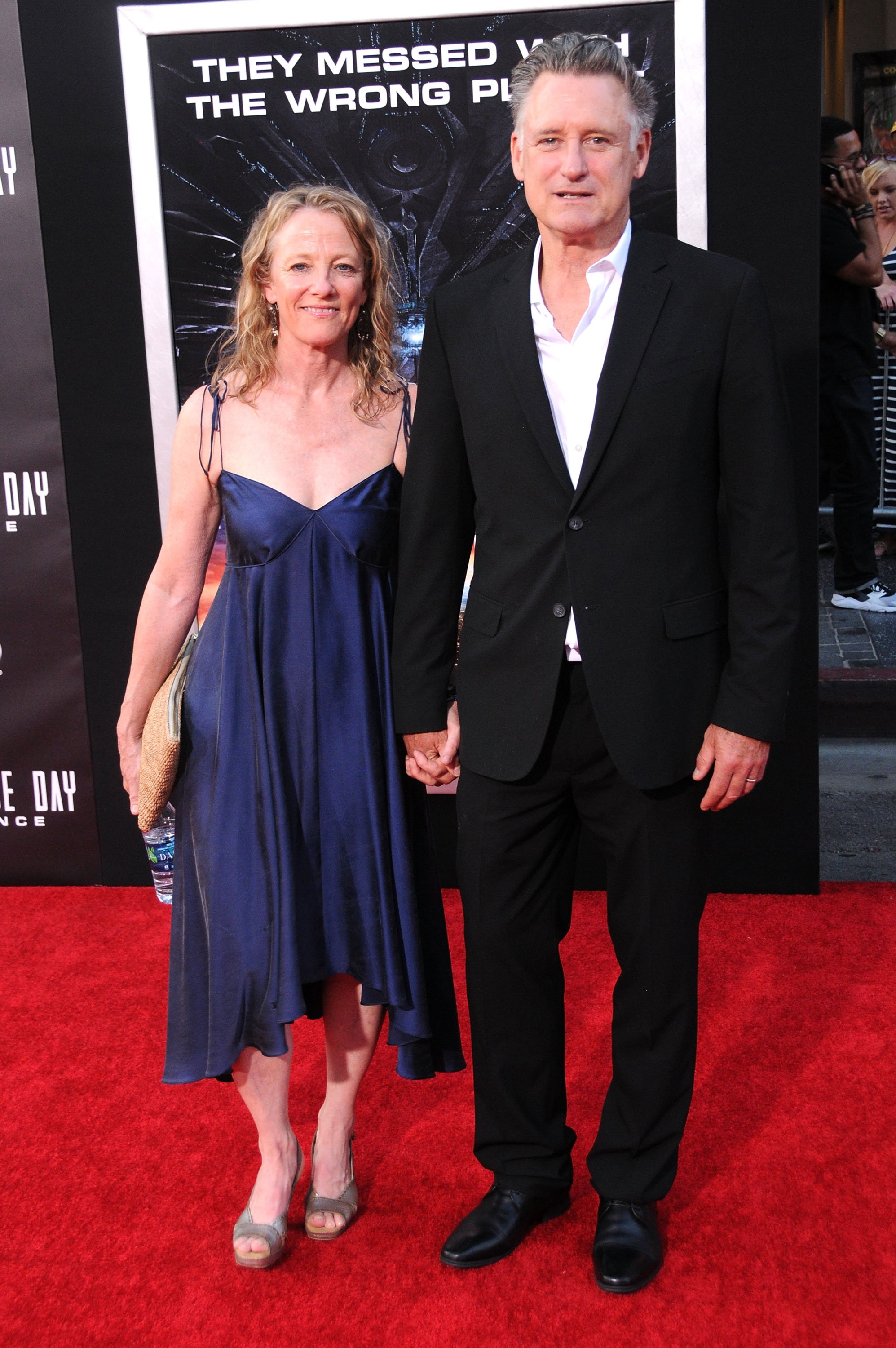 Bill Pullman and Tamara Hurwitz at TCL Chinese Theatre on June 20, 2016, in Hollywood, California. I Source: Getty Images
The theater company's artistic director said they have done fantastic work and were real admirers. The husband and wife founded a community initiative called Hollywood Orchard in 2010.
It's a virtual orchard that aims to harvest, use and donate fruit left to rot on other people's trees. Volunteers pick the fruit, and then it's washed, and most of it ends up in food banks.
The Pullman Kids
As their love grew over the years, so did the size of their family. Hurwitz and Pullman welcomed their first child, their daughter, Maesa, in 1988. Only a year later, they welcomed their first son, Jack, and their youngest, Lewis, in 1993.
Today, the oldest Pullman child, Maesa, has done impressively well for herself. She is reportedly a dream-town mountain siren and a soul-folk singer-songwriter based in L.A.
According to her now-defunct website, she writes, records, and performs her original music all over L.A. and has toured the U.S. and Scandinavia.
Her younger brother, Jack, has also been living his life to the fullest. Although, as expected of any human, he has made several mistakes in the past.
In 2008, the actor's son was reportedly arrested after being busted with moonshine and for assaulting a government official alongside his friend, Alan Gaddy.
They were released from jail the following night. Fast forward to years later, he revealed on his Instagram page that he got sainted early in June 2014.
The youngest of the Pullman kids, Lewis, is perhaps the most relatable to his parents. Lewis Pullman is already a name getting ample recognition in the acting industry.
Following in his father's footsteps, he is popularly known for his leading roles in the 2018 films "Bad Times at El Royale" and "The Strangers: Prey At Night."
During the 2018 Critics' Choice Awards, his father, Bill Pullman, spoke to E.T.'s Matte Babel about his view on his son's acting career. He said:
"My youngest son is an actor now. I've heard that he is really good with the crew. It's a sign that you're tracking that it's not just you."
The pride in the father's voice was evident as he joked about hearing reports about his son from the other actors he got to work with. In 2019, when Lewis set to work on a new project, "Top Gun: Maverick," the proud dad talked about his son's budding acting career and said:
"It's so great that we have been able to talk through things. He comes to me with questions. I think he's a better actor than I am."
All three of Bill Pullman's kids are making their parents very proud, and the couple clearly has a bright, happy future ahead. The Hurwitz-Pullman love story is certainly one for the books.
Please fill in your e-mail so we can share with you our top stories!