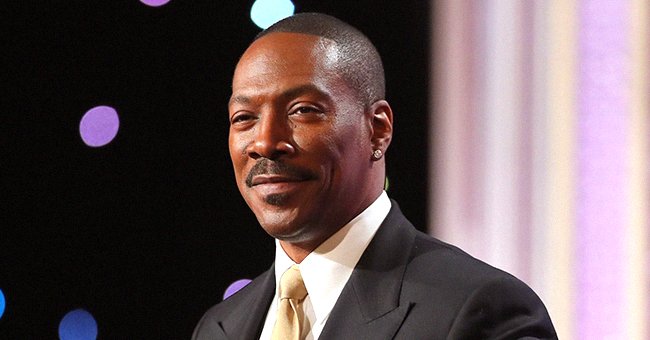 Getty Images
Eddie Murphy Poses with Daughter Bella on Essence Cover — See His Ex-wife Nicole's Reaction
Eddie Murphy poses with his gorgeous daughter for the cover of Essence magazine due to their upcoming film together, "Coming 2 America," and his ex-wife Nicole Murphy reacted.
Eddie Murphy and his 19-year-old daughter Bella were photographed together for the Essence cover and his ex-wife Nicole Murphy weighed in on the picture on her Instagram feed.
Both Bella and Eddie are decked in solid black formal outfits. Eddie is in a suit with a jacket that has a patterned collar, while Bella is in a pantsuit that matches her father's clothes.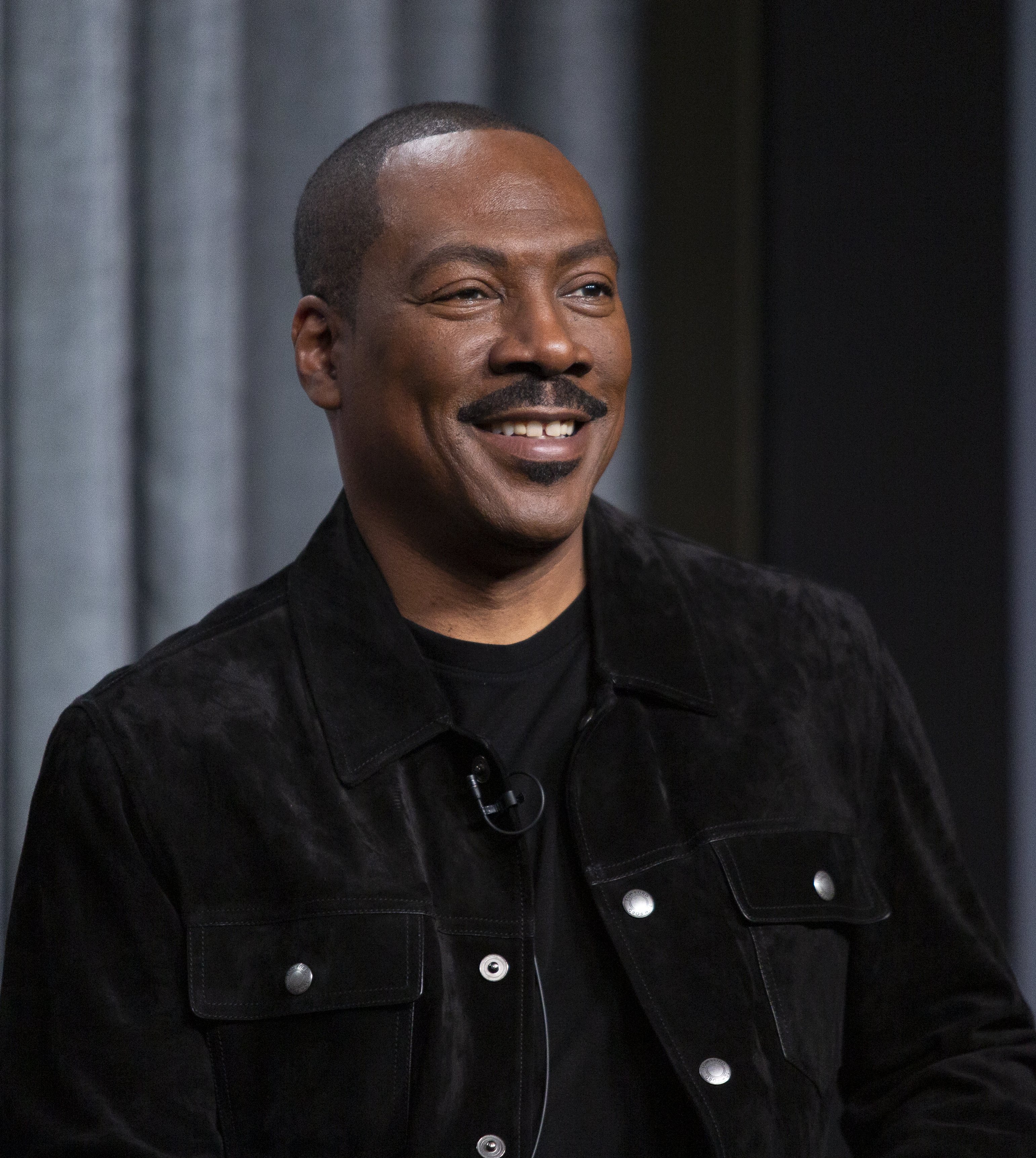 Eddie Murphy at the SAG-AFTRA Foundation Conversations Presents The Career of Eddie Murphy, 2019 in Los Angeles, California | Source: Getty Images
Bella's mother and Eddie's ex-wife, Nicole, reposted the cover of Essence on her own Instagram account, sharing how proud she was of her daughter and commending her.
Bella is radiant next to Eddie and appears incredibly mature. Unsurprisingly, her mother wanted to show off her baby girl's achievements. Nicole wrote in the post:
"Everyone checkout out my baby girl on the cover of essence with her father."
The 59-year-old actor and his daughter are co-starring in the sequel to the 1988 movie "Coming to America" which will air on March 5 on Amazon Prime Video.
Essence interviewed the father and daughter on the impact "Coming to America" had, especially for Black culture. The March/April issue of the magazine will be available on newsstands on February 23.
Last year, Nicole and Eddie also made an appearance together at their eldest daughter Bria's art exhibition.
Eddie affirmed that the new film "Coming 2 America" is a romantic fantasy comedy and therefore is more escapist than critical for people to enjoy. Despite the all-Black cast, the movie is not about racial issues.
Eddie, who reprises his role as King Akeem, goes to America to locate his son, who will be the heir to his throne in Zamunda. Many of the original cast members will return to feature in the sequel. Essence's review said:
"The film is a family affair for the ages with returning favorites, newcomers to love, and fashions to remember!"
Last year, Nicole and Eddie also made an appearance together at their eldest daughter Bria's art exhibition. The former couple was married for 13 years and he shares five children with her.
Since their divorce in 2006, Eddie and Nicole have rarely attended the same events. But both parents were incredibly proud of their daughter's "Art 4 All" event and wanted to show their support.
Eddie was also accompanied by his fiancée Paige Butcher (40), with whom he shares his youngest children. In December, Eddie shared a picture with all his children, including Max, who was born in 2018.
Eddie has ten children in total, Eric (31), Bria (31), Christian (30), Miles (28), Shayne (26), Zola (21), Bella (19), Angel Iris (13), Izzy (four) and Max Charles (two).
Please fill in your e-mail so we can share with you our top stories!