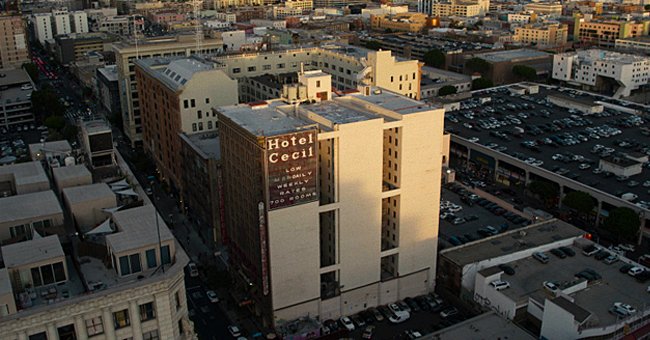 twitter.com/Variety
Cecil Hotel — Dive into History of the Spooky Los Angeles Hotel Covered in Mystery

In Netflix's "Crime Scene: The Vanishing at the Cecil Hotel," they examine one mystery death. However, the Los Angeles inn was particularly creepy even before Elisa Lam stayed there.
The twenty-one-year-old Canadian college student disappeared in 2013 during a stay at the hotel, and her body was then discovered in the water tank installed on the roof.
Both law enforcement and online sleuths were baffled when they saw the surveillance footage of Lam getting into and out of the elevator, which was the last time she was ever seen alive.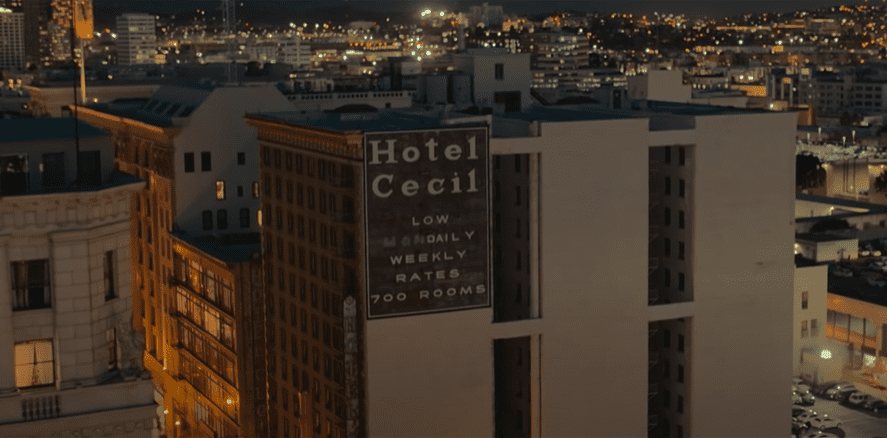 The Cecil Hotel that provides a nightmarish backdrop for the disappearance of Elisa Lam. | Photo: YouTube/Netflix
The cause of Lam's death was ruled an accident in which she drowned; however, it has not calmed the ongoing speculation about a criminal force or even paranormal activities.
As one expert in a clip from the show explained, the Cecil Hotel has become this exalted space of criminality, violence, and spookiness through the years.
Richard Schave and his wife, Kim Cooper, suggested a theory of the hotel's dark past in a 2013 CNN piece. As Cooper elucidated, the hotel had originally been built for businessmen in the 1920s.
But the Cecil Hotel didn't last long in that part of the city because more superior hotels soon appeared in the area, she said. The Great Depression made this hotel more of a transient hotel in the 1930s.
The business became a single-room occupancy as time passed. Residents who rented for a long time had separate rooms and shared bathrooms with their neighbors.
In the 1950s and 1960s, many Cecil guests jumped out of upper-floor windows.
This hotel was just a place of refuge for people who were struggling, Schave explained, adding that it's packed with people on the verge of being able to integrate themselves back into society.
The Cecil has been home to serial killers, Schave said. The two most notorious serial killers are Richard Ramirez and Jack Unterweger. In 1985, Ramirez stayed on the hotel's top floor for $14 a night.
As he murdered 13 women, Ramirez, known as the "Nightstalker," was able to go unnoticed in the Cecil's cheap rooms, which were then filled with hundreds of transients.
When Jack Unterweger lived at the Cecil in 1991, he worked as a journalist for an Austrian magazine covering Los Angeles crime. He was accused of killing three prostitutes while a guest at the Cecil.
In the 1950s and 1960s, many Cecil guests jumped out of upper-floor windows. One woman jumped into a man's path while angry with her husband. Neither of them survived.
In February 2021, former model Rebecca Landrith was found dead at an Interstate 80 interchange ramp in Union County in Pennsylvania. Investigators said she was shot multiple times.
Please fill in your e-mail so we can share with you our top stories!