Kelly Rowland Reveals Her Water Broke on Her 6-Year-Old Son Titan's Bed — Here's What Happened
Kelly Rowland revealed that her water broke in an inopportune place - her six-year-old son Titan's bed in the middle of the night! The R&B singer was both amused and mortified.
Kelly Rowland (full name Kelendria Trene) gave birth to her son Noah on January 21 earlier this year and admitted that she went into labor on her first-born son's bed. 
Apparently, her son had called his mother into his room at midnight, and then just as the singer sat down on Titan's bed, her water broke. She told her son to call his father immediately.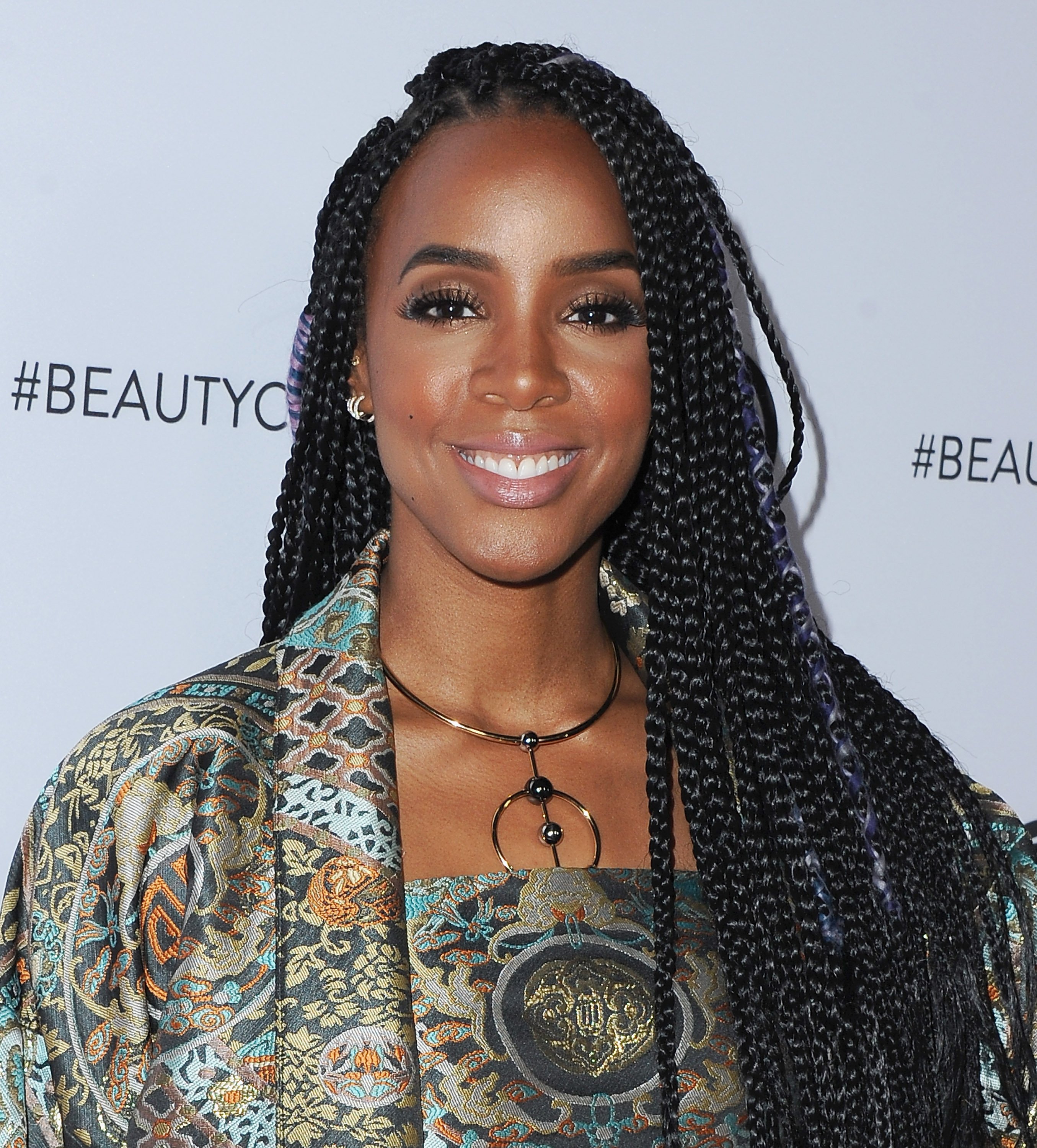 In an interview with Extra, Rowland explained that her son Titan is in the process of moving from his parent's bed into his own bed which is why he called his mommy late at night. 
Imagine Rowland's surprise when she went to see him and discovered that her water had broken.  Titan is already very attached to his new brother. His mother laughingly told Cheslie Kryst in an interview about it, saying:
"No one's more excited about Noah than Titan."
Rowland announced her second pregnancy in October 2020 and posed on the November cover of Women's Health magazine, showing off her baby bump with her fans.
However, she was worried that her audience would be disappointed that her baby had arrived before the album. Nonetheless, the songstress was ecstatic to experience motherhood again and welcomed the next phase. 
Rowland and Weatherspoon were married in secret at an elite ceremony in Costa Rica seven years ago.
Besides Rowland's musical ventures, she has also acted in "Love By the 10th Date," which aired on Lifetime in 2017. The movie was directed by Nzingha Stewart and followed the different characters and their love lives.
Rowland played Margot Scotts, who has devoted herself to celibacy. Her friends in the movie opted for a bisexual and an open relationship. Rowland's advice for young people in their 20s who are looking for love is:
"Do not get duped and manipulated by these dudes who don't know who the hell they are."
In her own life, Rowland said that she knew on the third date that she wanted to marry Tim Weatherspoon, while he knew from the first. Rowland and Weatherspoon were married in secret at an elite ceremony in Costa Rica seven years ago.
They were married in 2014 at a private villa and the wedding was attended by only a few of their close friends, including Rowland's Destiny's Child crew, Michelle Williams and Beyoncé.
Rowland announced her engagement to Weatherspoon by aptly quoting her friend Beyoncé, telling Queen Latifah on her show that they had been keeping their relationship quiet but that he had finally "put a ring on it."
Rowland has a lot going on. On top of Noah's arrival, she also celebrated turning 40 and released a new single called "Black Magic" from her upcoming EP called "K," which will be released on Friday, February 19.