Kelly Rowland Displays Her Growing Baby Bump as She Poses in Different Colored Fabletics Looks
Former Destiny's Child singer Kelly Rowland recently shared a video montage of herself modeling chic and comfy outfits from Fabletics while proudly showing off her huge baby bump. 
Ever since singer and actress Kelly Rowland announced her pregnancy in the October 2020 issue of Women's Health, she's been showing off her evolving baby bump on social media.
The "Motivation" singer's pregnancy has been nothing but blissful, and she's been living her best life, making sure to do it in true fashionista style with the help of the Fabletics sportswear brand.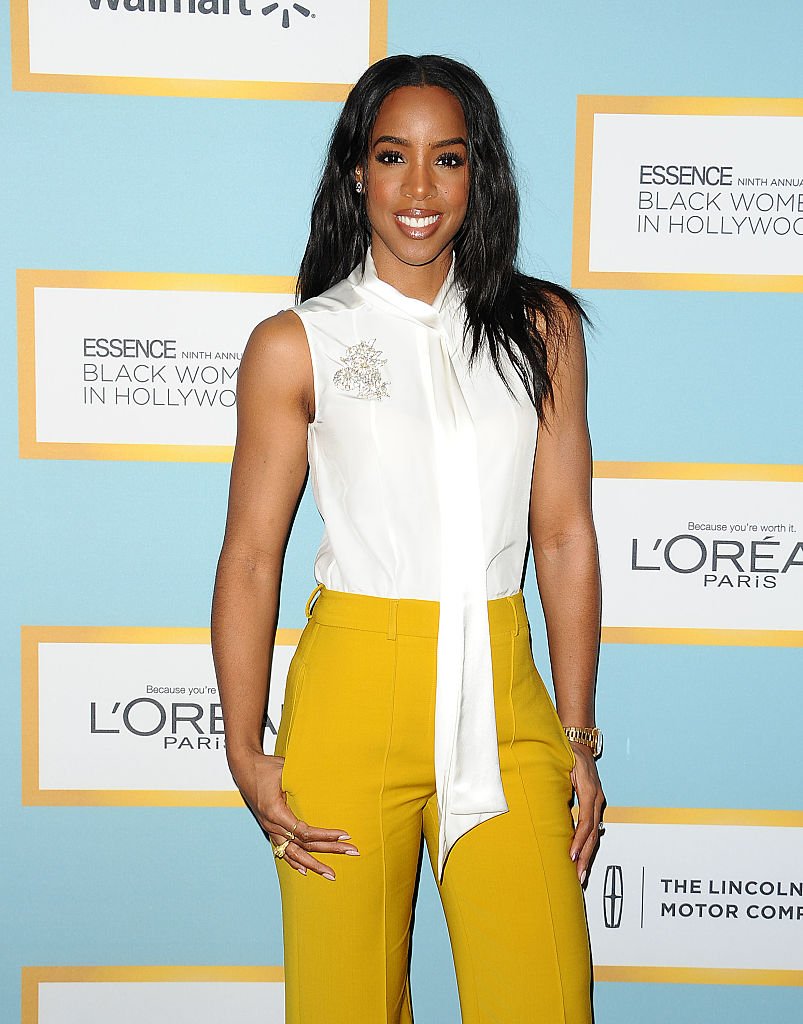 Rowland flaunted her huge belly in her recent Instagram post, where she modeled a few of her favorite looks from the brand. In the video, the singer admitted that she wears sweatpants often and added:
"Don't judge me because this is athleisure, and it's really cute, okay!"
The star's comfy outfits included an orange set with matching sweat pants and a hooded sweater, which, as Rowland pointed out, didn't cover her huge shiny belly peeking at the bottom of the sweater.
The "Hitman" singer also rocked a pair of grey joggers with a cream zipped sweater, which she wore with the zipper down to reveal a little "peek-a-boo" action on her chest. 
The last set was the matching Serene set from Fabletics, which Rowland wore as she bounced on a black exercise ball. She also rocked different pairs of stylish sneakers through all the outfit changes, including neon green Nike sneakers.
These outfits were reminiscent of the singer's previous post where she showed off her cool dance moves in athleisure wear from her best friend and former band member, Beyoncé's line, Ivy Park.
Rowland's fans took to the comments section to compliment the curly-haired singer on her fashion, effortless beauty, and obvious bulging belly.
One fan commented, "The belly is like a perfect shaped ball. Omg," while another added, "it's the belly for me!" Another eager fan exclaimed, "YOU HAVEN'T HAD THE BABY YET? WE ARE WAITING!"
While fans await the baby's arrival, Rowland has been preparing herself for childbirth by maintaining her physique through intense targeted exercise routines with her trainer, Rebecca Broxterman.
The "Kisses Down Low" hitmaker shared a video of herself during one of her workout routines where she crushed a circuit of wall sits, donkey kicks, and squats despite being heavily pregnant.
Rowland's been keeping up her workouts in an effort to avoid abdominal separation which she experienced during her first pregnancy. The singer has a six-year-old son, Titan, with her husband, Tim Weatherspoon.