Michael Jordan Smiles in Family Photos with His Grown Children & Grandson on His 58th Birthday
NBA legend Michael Jordan smiles in adorable family photos with his three grown-up children and grandson while celebrating his 58th birthday. 
Retired NBA star Michael Jordan means so many things to fans worldwide, but for his three grown-up children, Jeffrey, 32, Marcus, 30, and Jasmine, 28, he means the whole world to them. 
And the trio turned up in spectacular fashion for their famous father as he celebrated his 58th birthday on Wednesday, February 17, 2021.
Jordan's only daughter, Jasmine, with his ex-wife Juanita Vanoy, led the tributes with a series of adorable family photos that captured several sweet memories. 
In one of the photos, Jordan and his three grown-up children flash white smiles as they pose for an adorable family photo. Jasmine shared the photo to her Insta stories alongside the caption:
"Happy Birthday, MJ (Pops)."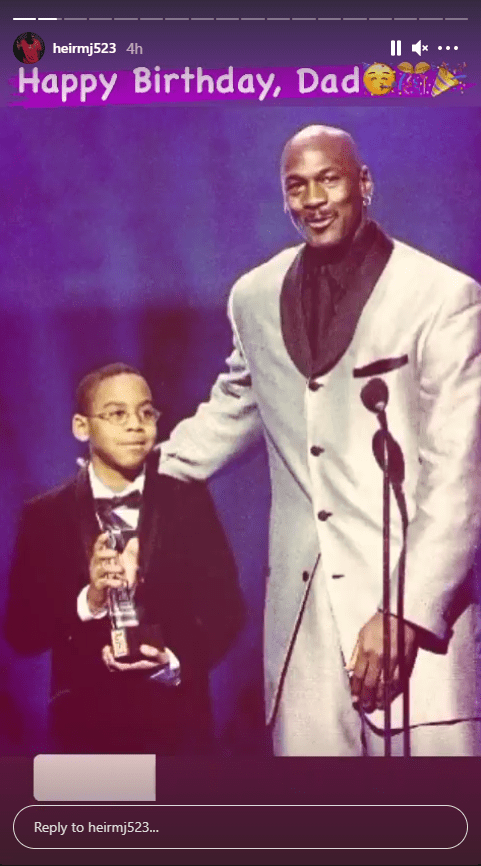 Jasmine also shared several other images that captured the NBA Hall of Famer enjoying happy times with his grown-up kids. But the most striking post shared by Jasmine featured a cute picture of Jordan with his grandson.
Jordan and Yvette tied the knot at a lavish wedding ceremony in Florida that reportedly cost over £8million.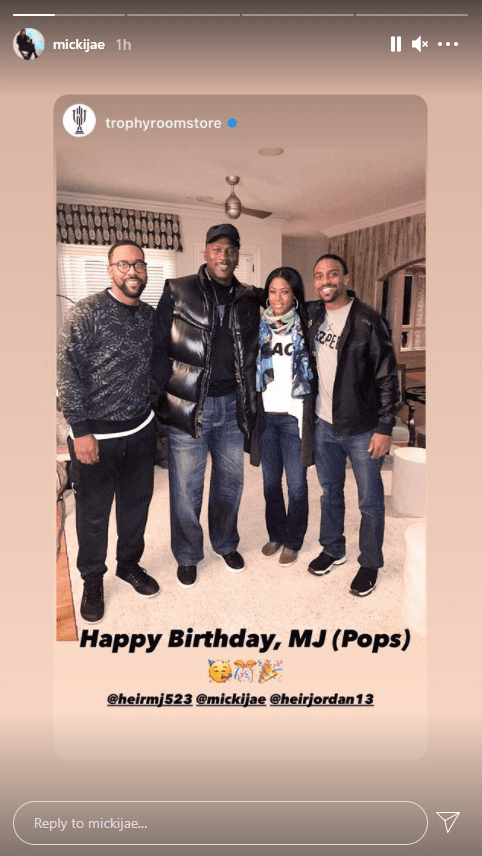 Unlike his sister, Marcus was a little more personal with his birthday tribute to his dad and took to his Instagram stories to share a series of photos of him and his dad, including a cute throwback photo. 
Jordan's oldest son Jeffrey also joined his siblings in celebrating their dad. He took to his Instagram page to pay tribute to him with a photo from Jordan's induction into the Naismith Memorial Basketball Hall of Fame.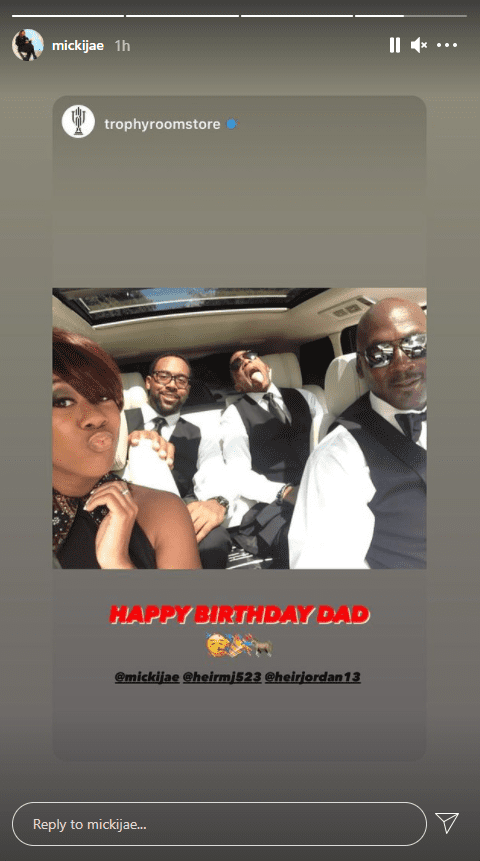 In the photo, Jordan smiles as he leans forward to hug his oldest son amidst a standing ovation from people around. Jeffrey captioned the photo writing:
"Happy Birthday Dad."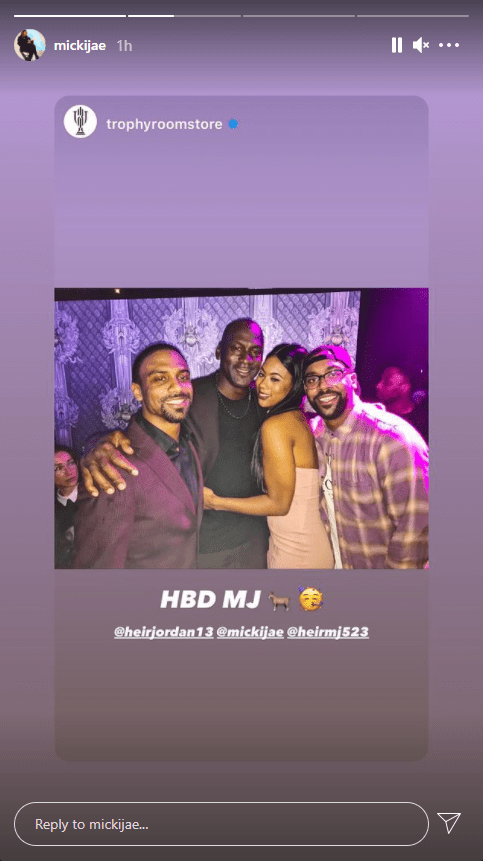 Apart from his three grown-up children, Jordan also has identical twin daughters Victoria and Ysabel Jordan, whom he welcomed with his current wife, Yvette Prieto in 2014.
Prieto is a Cuban-American model who met Jordan in 2007, one year after he divorced his first wife. The two later moved in together in 2009 and announced their engagement two years after.
In 2013, Jordan and Prieto tied the knot in a lavish wedding ceremony in Florida that reportedly cost over £8million and was attended by several celebrities, including Usher, Tiger Woods, and Robin Thicke.
Since then, the couple has managed to keep their lives very private while building a closely-knit blended family. And the unity in their family was in full play as everyone chipped in to make it a special day for the NBA legend.