Porsha Williams' Daughter Pilar Gets a Beautiful Bouquet of Roses from Her Dad in a Sweet Photo
"RHOA" star Porsha Williams showed off that her daughter Pilar Jhena received a beautiful bouquet of roses from her father, Dennis McKinley, in a picture shared on the little girl's Instagram account.
Porsha Williams posted a sweet snapshot on Instagram of her one-year-old daughter Pilar Jhena McKinley accepting a bunch of pink roses from her dad for Valentine's Day.
McKinley leans in close to his little girl like he is whispering to her while she listens to him attentively. At the same time, she reaches out to take the flowers from his hands.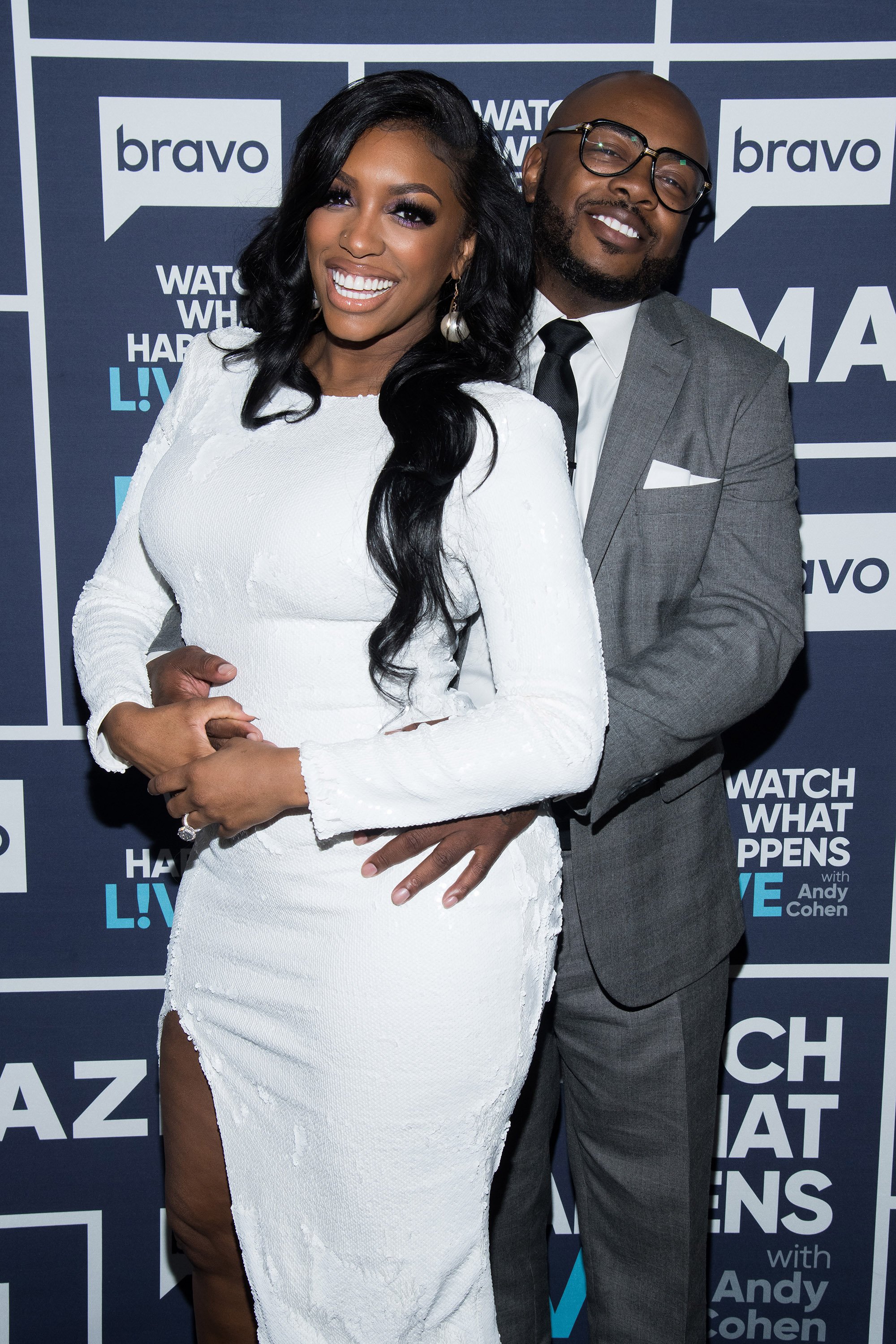 Behind the father and daughter sits a multi-colored teddy bear which looks as though it is made out of candyfloss. At the bear's feet lies a heart-shaped box, likely filled with chocolates.
Pilar is wearing a red patterned dress to match the month of love and even has white and red bows tucked into her hair. The caption of the post that was shared with Pilar's 392 thousand followers simply read:
"I love you Daddy."
Williams has frequently posted cute pictures and videos on both her Instagram account and Pilar's personal Instagram page. Earlier last year, she shared an adorable clip of her daughter driving a toy car.
The toy Range Rover boasted leather seats, and the toddler even looked the part as she wore a Gucci outfit and Ugg boots. She also got to meet Andy Cohen's one-year-old son Benjamin virtually on "Watch What Happens Live."
Williams gave birth to Pilar in 2019 and admitted she was nervous to be pregnant due to her history of fibroids.
Pilar's father, McKinley, had proposed to Williams in Season 11 of "RHOA." However, when it came to light that he had cheated on her while she was pregnant with their daughter, things instantly soured.
For a time, neither party followed each other on social media. Last year, their relationship seemed to have simmered down, and Williams told Andy Cohen that:
"We are single. We are exactly that, single. But we're very cordial. We have a great co-parenting relationship."
Williams gave birth to Pilar in 2019 and admitted she was nervous about being pregnant due to her history of fibroids. Although she was thrilled to have a baby, the television actress also said she was scared.
Williams had miscarried six years before having PJ and was concerned that something might happen to her baby while she was still in the womb. Luckily, Pilar was born healthy and happy on March 22.
Williams has been focusing on herself and her daughter since the break-up. She even shared a self-love post on Valentine's Day, reminding her fans that she was all about Porsha.
The star had bought herself balloons and emphasized that she would be spending the holiday on her own and that she was completely fine with that, which inspired fans greatly.