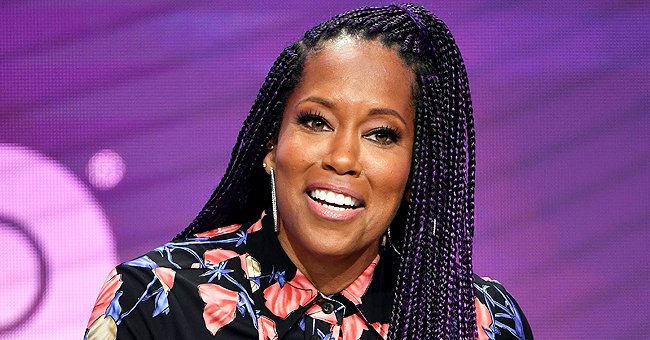 Getty Images
Regina King Shows Her Long Legs in Nude Boots & All-White Ensemble with Deep Cleavage (Photos)

Regina King was featured on the cover of the Hollywood Reporter, and she dominated the page in style — here are the details on all she had on.
In Hollywood, Regina King is royalty. The gorgeous actress/director was recently featured on the cover of the Hollywood Reporter's latest issue.
In her latest Instagram post, King expressed appreciation to the magazine for giving her the opportunity to speak freely with her fellow director, Gina Prince-Bythewood.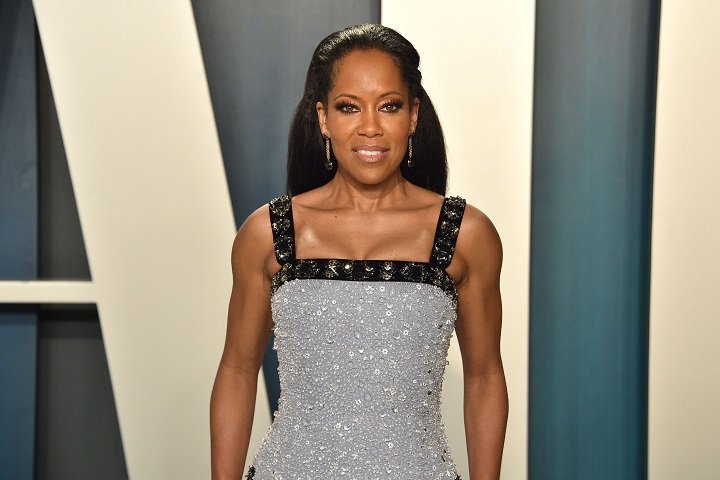 Regina King attending the 2020 Vanity Fair Oscar party hosted by Radhika Jones at Wallis Annenberg Center for the Performing Arts in Beverly Hills, California, on February, 2020 | Photo : Getty Images
The two creatives had a lengthy discussion about ambition and the loud noise of success. The note of appreciation was accompanied by a shot from the photoshoot she did for the cover.
In the picture which was rendered in black and white, King was seated outdoors in an elegant wooden retro chair. She wore an all-white outfit that consisted of a short skirt and a long coat.
The coat was exquisite; it sported long sleeves which she rolled up and a belt to secure it at the center. The coat showed off cleavage since there were no buttons to secure the front, and it had two side pockets.
King paired the stunning ensemble with hightop nude boots, and as for accessories, she had on matching bracelets and medium-sized hoop earrings. Matching rings also adorned each of her thumbs.
More photos from the shoot were shared on an entertainment page on Instagram. The pictures saw King striking different poses in her outfit — each image had a different background, but they were all equally gorgeous.
She has used her voice to advocate for structural change in the movie industry.
King has recorded a lot of success in the last decade, so it is no surprise that she was picked to feature on a renowned magazine cover. Not only did she make waves as a director, but the 50-year-old actress is also set to make another one of her dreams come true.
According to Deadline, she will play Shirley Chisholm in the John Ridley written movie "Shirley." It is no secret that King has always wanted to play the character, and now it seems she will be getting the opportunity.
Filming will reportedly begin later this year—the movie centers around the life and deeds of Chisholm, America's very first Black Congresswoman.
With all the recognition and respect she's been getting in the past five years, King hasn't been bashful with her megaphone. She has used her voice to advocate for structural change in the movie industry.
The 50-year-old filmmaker is on a roll, and fans are glad to see it. They hope it lasts for a long time; after all, it is to their credit that she remains at her best.
Please fill in your e-mail so we can share with you our top stories!