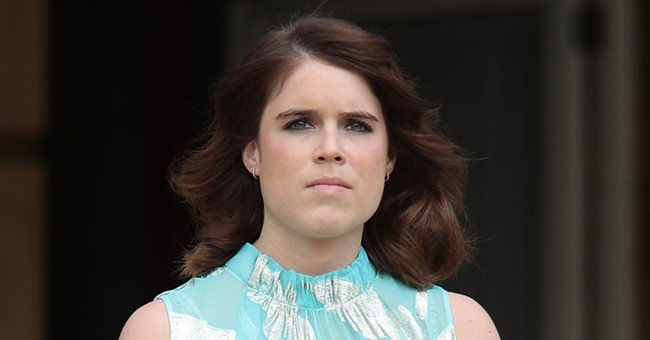 Getty Images
People: Princess Eugenie Is Doing Very Well after C-Section Due to Previous Spinal Surgery

Princess Eugenie is recovering well following the birth of her son on February 9. The first time mom underwent a C-section after having had spinal surgery 18 years ago to correct her scoliosis.
A source who has kept in touch with Princess Eugenie says the mom is doing well following her C-section. Eugenie welcomed her first child with her husband, Jack Brooksbank.
Eugenie, who was born with scoliosis, endured corrective surgery at the age of 12. The condition is a common one, which results in children developing a curved spine before they reach puberty.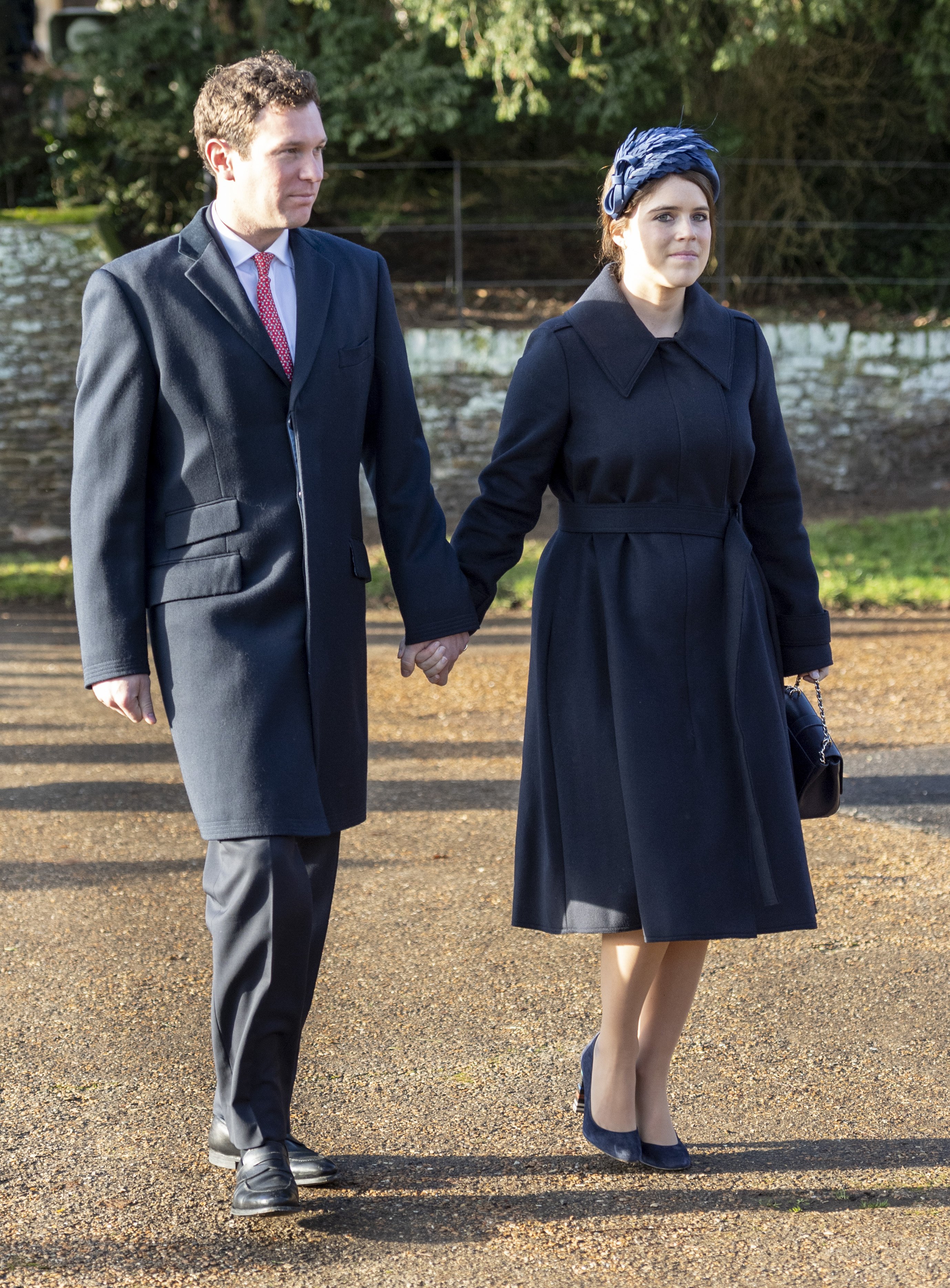 Princess Eugenie and her husband, Jack Brooksbank attending Christmas Day service in Sandringham, December, 2019. | Photo: Getty Images.
The new arrival is yet to meet his grandparents, Sarah Ferguson and Prince Andrew, due to coronavirus restrictions. The source added that Eugenie is infatuated with her son, adding that the princess:
"Sounded very content."
The princess divulged through a blog post that she underwent an 8-hour surgery where 8-inch titanium rods were placed on either side of her spine, with two 1.5 inch screws fitted to the top of her neck to treat her condition.
According to board-certified OBGYN Dr. Jane Minkin, Eugenie would in all likelihood have met with her anesthesiologist before giving birth to confirm whether she would be a good candidate for an epidural.
Eugenie is now living at Frogmore Cottage in Windsor, which Prince Harry and Markle renovated before leaving for the US.
The reason for this is the positioning of the titanium rods sometimes makes it difficult for the needle to be inserted. However, surgery is advised in extreme cases. The spines of most scoliosis patients straighten on their own as kids grow.
As part of International Scoliosis Day last June, Eugenie shared a photo revealing the scar from her surgery on Instagram. It begins at the base of her neck and runs down to just below her shoulders. She captioned the post:
"Let's be proud of our scars."
The princess once recalled the condition causing major back problems for her as a child and said had it not been for the surgery, she would have grown to have a hunched back.
As the granddaughter of Queen Elizabeth, Eugenie's son takes the place of the Queen's youngest son, Prince Edward, and becomes 11th in line to the throne.
However, since he was born down the female line of the royal family, Eugenie's son will not receive "His Royal Highness" titles unless his great grandmother decides to gift him with them.
Eugenie gave birth at London's Portland Hospital, the same facility where her cousin, Prince Harry, welcomed his firstborn, Archie. Prince Harry and his wife, Meghan Markle, announced their second pregnancy this past week.
Eugenie is now living at Frogmore Cottage in Windsor, which Prince Harry and Markle renovated before leaving for the US to start their new life in California. Prince Harry was reportedly happy to have his cousin stay in his home while they are gone.
Please fill in your e-mail so we can share with you our top stories!