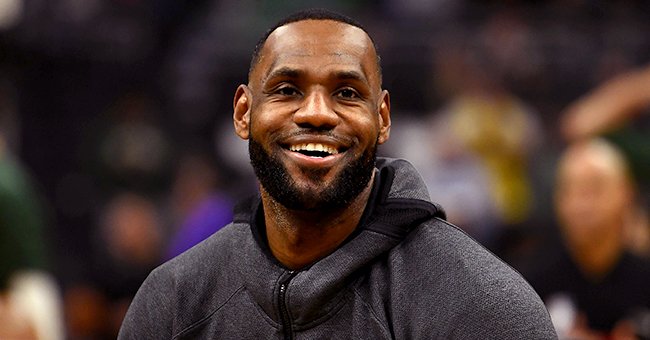 Getty Images
LeBron James' Mom Gloria Turns Heads in Stunning Flashback Snap in a Cleavage-Baring Black Suit

Basketball star LeBron's mother Gloria turned some heads as she posted a flashback Instagram shot of herself in a stunning cleaving-baring black suit.
In a recent post on Instagram, mother to the famous sportsman Lebron James, Gloria James, shared an old photo of herself in a stunning black suit. The suit was quite revealing, showing off Gloria's cleavage.
However, the revealing suit was done in good taste, a theme found throughout the whole entire picture. A silver necklace ran down the middle of her breastbone, gracefully highlighting the space in between.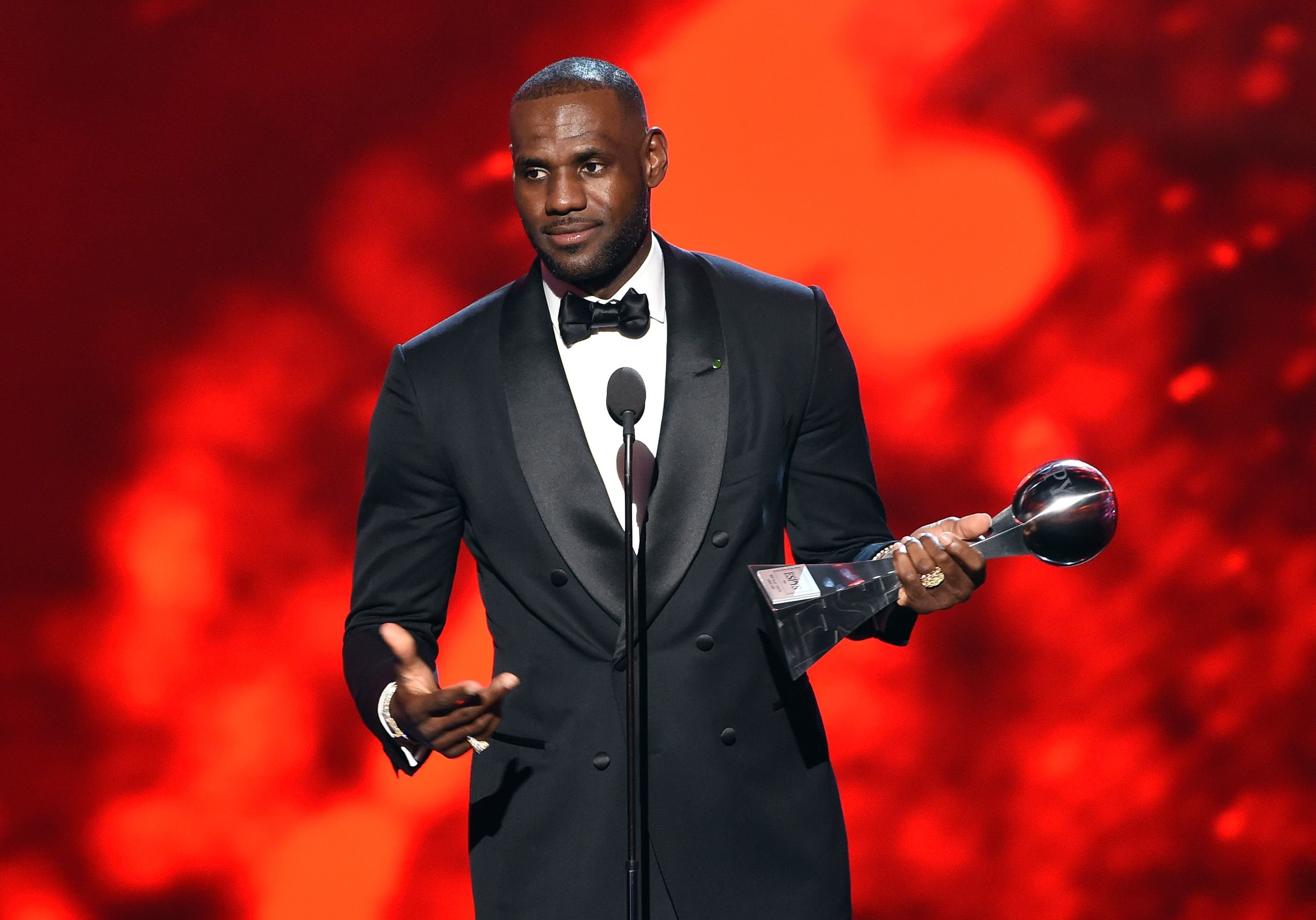 NBA player LeBron James accepts the Best Male Athlete award during the 2016 ESPYS at the Microsoft Theater on July 13, 2016, in LA, California | Photo: Getty Images
BOSS MOM
The outfit reflected what seems to be Gloria's innate nature which is a strong, proud, and powerful woman. The caption on the Instagram post confirmed this suspicion, with it reading the following words:
"Note to self: Girl, you got this! #Flashback to my shoot with @nike x @essence for #TheStrongestCampaign."
LeBron's mother looked incredibly confident and powerful as she smiled with conviction at the camera and put her arms up in a champion pose. It seems like winning runs in the James family tree.
PICTURE PERFECT
Gloria's smile twinkled as she sported a dimple on the right side of her glowing face, with the background highlighting her tone. Her dark eyes and hair only added to the beauty pouring out of the photo.
Without his dad in the picture, Gloria was forced to raise her son on her own
Both her hands, although in a power posture, were delicately clasped together, adding a lady-like touch to the mighty vibe. The red and white nail polish presented a splash of eccentricity to the otherwise picture-perfect shot.
A SPECIAL BOND
LeBron and his mom have always shared a special bond. Following his fourth NBA championship, the proud and excited son connected with his mother via Facetime, telling his mother the following:
"You are the reason why I'm able to even do this, Mom. You don't understand. Sixteen years old you bring a little (expletive) boy into the world."
Naturally, their relationship hasn't always been easy with a few bumps in the road over the years. At a Cavaliers-Celtics game in 2008, LeBron brashly told his mom to calm down but apologized soon afterward.
FAMILY VALUES
LeBron seems to have taken a note out of his affectionate mother's book. The champion appears to have a really close relationship with his daughter, reflecting the bond between him and his mom.
Last year, LeBron and his wife Savannah Brinson's daughter Zuri turned 5-years-old. The two parents couldn't help but throw a big party for the young toddler, who was soon to move onto kindergarten.
RAISING LEBRON
Although always the ever-loving mother, Gloria didn't always have an easy time raising her now hyper-successful son. She gave birth to him at the ripe age of 16-years-old, already off to a difficult start.
Without his dad in the picture, Gloria was forced to raise her son on her own with only the help from her mother. She faced many struggles going forward and now we can confidently say she raised the young man right.
Please fill in your e-mail so we can share with you our top stories!