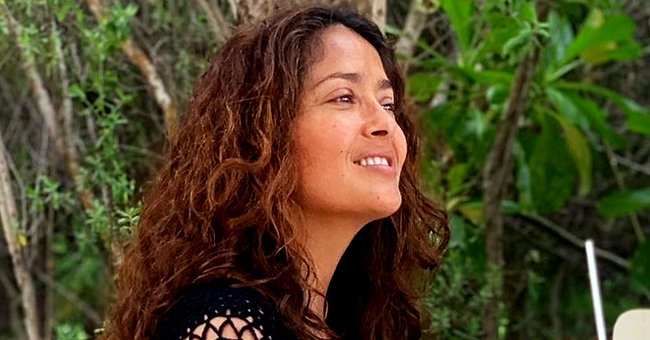 Instagram/salmahayek
Salma Hayek Delights Fans with a New Snap Giving a Glimpse of Her Daughter Valentina Pinault

Salma Hayek shares a snap of herself engaged in the motherly act of comforting her child. The photo provides a glimpse of Hayek's daughter, Valentina, whom she shares with her husband, Francois-Henri Pinault.
Actress Salma Hayek, 54, posted a series of photos of herself of what seems to be a day spent out on a boat. One of the pictures shows Hayek massaging her daughter Valentina's shoulders.
Hayek sits cross-legged behind Valentina, 13, who has her face turned away from the camera, showing off her long brunette hair. Hayek wears a black tank top showing off her famous bosom.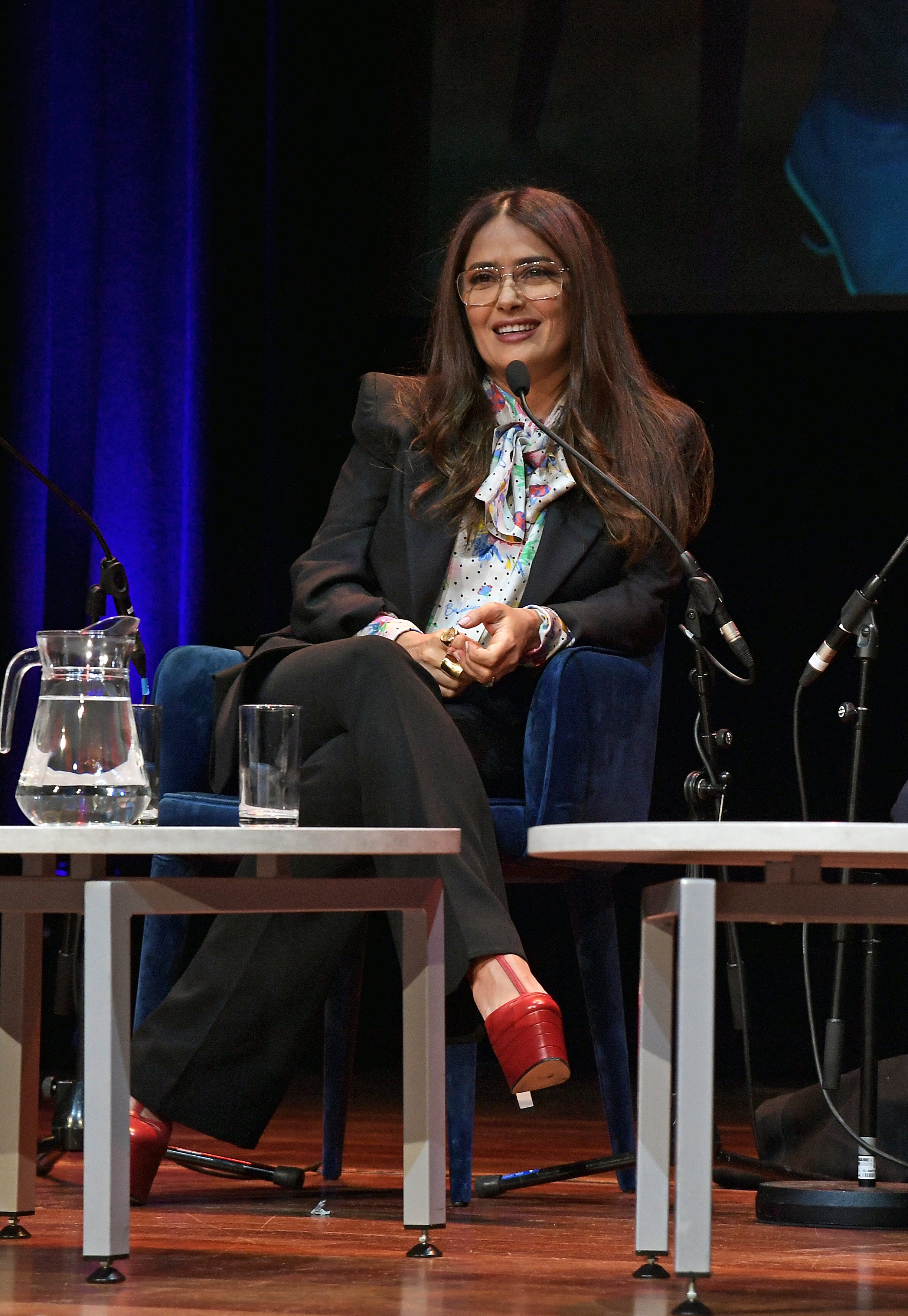 Salma Hayek participated in the "Women of The World Festival" in London, March, 2020. | Photo: Getty Images.
The "Frida" star went make-up-free and accessorized with a pair of dark sunglasses. With the first photo showing just a close-up on Hayek's face, she teased fans to try to figure out what she was doing, as she wrote in her caption:
"Guess what I'm doing? What every mother learns to do sooner or later?"
Although Valentina is the "Ugly Better" executive producer's only child, she is also a stepmother to Pinault's 3 daughters, who he had with his ex-wife. The couple has been married for more than 10 years.
The Oscar nominee had her daughter in 2007 when she was 41. Speaking to "Town and Country," Hayek said she believed that having Valentina in her later years allowed her to become a better mother. However, it did wear her out as well.
Hayek and Pinault began dating in 2006, and the pair got engaged a year later.
Hayek admitted in a different interview that she'd had a desire to have many children, but her body wouldn't allow it. Valentina was her miracle baby, and she felt blessed that she got to be a mom of 4 thanks to her 3 stepdaughters.
The "Desperado" actress joined Dax Shephard on his podcast this week, where she divulged how people initially assumed that she married her husband, who is a billionaire, for his money. Hayek said:
"When I married him, everybody said, 'Oh, it's an arranged marriage, she married him for the money.' Fifteen years together, and we are strong in love."
Hayek added that wealthy men face discrimination due to the preconceptions that they lack moral values or that they attained their wealth through immoral means.
Hayek and Pinault began dating in 2006, and the pair got engaged a year later. She had Valentina before she walked down the aisle in a Valentine's Day ceremony in 2007, which took place in Paris. They had a second ceremony shortly after in Venice.
In 2017, Hayek added her voice to the #metoo movement and detailed all the ways that producer Harvey Weinstein had made unwanted advances towards her, which included being asked to take a shower with him and receiving a massage.
Hayek and Pinault marked their 12th anniversary this past Valentine's Day. Hayek praised her husband for all how he makes time for her and the kids and the laughs he manages to get out of them.
She added that people cannot begin comprehending what a delight her husband is, adding that he comes home every day after a tough slog at work with a smile on his face.
Please fill in your e-mail so we can share with you our top stories!