Kylie Jenner's Daughter Stormi Looks Cute as She Smiles Using a Filter with Pink Sunglasses
Beauty mogul Kylie Jenner recently took to her Instagram page to upload a cute picture of her daughter Stormi's face with pretty pink sunglasses added using a filter mask.
They say the apple does not fall too far away from the tree, and that is precisely the case when it comes to reality TV star Kylie Jenner and her three-year-old daughter Stormi Webster.
With every passing day, the little princess takes up more of her famous mom's unique attributes, including her love for social media showmanship.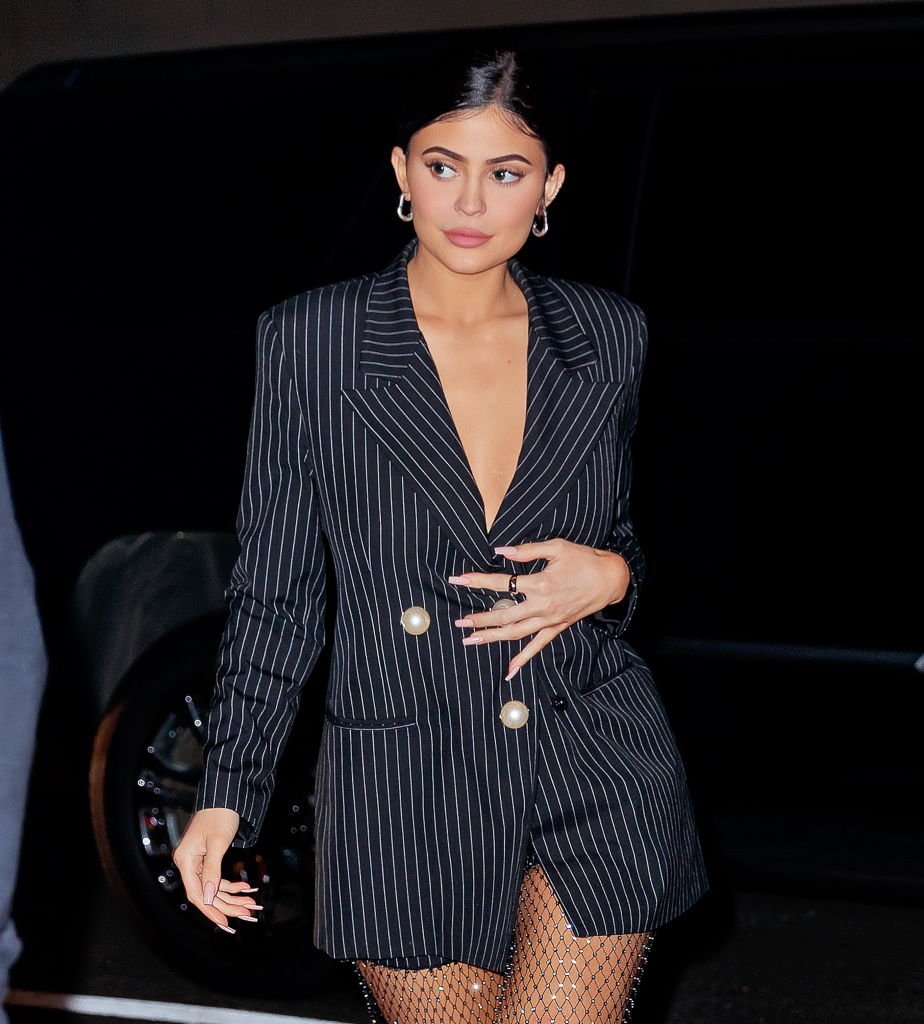 More recently, the mother of one took to her Instagram stories to share pictures of her daughter's face with pretty pink sunglasses added using the filter mask.
Stormi can be spotted wearing a flower-printed top, and in one of the pictures, she looks incredibly excited as she displays a wide happy grin.
Jenner recently revealed to her fans that her daughter is obsessed with Barbie pink while sharing a cute snap of the tot enjoying a ride in her custom Rolls Royce.
Interestingly, the picture captures Stormi dressed in a bright pink outfit, which also features a sparkly tutu. The little princess appears to be in her comfort zone as she reaches up to play with the car's controls.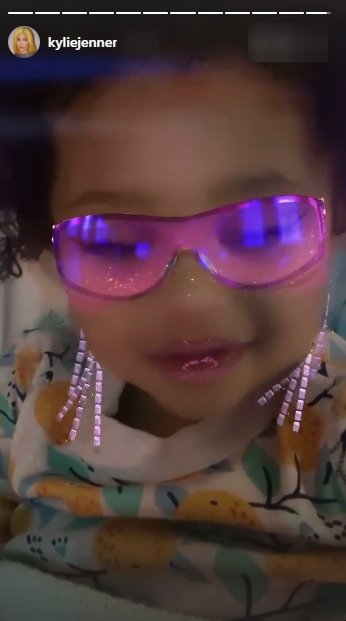 Stormi's recent adventure in her mom's expensive Rolls Royce comes after the mother and daughter pair were spotted with Travis Scott enjoying a romantic family Valentine's weekend.
Jenner received heavy backlash from fans for throwing a party amidst the ongoing novel coronavirus pandemic.
The Kylie Cosmetics founder and her ex-boyfriend came together to make Valentine's Day special for their daughter. They enjoyed some quality bonding time at the beach in Santa Barbara, California.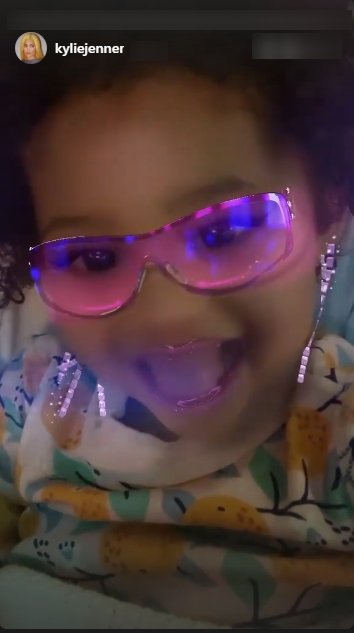 In pictures published by the Daily Mail, Jenner and Scott came prepared for the chilled weather as they both rocked black padded winter jackets. 
Meanwhile, Stormi completely stole the show in a scarlet sweatshirt paired with cream-colored baggy pants. She also wore a cute pair of earrings, and her beautiful hair was neatly tied back in braids.
The trio seemed to be having a great time and was later joined by another parent who brought along his daughter to have some much-needed fun time with Stormi.
In the photos, the three adults strictly adhered to the novel coronavirus guidelines by wearing their facemasks. However, this was not the case when Jenner and Scott threw their daughter a birthday bash earlier in the month. 
Jenner received heavy backlash from fans for throwing a party amidst the ongoing novel coronavirus pandemic. Fans were even more appalled when a video of unmasked partygoers in the crowded room was posted online.
Outrage from fans has never really bothered the Kardashian-Jenner clan. Jenner has since put the episode behind her, and she is back to living her glammed-up life alongside her mini-me daughter.