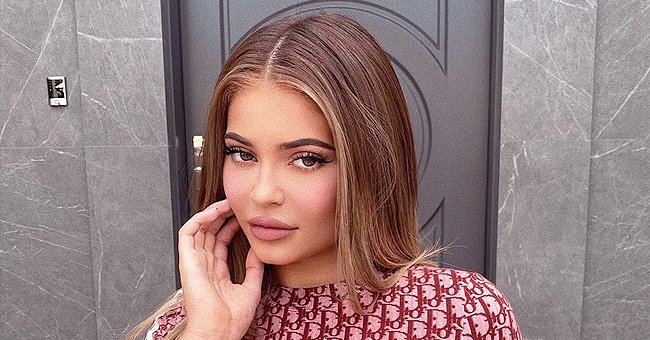 Instagram/kyliejenner
Kylie Jenner Steals Hearts with Cute Pic of Daughter Stormi Absorbed in Playing with a Pink Toy
American socialite and business mogul Kylie Jenner snagged attention when she posted a sweet picture of her beautiful daughter Stormi Webster, looking interested in a pink toy.
With her cuteness and beauty, Stormi Webster has always been one to catch the eye. That is why her mother, socialite Kylie Jenner, never fails to show her off every chance she gets.
In the most recent series of pictures on the 23-year-old's Instagram feed, the little angel was seen looking as adorable as ever. She was sitting atop a kitchen counter, looking totally enraptured as she stared at a pink toy in hand.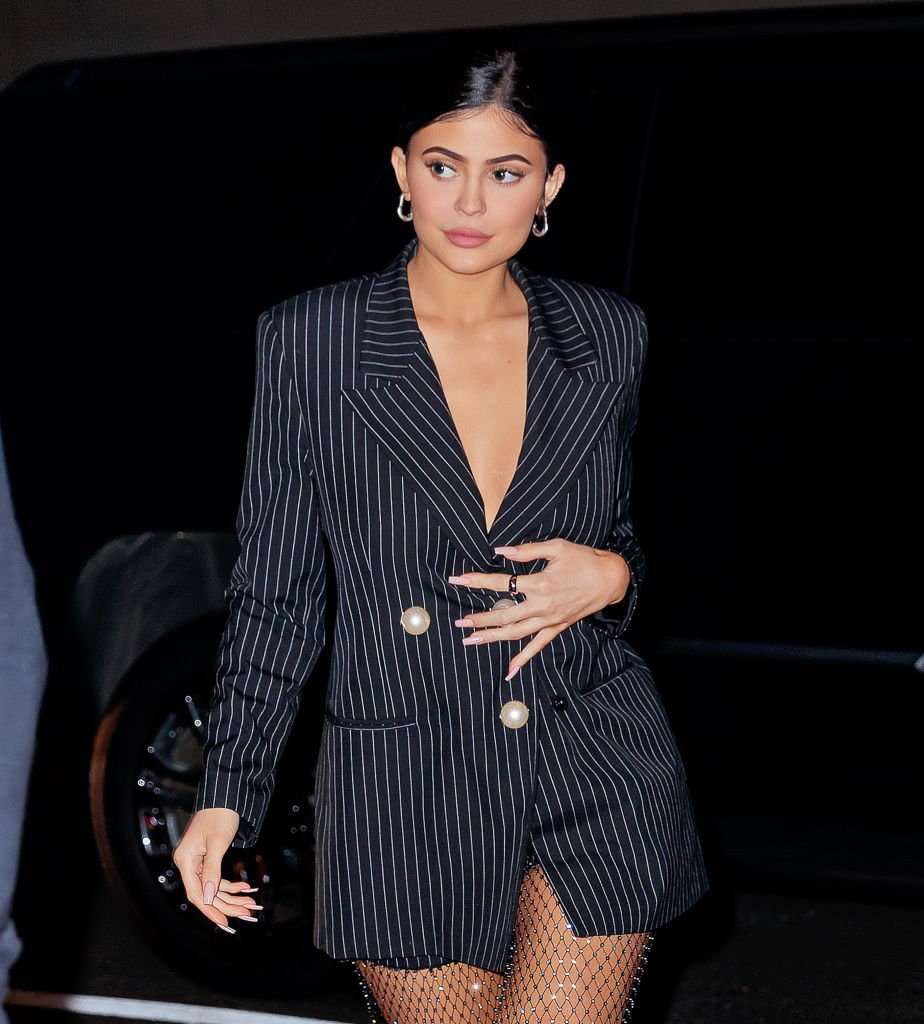 KUWTK star and makeup mogul Kylie Jenner walking on the streets of New York in 2019. | Photo: Getty Images
She was clad in a cute turquoise blue sweatshirt and pants, and her lovely dark hair slicked back into a perfect bun. The casual look was combined with a small pair of stone earrings and nothing else, as she had no shoes on.
In a perfect clash of the seasons, Stormi was leaning against a red carved Halloween pumpkin and beside her on the right side of the vast counter was a cute little decorated Christmas tree.
As she casually sat there camera-ready, it was hard not to notice how much of a fashionista the little girl was growing up to be. With several posts on her mother's Instagram feed, she has dazzled fans with her fabulous outfits and combinations.
A noteworthy time was when she resumed homeschool in September, fully dressed in a lovely black dress and a $12,000 pink Hermes Togo Kelly Ado backpack. The look was finished with diamond earrings and a pair of Air Jordans.
Though no longer together, they are joining forces to raise their daughter into a model young lady.
The whole outfit sent fans of the business mogul into a frenzy as they could not stop gushing over the luxury. Another instance when they weighed in their opinion on Stormi's extravagant and extreme adornment was earlier this year.
The criticism started when Jenner posted a video of her daughter wearing large hoop earrings with her name written in the middle. Several fans of the star immediately opined that the earrings were rather unsafe for such a young child.
A few days ago, fans also criticized the television star after posting a video of herself with very long nails as she baked cupcakes with her daughter in the kitchen. Once again, they believed that the length of the nails was hazardous around Stormi.
Despite all the backlash, Jenner continues to post wholesome photos and videos of her adorable child. Last month, she shared a heartwarming clip of the 2-year-old fully clad in pajamas playfully diving into their California mansion pool.
As the sweet tot showed off her excellent swimming skills, it was hard to believe that this baby of yesterday had grown into such an agile young girl. She was born on February 1, 2018, after months of secrecy from her mother.
The TV star shares Stormi with the 29-year-old Texas-born rapper and record producer Travis Scott who she dated for two years before splitting last year. Though no longer together, they are joining forces to raise their daughter into a model young lady.
Please fill in your e-mail so we can share with you our top stories!