Ice-T Poses with Wife Coco as She Flaunts Voluptuous Body in Tight Black Fishnet Dress (Photo)
Ice-T and his wife Coco are one of the most iconic celebrity couples, who are loved by fans for their relationship. The pair recently flaunted their over-a-decade bond on Instagram.
The renowned rapper, Ice-T and the TV personality Coco Austin are well known in the entertainment world for their various PDA moments. The couple recently proved to fans that their iconic chemistry hasn't faded.
The "O.G. Original Gangster" crooner shared a sizzling picture of himself posing with his gorgeous wife on Instagram and fans couldn't get enough of Austin's fiery black outfit or Ice-T's caption.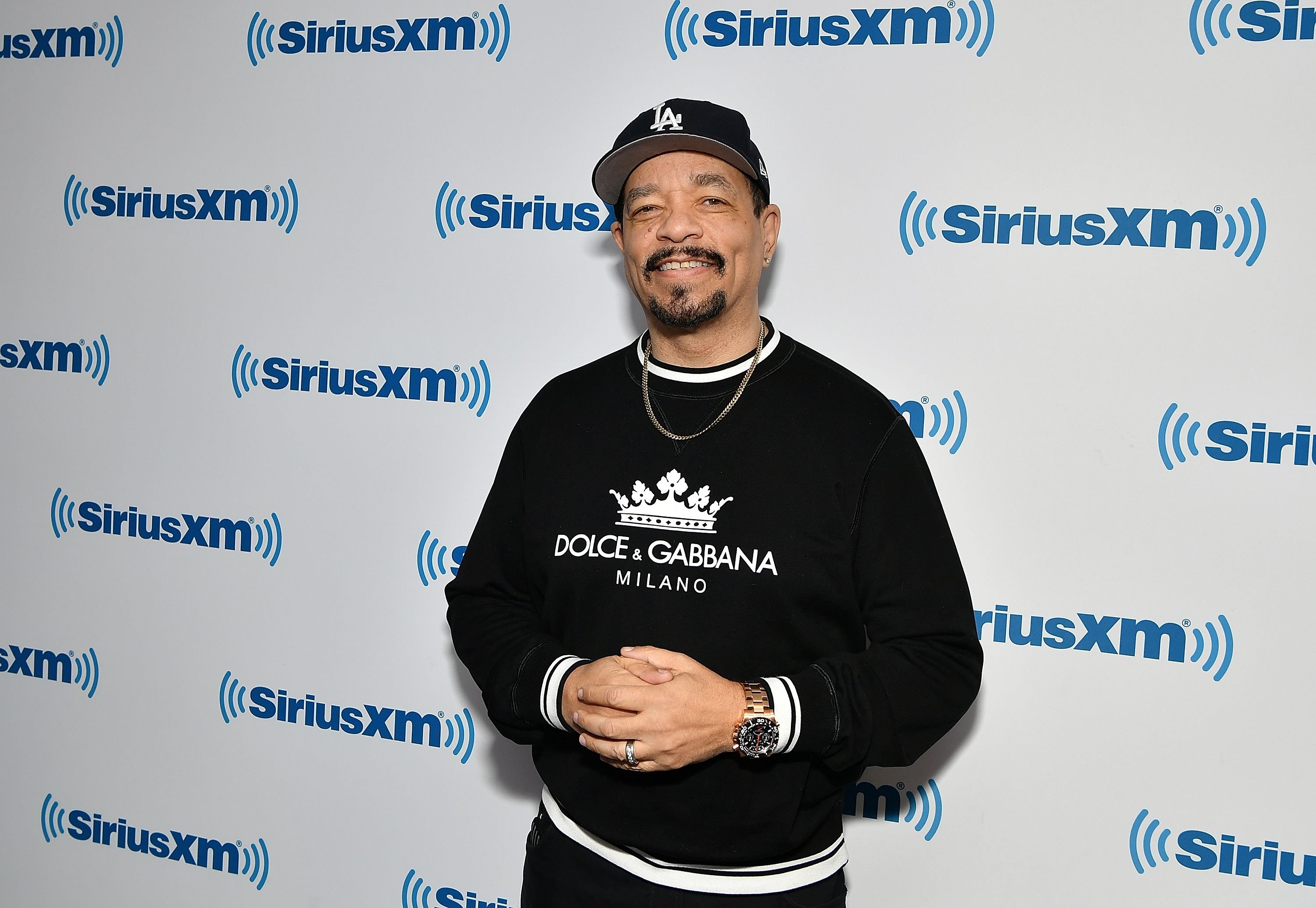 The model's envious curves were displayed in all their glory in a skintight black ensemble that was ripped in all the right places. The blonde beauty paired her captivating look with a bedazzled masquerade mask.
[Coco and Ice-T] marked their 20th anniversary with a jolly celebration with their friends on New Year's Eve.
Ice-T looked dashing beside his wife in a black and white striped suit paired with dark shades. As earlier stated, fans were impressed by this post, which was captioned with the words:
"I totally understand why certain MFs hate me… Have a great day. Keep it G"
There were many reasons for people to be envious of the rapper such as his successful career and his voluptuous wife. Surprisingly, Austin's amazing body wasn't the first thing the 63-year-old noticed about her.
The "Ice Loves Coco" star has previously confessed to sources that the first thing he noticed about the glamour model was her teeth before he discovered her stunning body and eventually her sweet personality.
The adorable couple marked their 20th anniversary with a jolly celebration with their friends on New Year's Eve. Naturally, Austin stole the spotlight with her dazzling short dress that showcased her long legs.
Ice-T didn't miss the chance to look good with his all-black ensemble consisting of a black suit paired with a matching black hat. The couple also shared pictures of the happy occasion on Instagram.
Speaking about how the iconic couple met, it was on the set of a music video, where they immediately connected and didn't waste any time in saying their vows in 2002.
Their marriage has persevered through the years mostly due to the immense love and respect the couple has for each other as well as the fact that they have turned down opportunities to stay together.