Ice-T's Wife Coco Steals Hearts Displaying Her Figure in a Red T-Shirt & Lip-Printed Leggings
Former reality star Coco Austin melted hearts in a new Instagram post featuring a photo of her in a chic outfit showing off her incredible body.
Ice-T's wife, Coco Austin, is once again showing off her curvy figure in a new picture, and the mom-of-one looked nothing short of gorgeous.
Taking to her Insta story, Austin shared a photo of herself wearing leggings with lip designs across them. She rocked it alongside a red T-shirt showing off her cleavage.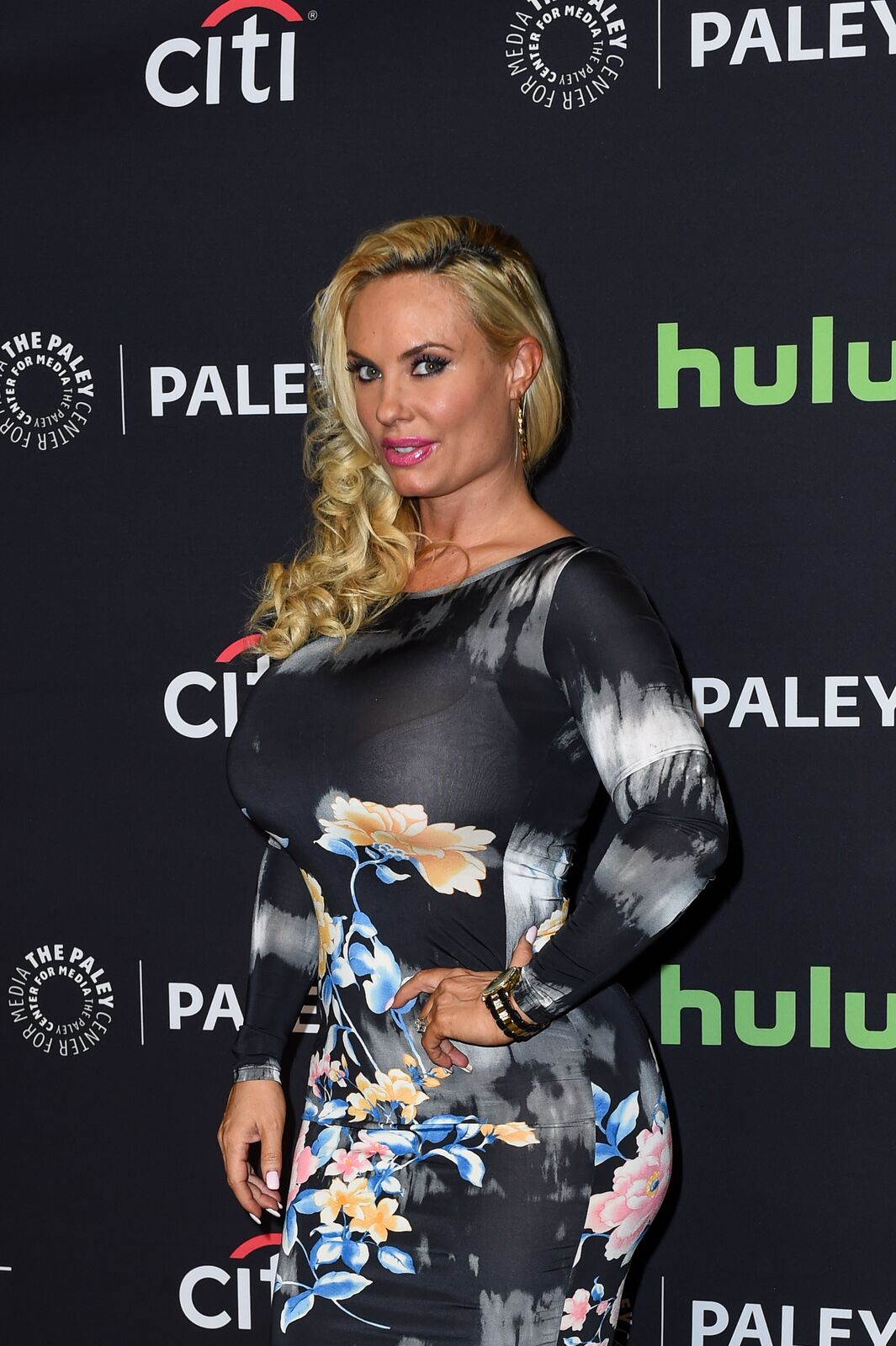 Austin wore her blonde locks in a ponytail with a pair of sunglasses across her hair. She topped off the look with flawless makeup brightened up with red lipstick.
The former reality star was pictured posing alongside her friend, who donned an all-black outfit. She captioned the gorgeous photo writing:
"Happy birthday to my girl."
With her massive following on Instagram, Austin's picture is expected to have garnered several reactions from her fans and followers.
While Austin undoubtedly enjoys showing off her body, the former reality star and model also likes being a wife to her husband as the two continue to enjoy a blissful marriage.
Having another child was not in their plans.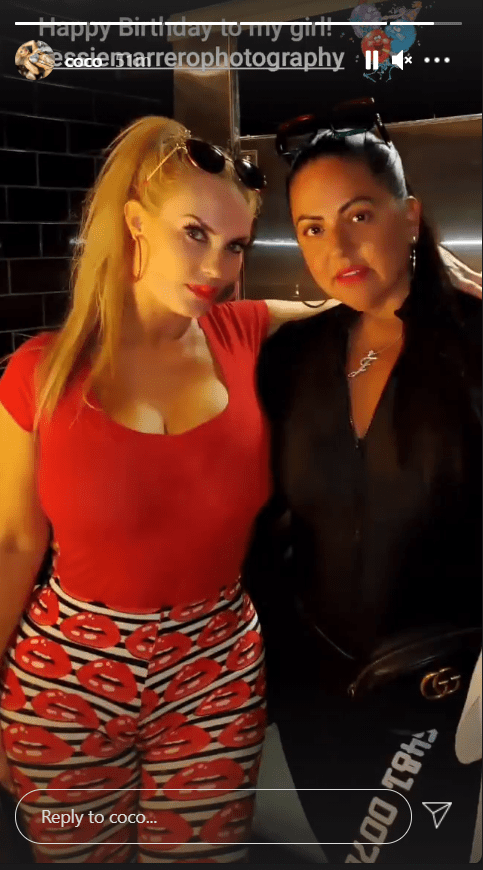 Speaking to Hollywood Life in 2018, Austin opened up about her relationship with Ice T, revealing the secret to their long-lasting marriage.
Austin admitted that proper communication was the key to their love and added that even though it sounds cheesy, it has worked perfectly for them.
The couple got married in the early 2000s, and ever since, Ice-T and Austin have only waxed stronger, both as individuals and as a family.
In 2015, Austin and Ice-T welcomed their daughter Chanel Nicole, and as expected, the little one's arrival brought nothing but joy to her parents.
Ice T was most especially proud of the little girl that he could not stop gushing about her publicly. For Austin, seeing her husband swoon over their daughter was everything, and the reality star once admitted it made her teary.
With Ice-T's career as an entertainer, the couple has had to travel a lot over the years. And with Chanel now in the picture, it became a little more hectic.
During an interview in 2018, Austin admitted that their daughter did not have a typical life, adding that no matter where she went, Chanel always came with her. The proud mom explained that being a mom was a fantastic experience for her but having another child was not in their plans.
Whether she is showing off her body, being a wife to her husband, or a mom to Chanel, Austin undoubtedly gives her best. A fashion icon, a great wife, and an amazing mother, it's safe to call her a superwoman!