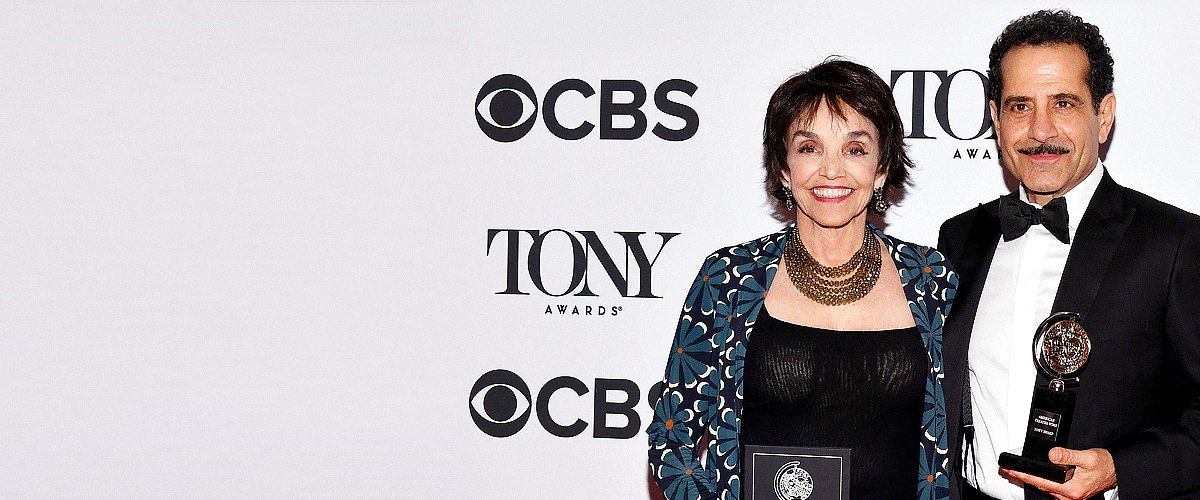 Getty Images
Brooke Adams and Tony Shalhoub Have Been Married since 1992 — inside Their Personal Lives

Actress Brooke Adams has been with "Wings" sitcom star Tony Shalhoub for 28 years, and the two share one of the longest-lasting celebrity marriages in Hollywood.
Audiences will remember stage and movie actress Brooke Adams best from movies like "Dead Zone" and "Invasion of the Body Snatchers" and the hit miniseries "Lace." What they may not know is that she is married to "Wings" star Tony Shalhoub.
Brooke guested several times on her husband's police series "Monk," and the same chemistry that sizzles between them on-screen has kept their marriage lively and loving for nearly three eventful decades.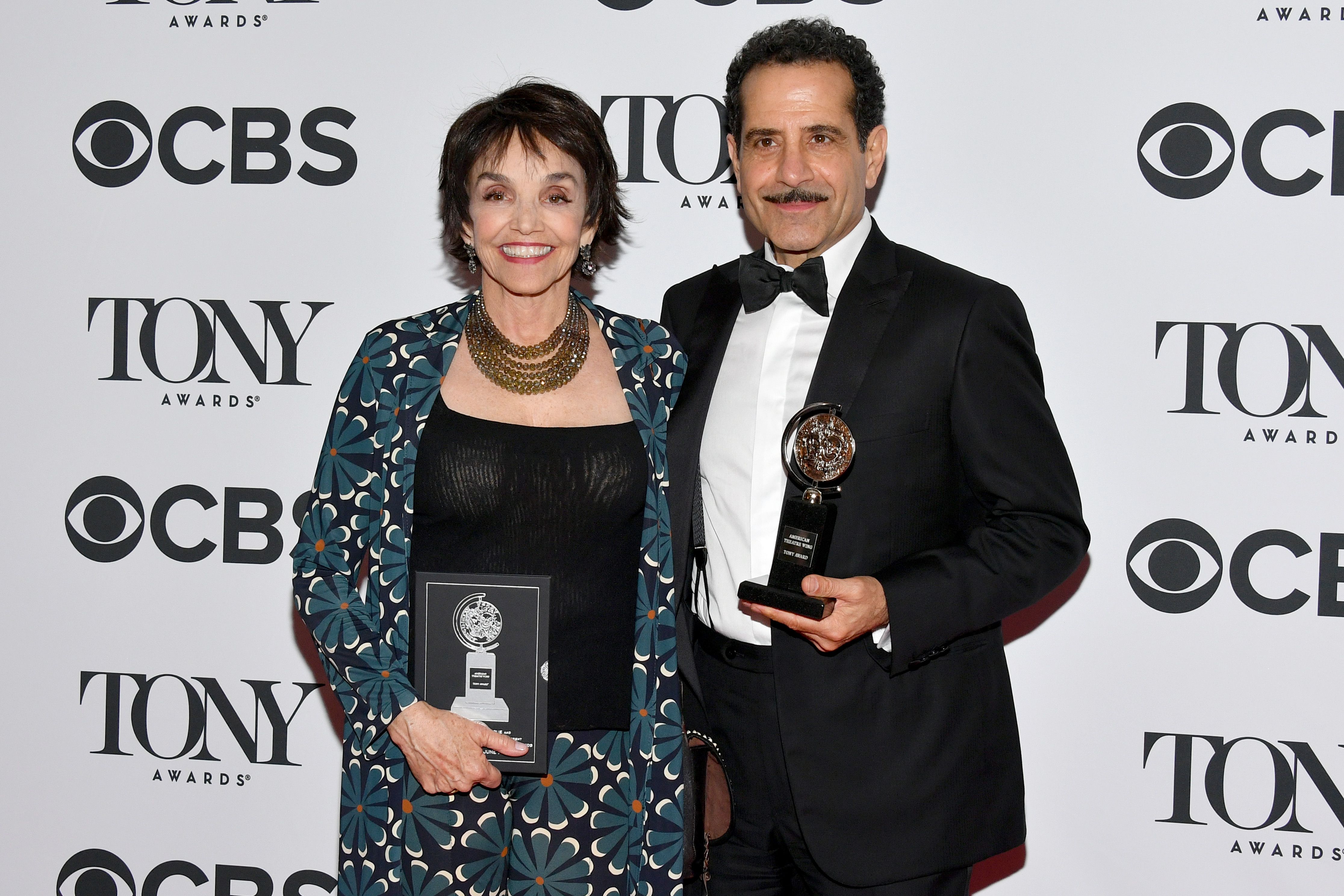 Brooke Adams and Tony Shalhoub at the 72nd Annual Tony Awards in 2018 in New York City | Source: Getty Images
MEETING TONY SHALHOUB
In 1989, Tony and Brooke were both cast in a Broadway production of "The Heidi Chronicles" and were instantly attracted to each other. At that time, Tony was in a relationship, and the two swallowed the attraction and became friends.
Brooke revealed that the two would go out with her 11-month-old adopted daughter Josie who adored Tony, and pretend that they didn't feel anything for each other. After the end of the play, they reluctantly parted ways.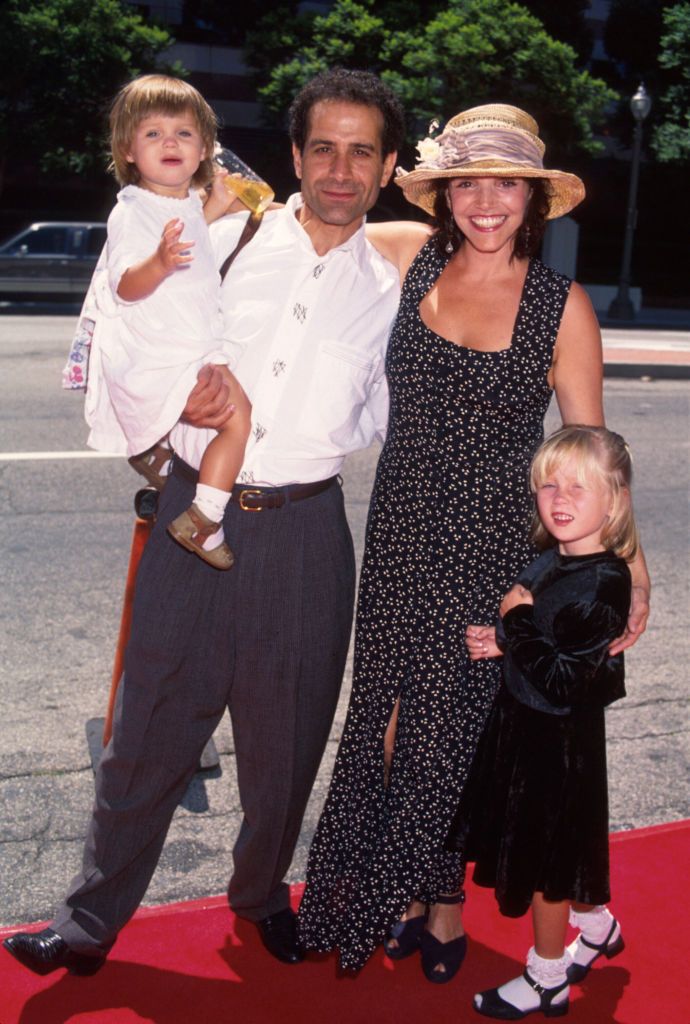 Tony Shalhoub and Brooke Adams with their children in 1995 in New York | Source: Getty Images
MEETING AGAIN
It would be two years before they met again. Tony's father passed away, and Brooke reached out. This time Tony was free, and after a whirlwind courtship, the couple tied the knot. Brooke, who had not planned to marry, was a single mom. She revealed:
"I was 42 when I got married for the first and only time. I was already a single mother and Josie was 3."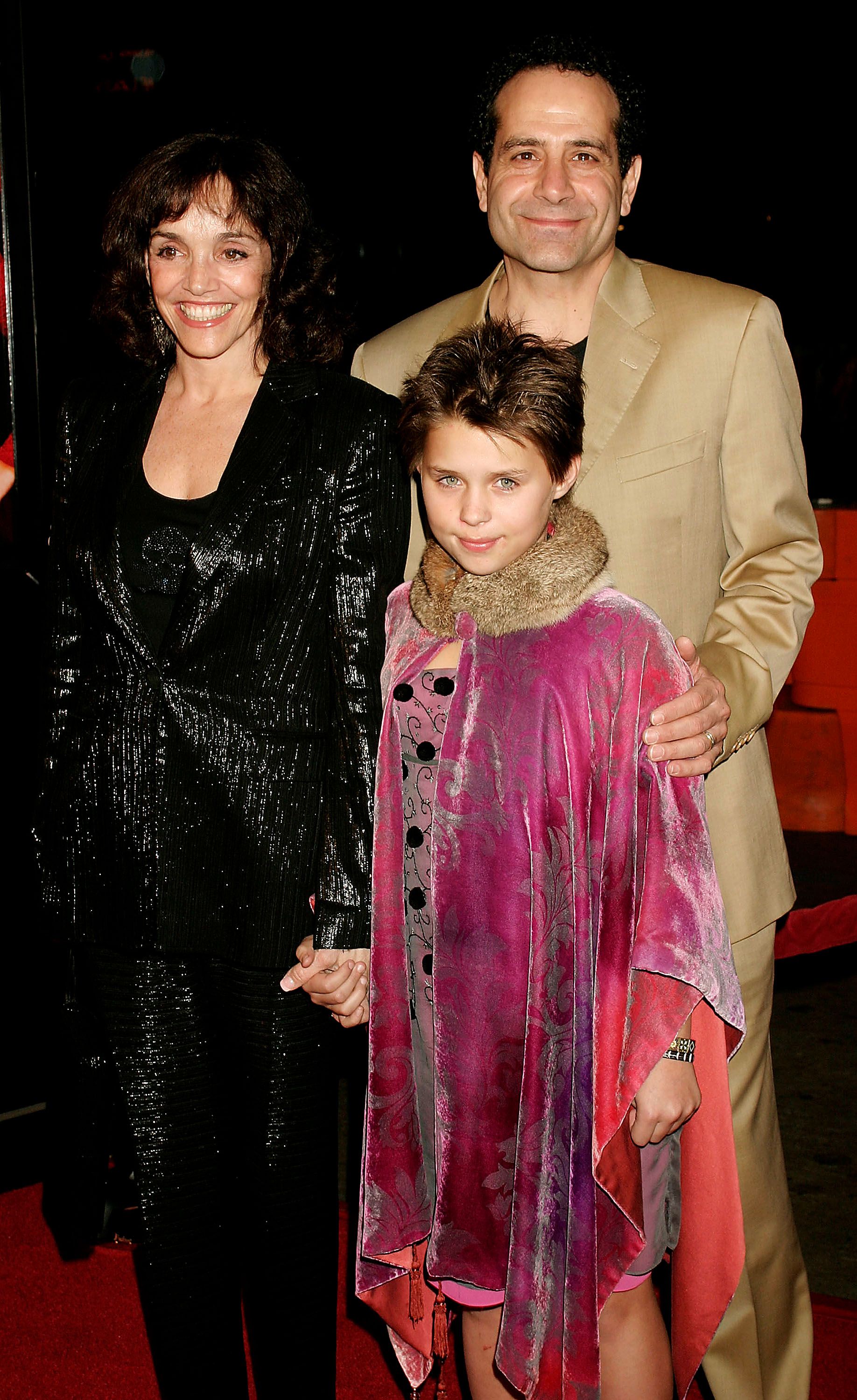 Brooke Adams, Tony Shalhoub and their daughter Sophie at the premiere of "Against the Ropes" in 2004 in Hollywood, California | Source: Getty Images
Two years after their wedding, Tony and Brooke adopted another child, their daughter Sophie. As for Josie, then 3 years old, Tony adopted her too so that she could have the same surname as her baby sister.
In 2018, Tony and Brooke attended another wedding and watched Josie walk down the aisle to marry her fiancé, Traver Tischio. It was Brooke's turn to help her daughter realize her dream wedding and play the mother of the bride.
A month before the birth of their grandson, Tony and Brooke faced a health challenge when they were diagnosed with COVID-19.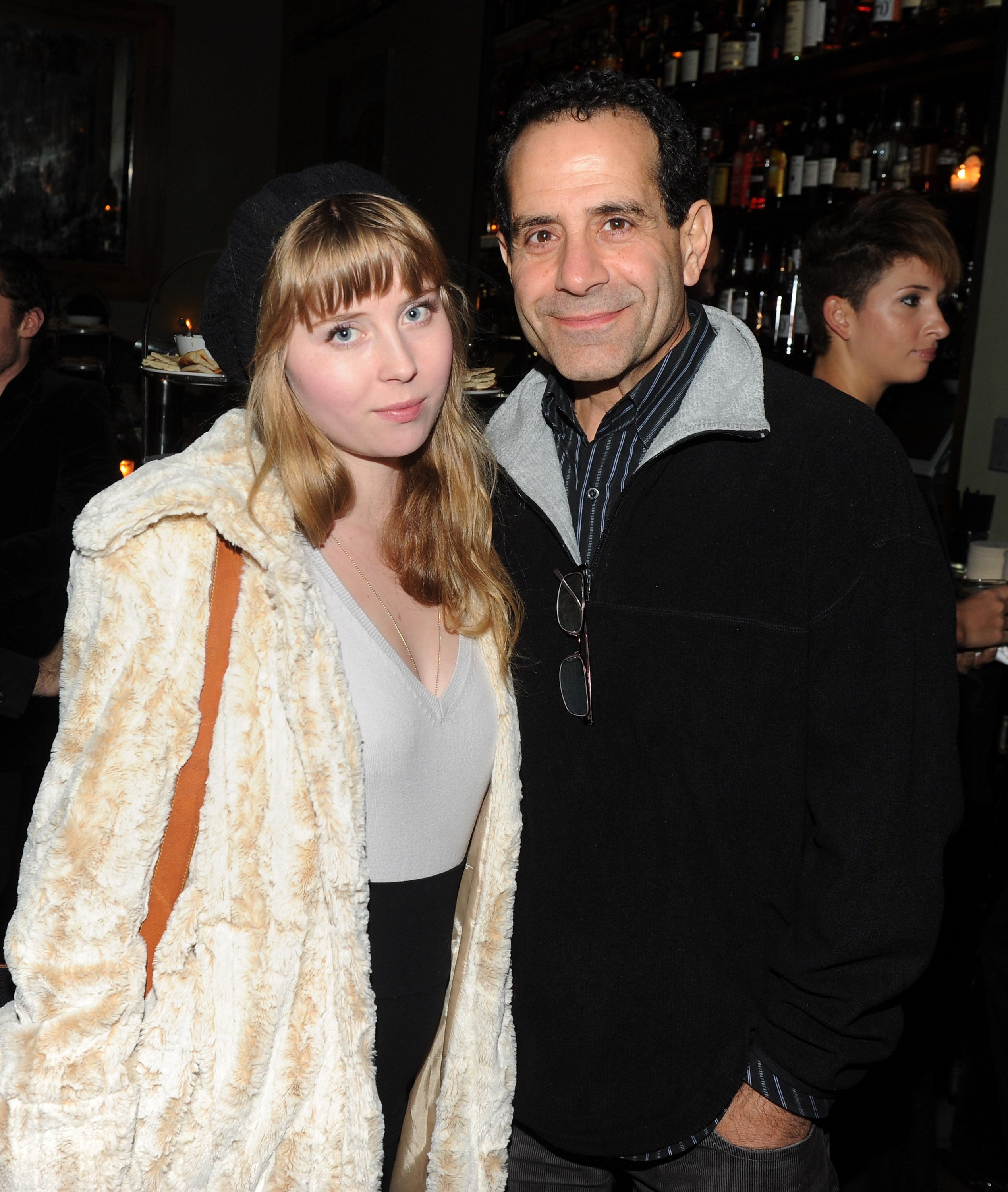 Tony Shalhoub with daughter Josie at the after party for the Cinema Society & Sony Pictures Classics screening of "Made In Dagenham" in 2010 in New York City | Source: Getty Images
It had been Josie -- a precocious 3-year-old -- who'd persuaded Brooke to hold her own wedding in a quaint stone cottage, which she and Tony had rented Sneden's Landing, overlooking the Hudson and an easy commute to Manhattan.
Rather than a sophisticated wedding, Brooke and Tony followed Josie's suggestion and married in their little cottage, and the reception was catered by their next-door neighbor, who happened to be a chef.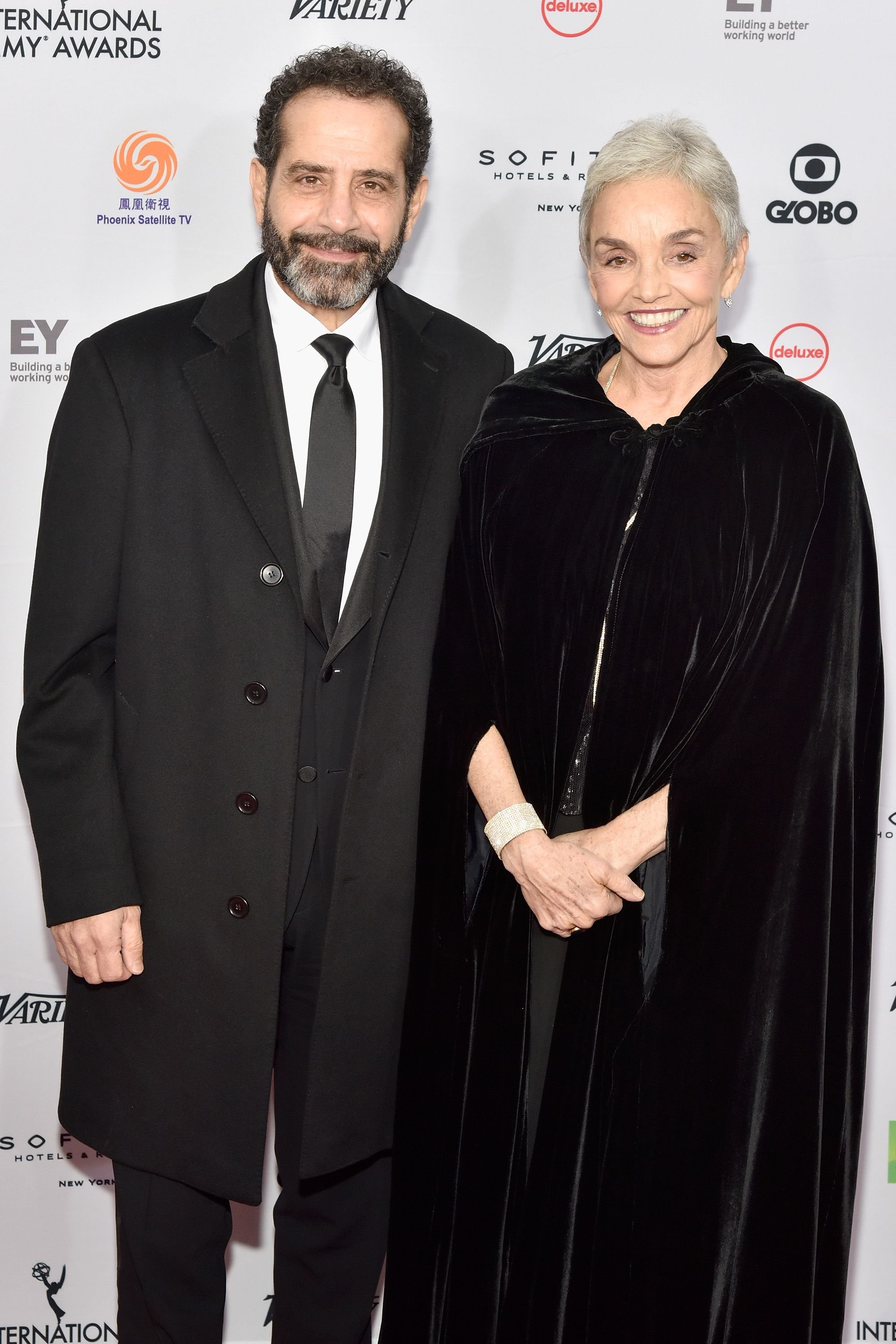 Tony Shalhoub and Brooke Adams at the International Academy of Television Arts & Sciences International Emmy Awards in 2018 in New York City | Source: Getty Images
GRANDPARENTS
In June 2020, Brooke delighted her Instagram followers by sharing two snaps of her first grandchild, newborn Tucker Anthony Tischio, named after his doting grandfather Tony, of course.
In the first snap, Brooke proudly displayed the baby's adorable face. In the second photo, taken at the hospital, Josie can be seen proudly smiling with her husband Traver as they hold their sweet baby boy.
COVID-19
A month before the birth of their grandson, Tony and Brooke faced a health challenge when they were diagnosed with COVID-19. Although he wasn't forthcoming with details, the actor admitted that they had had "a rough few weeks."
Tony stated that he and Brooke had recovered and that he knew many people had had worse experiences with the virus that has afflicted the whole world. He further urged fans to observe safety regulations and avoid contagion at all costs.
The couple is currently confined in their home in Martha's Vineyard, staying in and enjoying their favorite pastime -- spending their time together. After nearly 30 years together, Brooke and Tony are an inspiration to all romantics.
Please fill in your e-mail so we can share with you our top stories!