Cameron Diaz Reveals She Has No Plans to Return to Her Career in Hollywood — Here's Why
Former actress Cameron Diaz recently got candid about being a mom and acting. Diaz shared that she has no intentions of going back to her Hollywood career, and we have all the reasons why below.
Retired actress Cameron Diaz divulged that she enjoys being a full-time mom and is not looking to go back to her acting career. Diaz dished on all things motherhood to Radio Andy with Bruce Bozzi.
Bozzi asked about her plans for the next couple of years, her wine brand called Avaline, and if she would merely be focusing on raising her child and taking care of her family. Diaz then said that it's how things are going to be moving forward.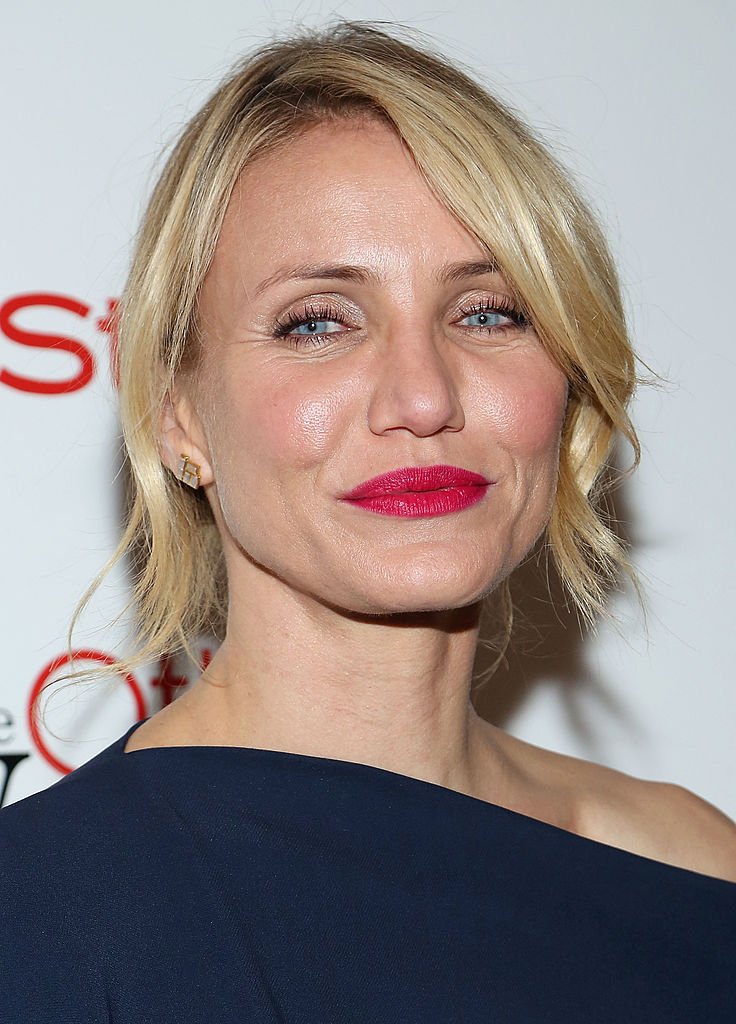 "That is pretty much it right now; Avaline is the only day-to-day work that I am doing other than being a wife and being a mother, which is the most fulfilling thing," she said. Diaz added that somehow, she had been waiting to become a mom.
"I could do all that other stuff and didn't have any distractions," she revealed. When it comes to the possibility of returning to Hollywood, she said that currently, she has no intentions of making a movie but did not rule out the possibility.
"I am never going to say never about anything in life; I'm not that person. So, will I ever make a movie again? I'm not looking to but will I? Maybe, never say never," she emphasized.
Diaz explained that she could not imagine being a mom right now, with her child at a year old, then having to be on a movie set that takes 14 to 16 hours of her day. "I could not have been the mom that I am now if I had chosen to do that or any other time of my life, she said.
The 48-year-old added that she empathizes with the moms out there who must work and spend less time with their kids. "I feel so blessed to be here now with my child. It is such a blessing, it is completely privileged, and I'm just really, really grateful," she ended off.
Diaz and her husband, Benj Madden, welcomed their daughter Raddix Madden in 2019. The couple announced their first child's birth back in January 2020.
After the baby's arrival, the pair reportedly took to Instagram to express how delighted they are to have her. They shared that she has captured their hearts and has completed their family.
Diaz had her baby at the age of 47. When her new baby's news broke out, many people were reportedly curious about how she conceived, judging by her age.
One social media follower reportedly wrote that "The Mask" actress did not disclose if she conceived naturally, had a surrogacy, adoption, or had an egg donation. Regardless of all the curiosity, Diaz never revealed how.
The same year she welcomed her child, she reportedly revealed that she found peace in her soul after walking away from her career. At the time, she said that she wanted different things out of her life.
Diaz shared that she had put in much effort for a very long time, working and making films. According to CNN, her 20-year career's last movie came in the 2014 adaptation of "Annie."
She gave it all up and is now a full-time family woman and a wife to Madden. Before Diaz met her spouse, she dated quite a few A-listers over the years. The pair met in May 2014 through the Good Charlotte rocker's sister-in-law, Nicole Richie.
After seven months of dating, they got engaged that December. Speaking about their union, Diaz reportedly said that one must find someone in the same place that they are.
The duo tied the knot in January 2015 in an intimate ceremony held at her Beverly Hills home. The following year in April, she reportedly said that they had an instant connection.