Fire Breaks Out at Hilton Garden Inn Hotel in Texas after Sprinklers Failed Due to Frozen Pipes
A massive fire recently broke out at the Hilton Garden Inn hotel in Killeen, Texas, putting in danger the lives of dozens of guests that were booked there at the time.
The incident took place on Friday night, and when the Killeen Fire Department arrived at the scene they found "fire coming from the roof above the fourth floor of the four-story hotel."
The Killeen Police Department was quick to urge everyone to stay clear of the area while the fire was active. A total of seven agencies responded to the fire alert and managed to control it shortly past midnight.
#BREAKING: The Hilton Garden Inn on O W Curry Drive in Killeen is on fire. Authorities are on scene. pic.twitter.com/GJNJPLz1Jj

— 25NewsKXXV (@25NewsKXXV) February 20, 2021
SPRINKLERS DIDN'T GO OFF
According to the fire department, the firefighters' efforts were hindered by the Hilton Garden Inn's automatic sprinkler system, which didn't activate due to frozen pipes.
It has been reported that, at the time, the hotel was operating at full capacity and all 102 rooms were being used. Thanks to the firefighters, the guests were safely evacuated.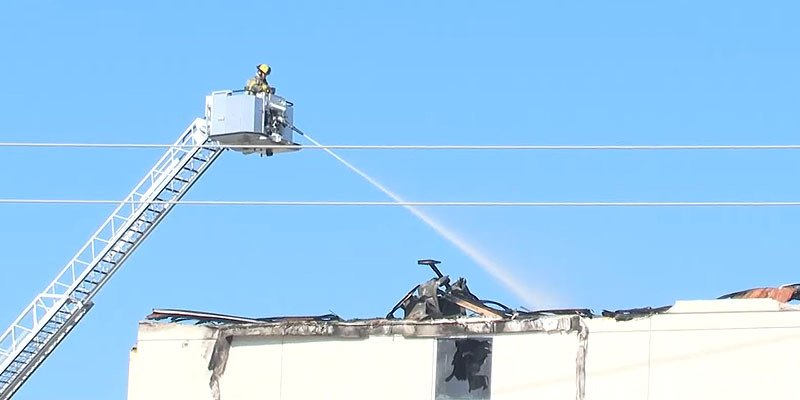 Some of the people staying at the hotel were transported to the Skyline Baptist Church following the fire. No serious injuries have been reported but one occupant had to receive treatment for a minor injury.
The top floor of the hotel was totally engulfed and destroyed by the flames,
A TERRIFIED FAMILY
It was a very scary moment for several hotel guests, especially James and Janet Culvers, an elderly couple who was forced to move into the Hilton Garden Inn after their home was flooded.
According to Janet, they learned about the fire through a 911 call, during which the operator informed her that the building was on fire and they had to leave immediately.
With the help of the Killeen firefighters and a few guests, the Culvers managed to evacuate the building along with their son Stephen and daughter Debbie. Stephen recalled:
"At first, when I heard fire I thought we'd see some smoke and a few flames. I was astounded when I saw how tall that fireball was on that roof."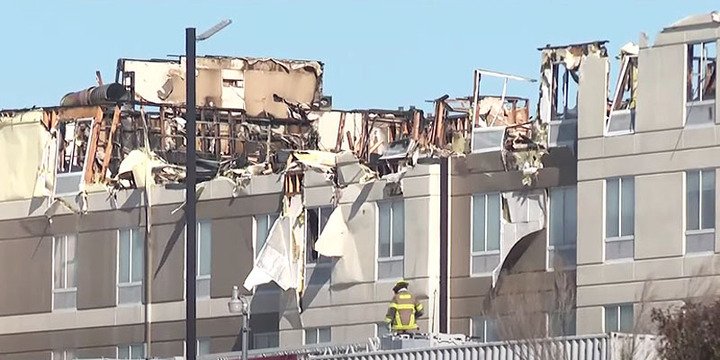 The top floor of the hotel was totally engulfed and destroyed by the flames and the family is currently staying at a friend's house. Despite losing a couple of personal items, they say they are happy to be alive.