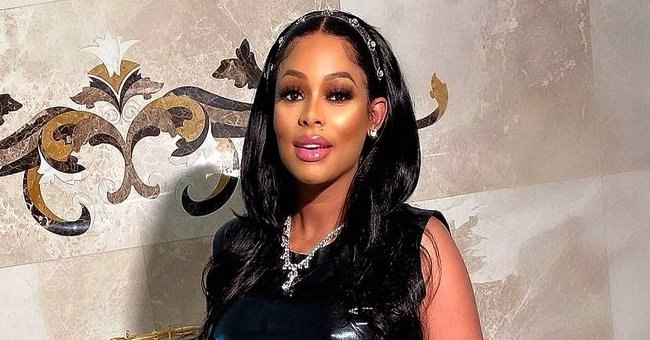 Instagram/keyshiakaoir
Check Out Keyshia Ka'oir's Post-baby Body in a Figure-Hugging Pink Latex Dress (Photos)
Keyshia Ka'oir set some major body goals after sharing this post-baby photo of herself clad in a faux leather mini dress with a plunging neckline and icy jewelry. She has the tiniest waist!
Keyshia Ka'oir is back to her fit self after welcoming a baby no more than four months ago. In fact, the beauty mogul looks fitter than ever with the tiniest waist.
Ka'oir wowed her Instagram fans with a photo of herself donning a shiny pink faux leather mini dress with a neckline that left little to the imagination.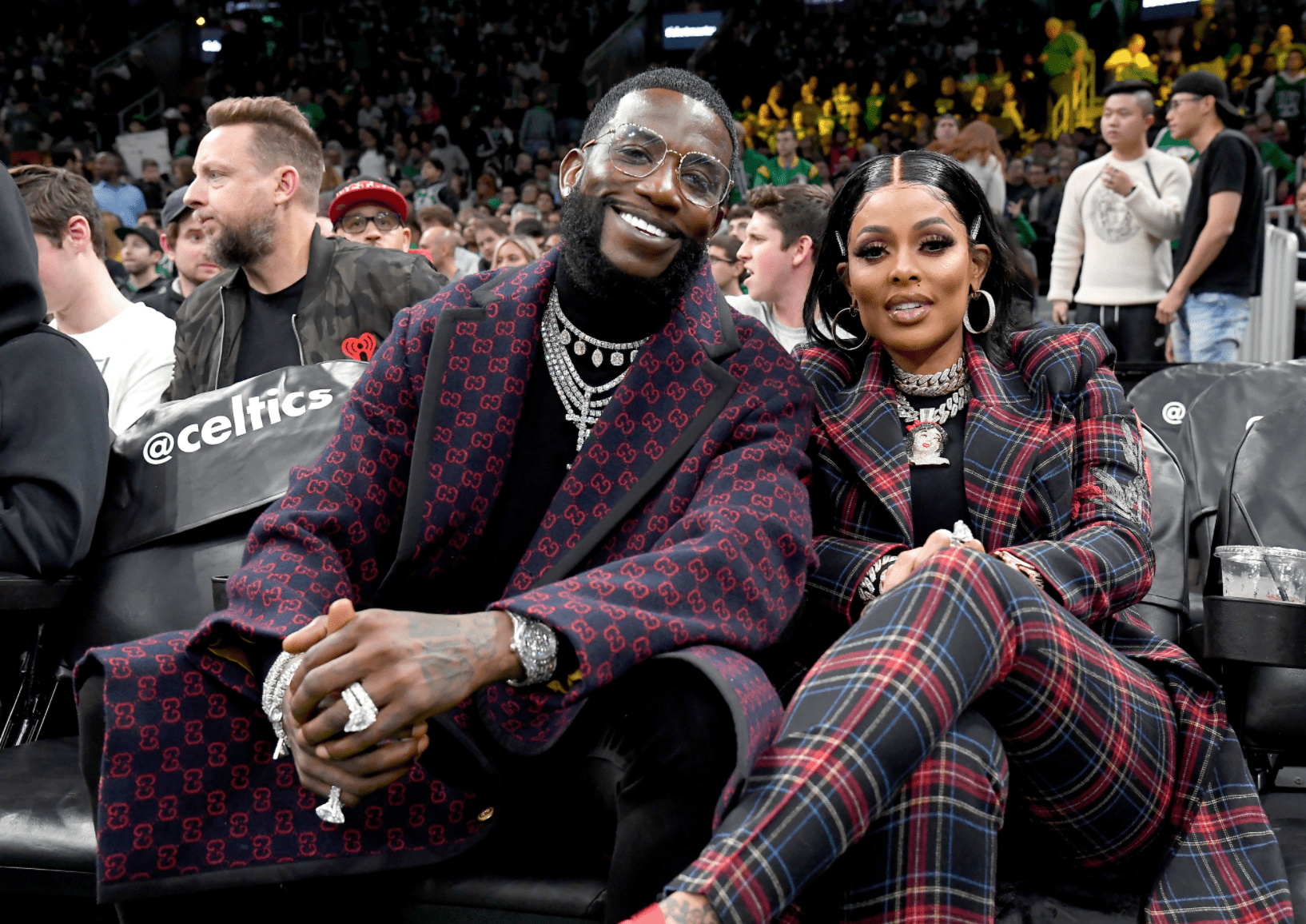 Gucci Mane and Keyshia Ka'oir at the game between the Boston Celtics and the Brooklyn Nets on November 27, 2019. | Source: Getty Images
The 36-year-old posed ever so sultrily against a wall-papered background. She wore a pink mini beanie atop her glossy hair styled to make her look like a retro diva.
Ka'oir kept her makeup heavy like usual. From the heavily done eye makeup to her glossy full lips, everything was color coordinated to match her outfit.
Ka'oir leaves no stones unturned when it comes to accessorizing. As usual, she flaunted layers of diamond necklaces and bracelets. She also showed off her diamond-encrusted watch gifted by her husband, Gucci Mane.
In 2019, she left her fans floored with her 18-inch waist.
The Jamaican-American beauty sure loves her lavish hauls. Topping off the luxurious look, she carried a pink Hermès Birkin and wore heels with crystals.
Fans' oohs and aahs flooded the comments section. They could not stop talking about how Ka'oir looked fitter than ever even though she gave birth just a few months ago.
Ka'oir and Mane welcomed their first child — a baby boy named Ice Davis — on December 23, 2020. Mane announced the news on her Instagram with a photo from Ka'oir's maternity shoot.
The couple has had some prior experience with parenting. Mane has an older son Keitheon who he shares with his ex Sheena Evans and Ka'oir has two daughters and a son from a previous relationship.
Ka'oir may be a mother-of-four, but she has always maintained her stunning physique. In 2019, she left her fans floored with her 18-inch waist after making some healthy choices.
Ka'oir, who is genetically gifted, swears by using her line of fitness clothing and waist trainers and a healthy diet combined with exercise to get slimmer curves.
Please fill in your e-mail so we can share with you our top stories!