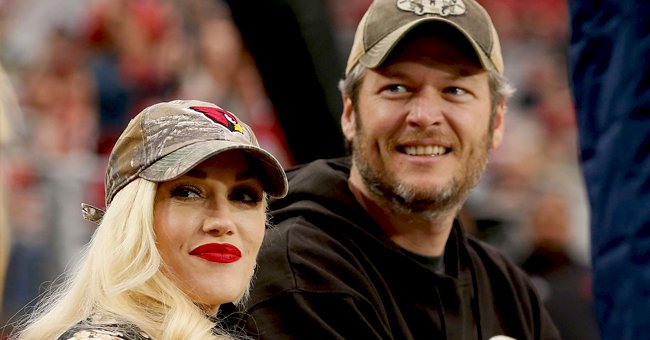 Getty Images
Blake Shelton Shares Hilarious Take on His Promise to Lose Weight before the Wedding with Gwen Stefani
Country superstar Blake Shelton jokingly shared his plans to lose weight before walking down the aisle with Gwen Stefani. Shelton revealed that he does not want to disappoint family and friends.
Blake Shelton revealed that he plans to lose weight before the wedding with Gwen Stefani but shared that he does not have to lose it now because they do not have a wedding date yet. Shelton recently appeared on "The Late Show with Stephen Colbert."
According to Shelton, he felt obligated to reveal that he will lose weight when he went on his friend's podcast. Shelton shared that fellow country music star Luke Bryan asked him if he would lose weight for the wedding.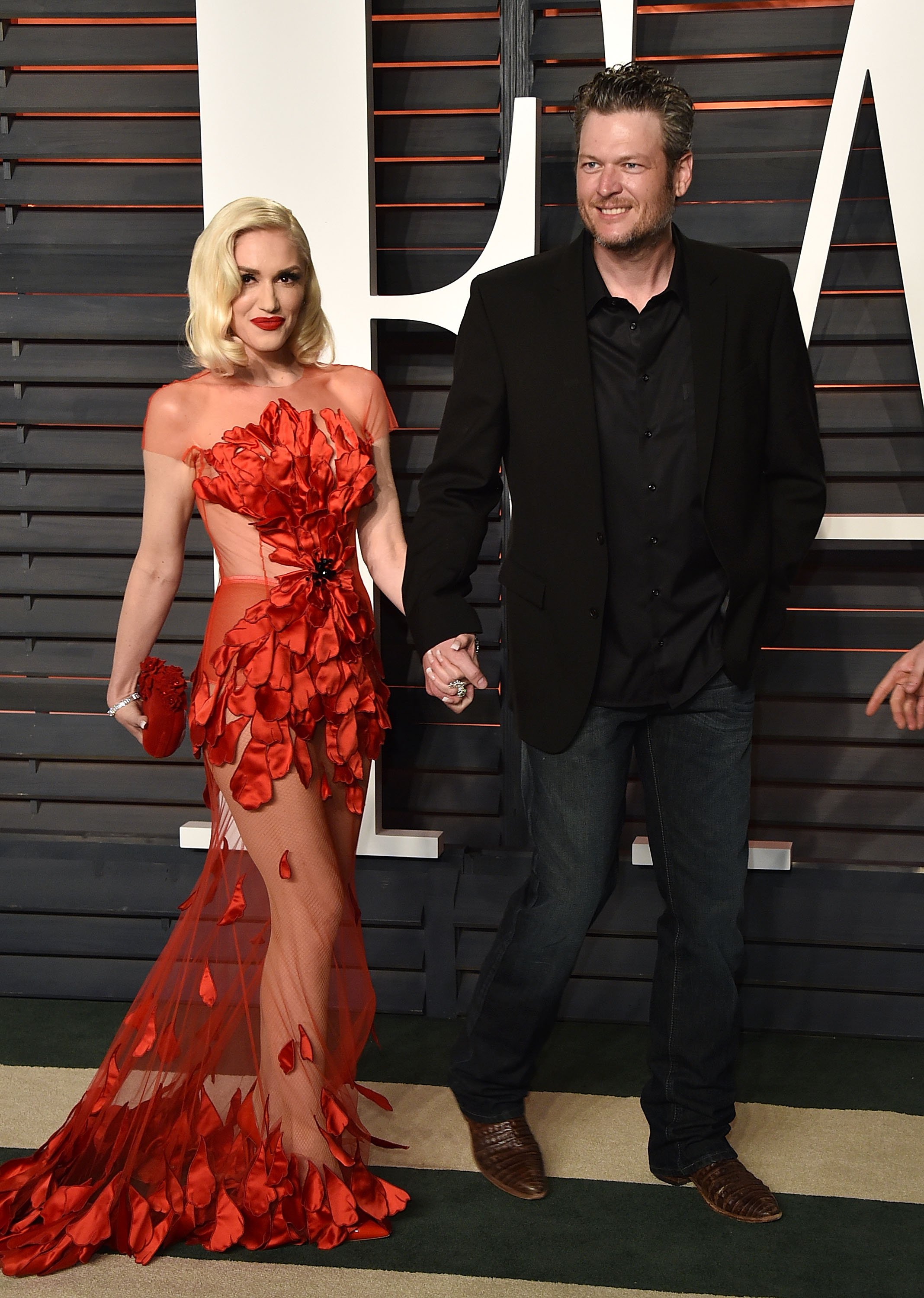 Gwen Stefani and Blake Shelton arrive at the 2016 Vanity Fair Oscar Party at Wallis Annenberg Center for the Performing Arts on February 28, 2016 in Beverly Hills, California | Photo: Getty Images
On his recent appearance on the TV show, Colbert asked him if he has prepared anything and picked up colors yet. "I have a friend of mine whose name is Luke Bryan, and he asked me if I was going to lose some weight for the wedding, and I said, 'Of course I am.'
The 44-year-old then continued to explain, "I feel like you say something like on a public forum that you feel obligated to make sure that it's done, so it's out there now," Shelton shared he does not want to let his loved ones down.
"I don't want to disappoint my friends and family; they've heard me say this in an interview, and they see me on your show right now that I am going to lose weight for the wedding," he said. Shelton then jokingly turned to say it does not have to happen now.
"But we don't know when that is going to be, so why should I start? We do not have a wedding date, so why would I start trying to lose weight already?" he said with a grin.
According to Taste of Country, Shelton would like to lose 20 pounds before saying "I do" to his wife-to-be. His dear friend Bryan reportedly asked him how likely it is for him to achieve the weight goal before his wedding.
"I feel like if I say 10, I have to do it. So 10. It's out there now. I can't let people down," he replied to Bryan. Shelton hilariously shared he has even readjusted all the mirrors in his home because he can't bear to look at himself in the mirror.
According to Entertainment Tonight, last year in September, the Oklahoma native reportedly revealed that he gained 117 pounds during the quarantine. Shelton also divulged that his fiancée dyed his hair while quarantining with her.
Though he did not mind the new hairdo, which he thought would make him feel younger, Shelton expressed that he still felt fat and would like to lose weight. Shelton and Stefani, 50, spent seven months at his Oklahoma home.
The pair announced their engagement at the end of October last year. In December, Stefani reportedly disclosed that they did not have any other concrete plans for their wedding amid the ongoing pandemic.
At the time, she reportedly revealed that their decision would be based on how things look months ahead before deciding details on their nuptials. The song-writer shared that she desperately wants her parents to be there above else.
Please fill in your e-mail so we can share with you our top stories!