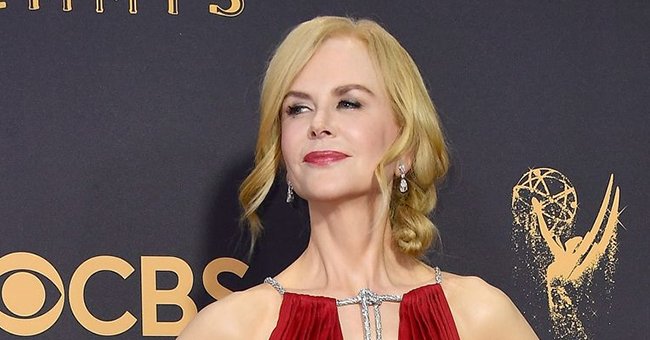 Getty Images
Nicole Kidman Looks Ageless in a Bathrobe Posing on a Couch with Her Rescued Cat Louis
Actress and producer Nicole Kidman is many things, but being a dog and cat mom is certainly one of her most adorable feats yet. Take a look at her Instagram posts for National Love Your Pet Day.
Actress Nicole Kidman has always been an ethereal beauty worthy of praise. She recently took the time to grace her fans with a glimpse of that notoriously breathtaking beauty in a recent Instagram post. She wrote:
"Because they haven't had much air time ? #NationalLoveYourPetDay."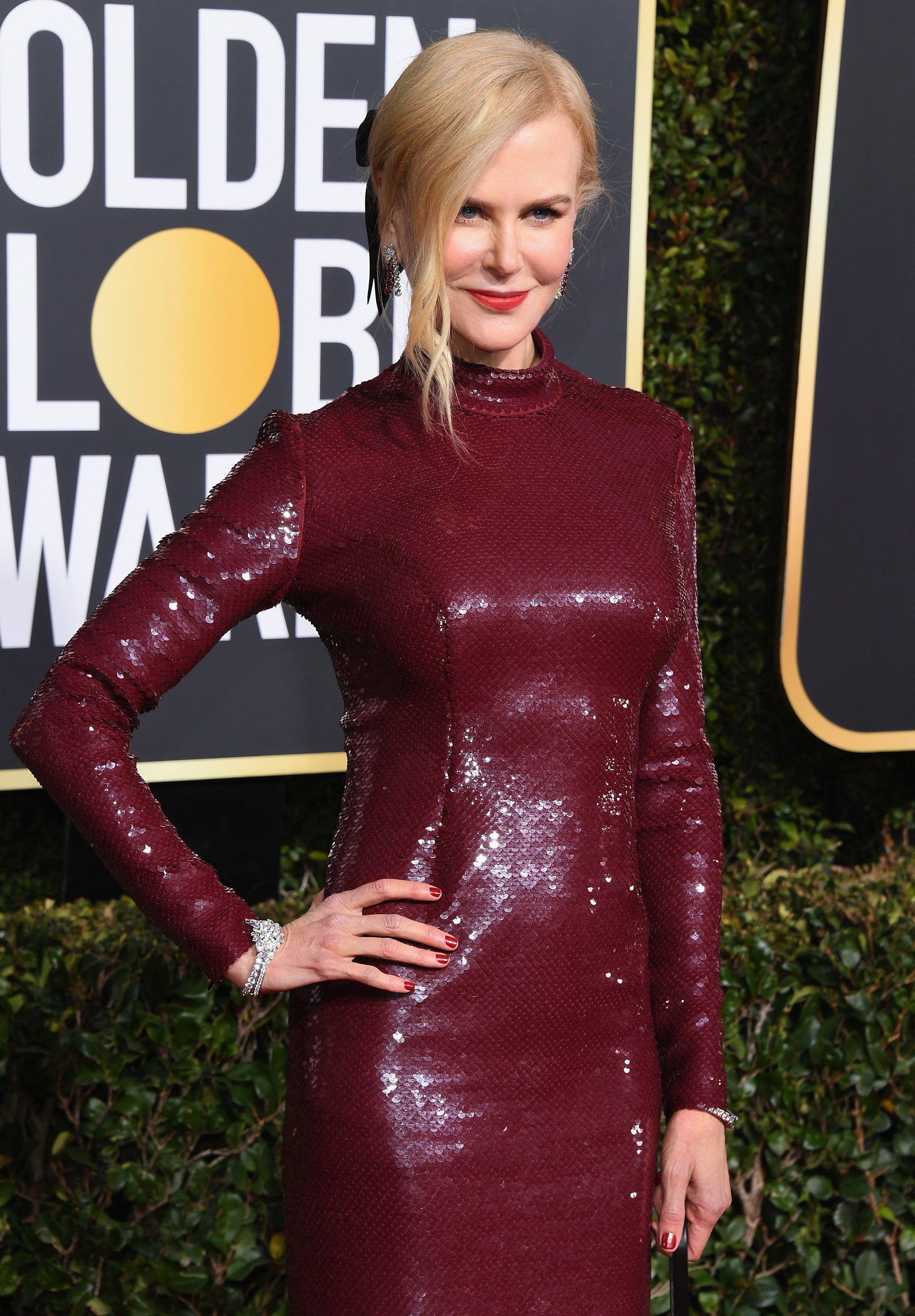 Nicole Kidman attends the 76th Annual Golden Globe Awards at The Beverly Hilton Hotel on January 6, 2019 in Beverly Hills, California | Photo: Getty Images
Although Kidman's post was dedicated to celebrating her pets, fans were delighted to see her as well. The first of four snaps posted featured the gorgeous actress cuddling her beautiful black-and-white rescue cat, Louis, as she rocked a fluffy pink robe.
The next photos that followed featured her two other cats, gorgeous ginger aptly named Ginger and a mesmerizing pure white cat aptly named Snow.
Kidman's only puppy, a precious poodle named Jules, also joined in for the Love Your Pet Day photos. The actress's fans and followers were beyond thrilled to see the beautiful cat/dog mom's heartwarming snaps and her adorable furry little ones.
Interestingly, Kidman has many other unconventional pets apart from Louis, Ginger, Snow, and Jules!
Being a self-proclaimed cat and dog mom, Kidman is never one to stop gushing over her sweet and adorable fur babies. In fact, fans have come to know all four of them very closely through her social media updates.
The black and white gentleman named Louis is the newest of the bunch, as the actress adopted him during quarantine in September. The stunning rescue was introduced to her fans in an Instagram post in which she announced:
"Meet the newest member of our fur-family, Louis! ❤️ #rescuecat ?"
The beautiful snap of the precious kitty was all fans needed to fall in love with the four-legged feline stunner, and today, he has integrated very well, becoming popular with her fans.
Before Louis came, Kidman extended her title from just being a cat lady to being a dog mom as well! Jules, her first-ever pet dog, came in July 2019, and as expected, she introduced him on Instagram.
Interestingly, Kidman has many other unconventional pets apart from Louis, Ginger, Snow, and Jules! She once revealed that she is the proud owner of alpacas and fish, all of whom she loves very much.
Fans have been getting several posts from Kidman as the world continues to carry on with social distancing and quarantining, and if there is anything they all agree on, the 53-year-old always looks glamorous.
The actress is reportedly living in her gorgeous Australian farmhouse with her husband of almost 15 years, singer-songwriter Keith Urban, and their two daughters, Sunday and Faith. This just might be the most beautiful blended family yet!
Please fill in your e-mail so we can share with you our top stories!