Brooke Shields Slowly Learns to Walk Again after Breaking Her Femur — See Video of Her Recovery
Brooke Shields slowly learns to walk again after breaking her femur in a video she shared on Instagram.
Brooke Shields revealed this week that she is in recovery after suffering a major injury. The "Blue Lagoon" actress shared a video of herself learning to walk. 
Shields is seen in a hospital gown in the video, slowly making her way down a hallway on metal crutches. She is currently recovering from a broken femur.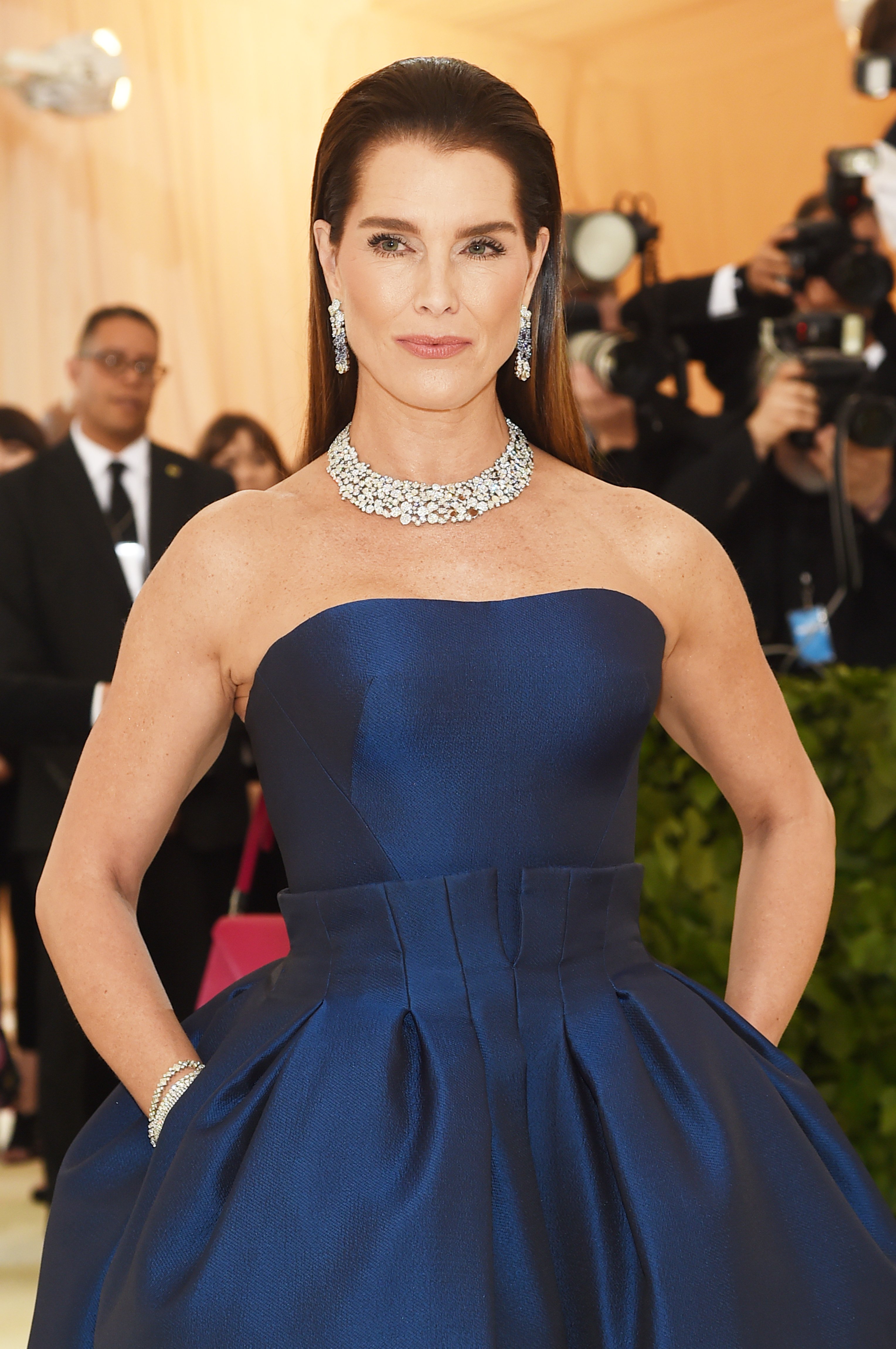 In the video, Shields can be heard explaining that the goal is to get her knee to bend a little more each time so that her foot can clear the floor without dragging it on the ground. 
Shields slowly makes her way with help from a doctor and crutches. She shared the news of injury in the caption of the video as she wrote:
"Broke my femur. Beginning to mend. No matter what your challenge is, make a positive choice, for yourself, to move forward. #BeginningisNow"
Fans and her celebrity friends wished Shields a speedy recovery. Actress Glenn Close commented that courage was in her blood and sent the injured Shields love. 
Shields' model friend, Helena Christensen, wrote that she was happy she had got to see her and shared that she looked beautiful and well when she visited. 
Shields is well known for her role in "The Blue Lagoon," which she starred in at only 14 years old.
Her injury came after she recently started sharing posts about her workout routine during the COVID-19 pandemic. She described it as a rehab approach. 
The model shared that she deals with knee problems as she had to have knee surgery, and so she takes a rehab approach when it comes to her exercise routine. She shared:
"My approach to working out comes from more of a rehab approach because I had a partial knee replacement."
Hopefully, after physical therapy and when she is fully recovered, Shields will return to posting her workout routine videos. She posted a few videos in which she showed different exercises. 
Shields is well known for her role in "The Blue Lagoon," which she starred in at only 14 years old. The movie was made almost 40 years ago, but it still makes audiences jaw drop. 
The 1980's movie was based on the first book in the Henry De Vere Stacpoole's series. The movie's sequel, "Return to the Blue Lagoon," was released in 1992. 
A fun fact from production was that Shields' age actually became an issue as there were a few topless scenes. The costume department actually glues her wig onto her body to prevent inappropriate views.