Fans Praise Halle Berry for Showing Her Long Legs in Chic Heels & Purple Blouse — See Comments
Iconic actress Halle Berry sends her Instagram followers into a frenzy after showing off her stunning long legs in chic silver heels and purple blouse.
Over the years, veteran actress Halle Berry, 54, has received acclaim for her acting skill and incredible beauty. Despite her age, she still manages to turn heads with every new post.
The model turned actress recently got her fans talking when she showed off her toned legs in chic silver heels and a long-sleeved purple and black blouse.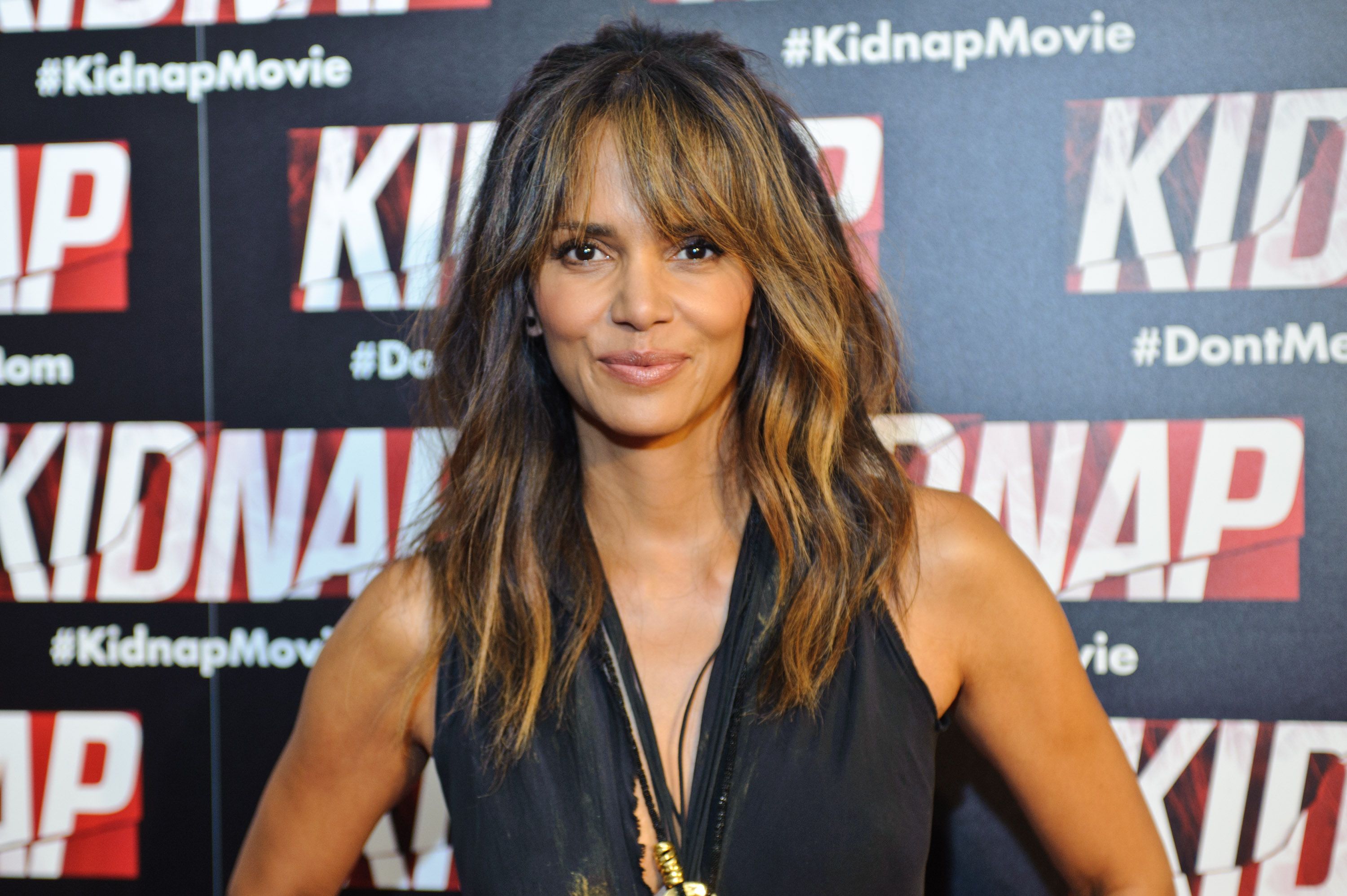 In the picture, Berry can be seen striding through a wild garden, and she elegantly turns back to look at the camera while flashing a beautiful smile.
Even though her golden brown bangs almost cover berry's eyes, her face is still beautiful to behold. Her fans immediately flooded her comments section praising her lovely legs. One commenter wrote:
"It's the legs for me!!!! SLAY QUEEN."

The picture captured several beautiful things, including the scenic garden. However, Berry's fans could hardly notice any of it as they remained firmly focused on her long legs.
At 54, Berry has such a fantastic body that women half her age would readily break their band to possess. And she regularly flaunts her audacious curves on her Instagram page, much to her fans' delight.
Despite her long history of failed marriages and troubled personal life, Berry seems to be bursting with positivity

The "Die Another Day" star is also transparent about her fitness regimen. In fact, Berry dedicates Fridays to sharing the rigorous workout routines she does with trainer Peter Lee Thomas on her Instagram. 
During a 2020 interview with Women's Health, Berry gave more details about her fitness routine. She stated that she does yoga, sprint, stretches, uses resistance bands and also involves herself in martial arts.
Despite being a mother of two beautiful children, son Maceo Robert, 7, and daughter Nahla Ariela, 12, Berry has impressively managed to keep a healthy work-life balance that does not interfere with her fitness routines. 
While it has not been an easy task to manage all the different parts of her life, Berry maintains she has achieved positive results through sheer determination. 
Another vital aspect of the 54-year-old actress's life is her relationship with her current boyfriend, singer Van Hunt. Since making her relationship Instagram official in September, the lovebirds have been nearly inseparable. 
Despite her long history of failed marriages and troubled personal life, Berry seems to be bursting with positivity with her new romance, and her fans are loving every bit of her new shine.