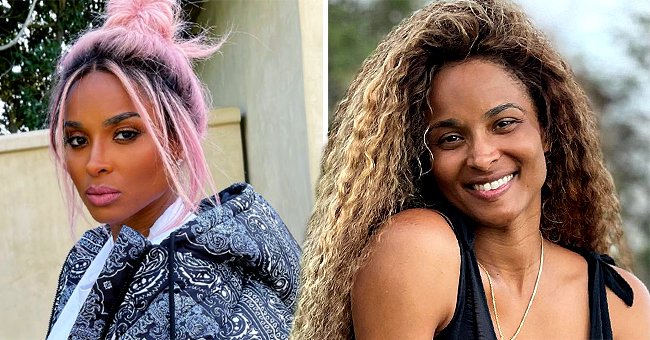 instagram.com/ciara
Ciara Looks Stylish Posing in a Video Wearing an Oversized Printed Jacket & Faux Leather Pants

Singer and fashionista Ciara recently took to her Instagram account where she posted a short clip of herself posing in an oversized printed jacket and faux leather pants.
Ciara looked on-point as she gave the video camera a few poses, flaunting her stylish outfit. The singer wore gorgeous faux leather pants paired with a large yet complimenting printed jacket.
Ciara sported some mad-model eye looks as she kept her blinkers on the camera. She did this as she turned in all directions, flaunting her incredible taste in fashion, complete with a white shirt.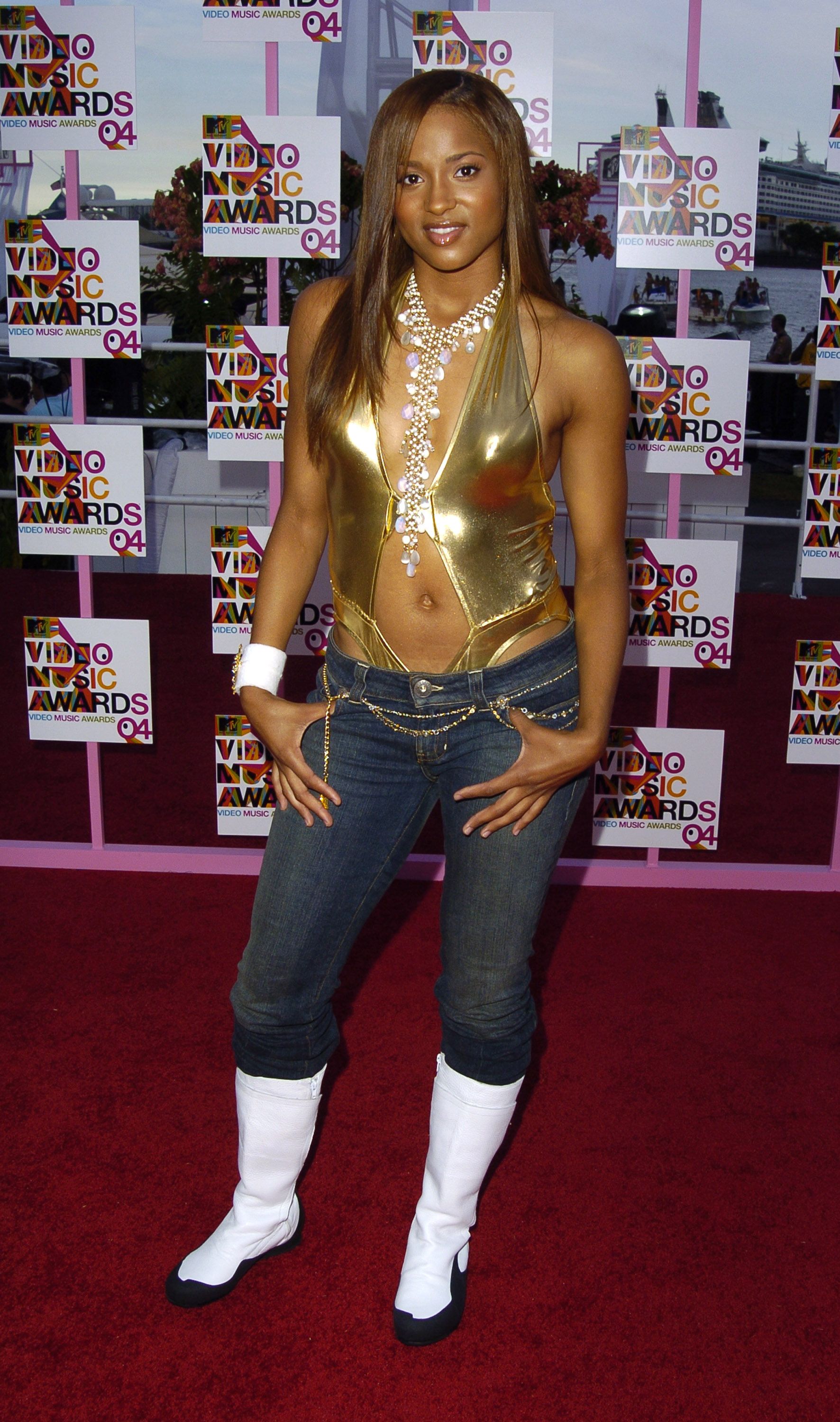 Singer Ciara attending the 2004 MTV Video Music Awards in Florida. | Photo: Getty Images
THOSE BROWS THOUGH
Showing off her outfit, the singer's makeup was on fleek, highlighting her gorgeous dark brown eyes and brows. One commentator out of the many really took notice of her beautiful eyebrows, writing:
"Can we get a brow product tutorial?...Like...what do you use? ?
Not surprisingly, the video reached almost 300,000 views. Most of the remarks were simply emojis with hearts and fire running into the already filled-to-the-brim comment section.
THAT HAIR THOUGH
Besides the emojis, most of the followers' comments were complimenting Ciara's hair and for good reason. The singer's elegant light pink hair blew in the wind with tasteful dark roots to match.
Ciara's first source of inspiration was the R&B group Destiny's Child.
In fact, Ciara is pretty well-known for her ever-changing and lovely hairstyles and colors. In 2019, during the ACE awards, the singer sported a beautiful pixie cut while dying her hair a glorious ice blue in 2020.
There is no doubt that Ciara has a great face and body. Although she has to work for it, and speaking about how she took on the challenge of getting her body back into shape after giving birth, she said:
"I'm really enjoying my curves. I think my goal may change this go-around versus what I use to want my goal to be. I may want to hold on to five more pounds than I normally would.
Ciara said this after giving birth to her third child. Not many could achieve the figure she has after having given birth so many times but stars have a way of surpassing our expectations.
Just a few months after giving birth to her third child, Ciara truly proved she was able to bounce back via an Instagram post. In this share, the singer and model looks absolutely stunning while sunbathing in a black swimsuit.
The singer also wore complimentary jewelry such as a golden bangle and a bunch of refined necklaces, one with the word 'love' on it. She smiled brightly at the camera with the sun glowing against her skin.
So how did this singer's musical career originally begin? Well, Ciara's first source of inspiration was the R&B group Destiny's Child. After watching them on TV, she knew for sure she wanted to pursue music.
Ciara was originally in an all-girl singing group named Hearsay. However, she eventually branched out on her own and slowly but surely became the wonderful superstar we all know and love today.
Please fill in your e-mail so we can share with you our top stories!