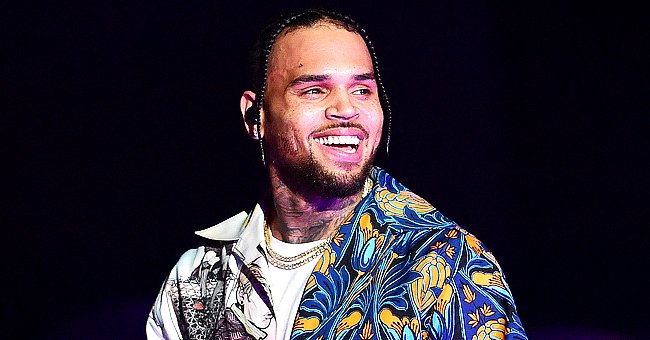 Getty Images
Chris Brown's Daughter Royalty Looks like a Princess as She Dons a Crown & Beautiful Blue Dress
Chris Brown's daughter Royalty Brown is once again living up to her name as she poses in a silver crown and couture-designed dress on her Instagram earlier this week.
Six-year-old Royalty Brown is stunning as she models a Love Baby J couture dress in a picture posted on her Instagram. The trendy tot is joyful in the image as she was snapped mid-laugh.
The top of the dress is white with little bead detail, and the bottom flares out with bunches of baby blue tulle. Little curls hang down on Royalty's neck, but the majority of her hair is pinned up.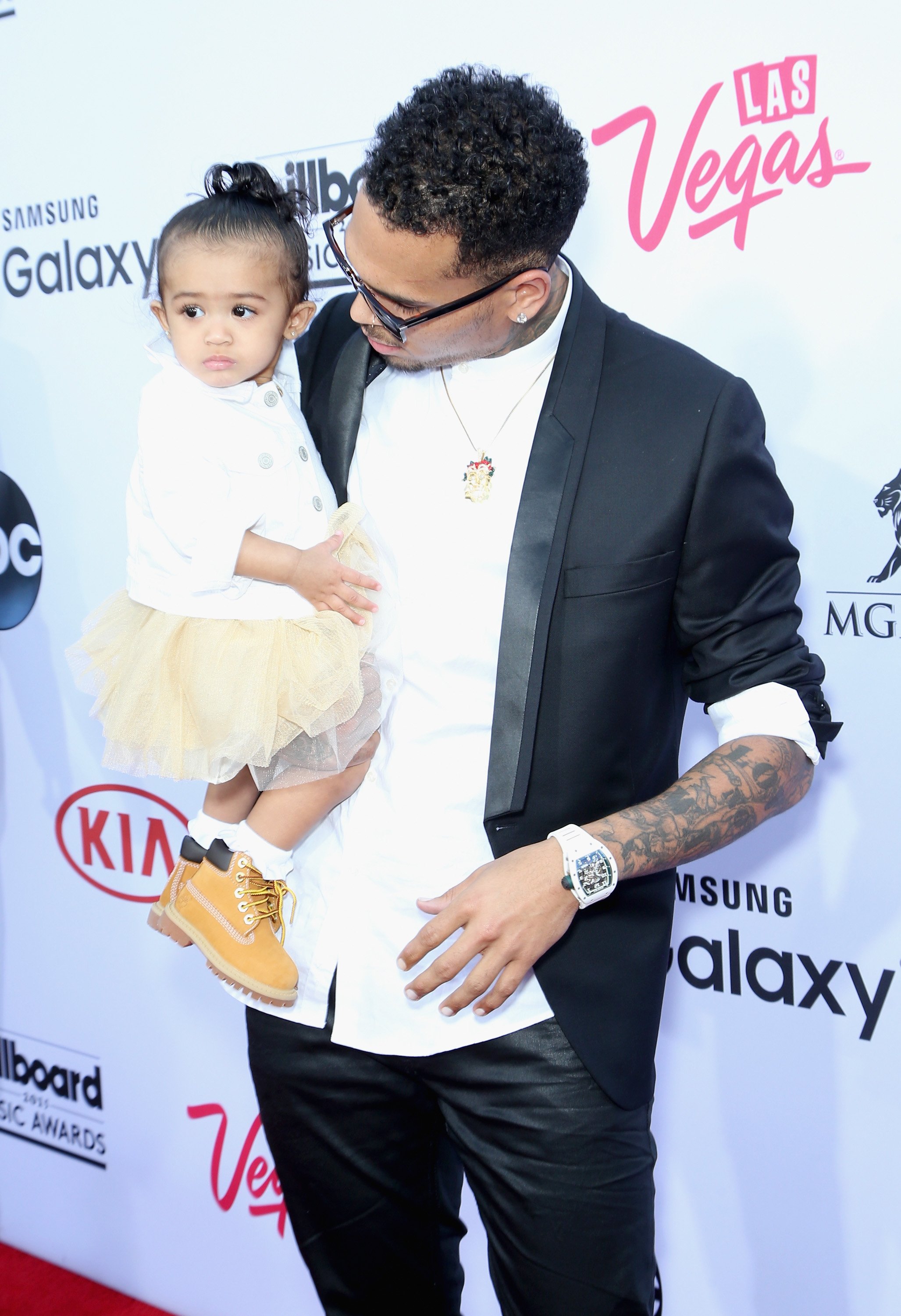 Chris Brown and his daughter Royalty at the 2015 Billboard Music Awards in Las Vegas, Nevada | Source: Getty Images
The stunning little girl poses with one hand clasping her other arm and giggling gleefully. The crown perched in front of her little bun reminds her fans that she is indeed a princess.
Royalty shared her picture with her one million followers, and it garnered a whopping 60 thousand likes. The page is run by her mother, Nia Guzman, who wrote in the caption:
"Definition of #Happy!"
Royalty is growing up quickly and is a prominent feature on her mother's account with sister Sinatra L.A. and grandma Joyce Hawkins. All three recently shared a snapshot together.
Last year, Royalty and her grandmothers joined for brunch shenanigans and were photographed drinking orange juice out of champagne flutes. RoRo looked incredibly mature.
In 2018, Guzman requested that her ex backpay the money that he owes on child support for Royalty.
But if the swimming pool drinks weren't enough indication that Royalty is already leading a glamorous life, her TikTok videos might be further evidence that she is famous and talented.
The kid recently wowed her fans with the fact that she can also sing just like her father, Chris Brown, in addition to her epic dance skills. Royalty listens to an R&B song and then sings aloud in the video. In another TikTok dance, a fan said:
"Most definitely Chris' daughter."
In 2018, Guzman requested that her ex backpay the money that he owes on child support for Royalty. She wanted $18,336 per month and the $190,000 he owed.
Brown initially paid $2,500 per month for child support, but the amount was doubled to $5,000. They had initially asked for the additional funds in 2017, which is why he was in debt.
The "With You" singer first argued that it would not be beneficial for his daughter (who was four at the time) to be spoiled and get everything that she wanted and therefore rejected the increment.
In 2019, Guzman clarified that Brown was not behind on payments and asked to stop bashing him. Since then, he has offered to pay $9,813 a month for Royalty.
Please fill in your e-mail so we can share with you our top stories!