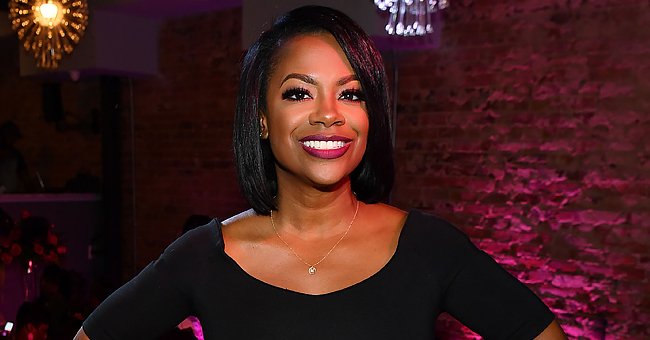 Getty Images
RHOA's Kandi Burruss Shows Cleavage & Long Leg in a Plunging Pink Dress with a Thing-High Slit
"The Real Housewives of Atlanta" star Kandi Burruss looked like the stuff of dreams in a curve-hugging pink gown with a plunging neckline. Fans are in awe of her beauty!
Lately, Kandi Burruss has been taking her style game to a whole new level. The 44-year-old wowed her Instagram fans with yet another photo of herself rocking an enviable ensemble.
The "The Real Housewives of Atlanta" star donned a revealing pink gown that was a perfect blend of sultry and classy. The full sleeve number with slightly puffed shoulders had a major slit.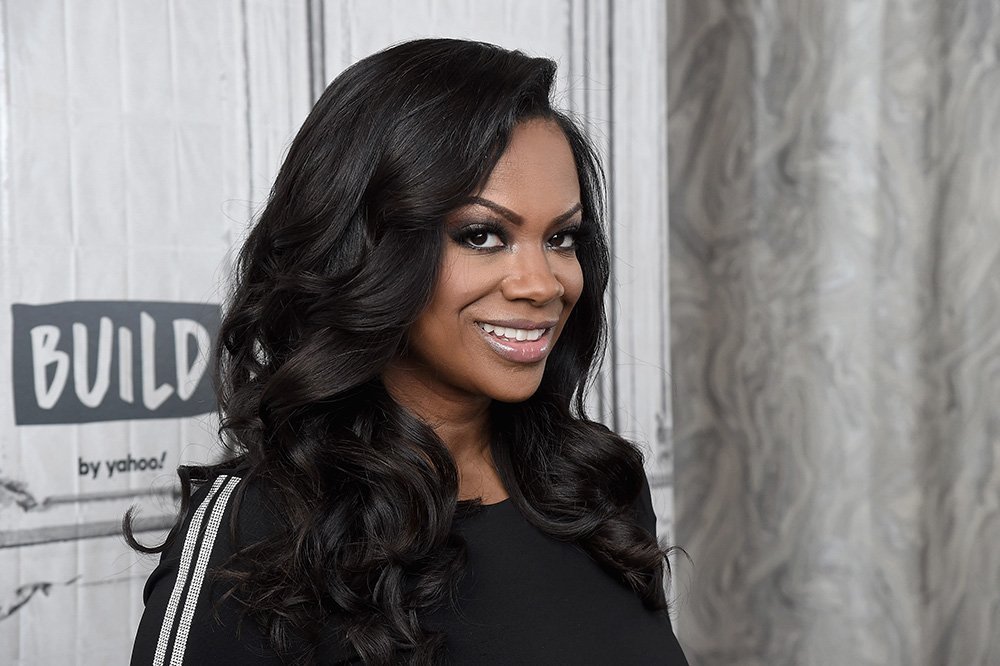 Kandi Burruss visits the Build Series to discuss "The Real Housewives of Atlanta" at Build Studio on January 13, 2020 in New York City. | Source: Getty Images.
Burruss took advantage of that and flaunted her toned legs. The plunging neckline allowed her to leave little to the imagination as she placed her hand on her tiny waist to pose amid the beautiful backdrop.
Burruss's long tresses with voluminous waves cascaded down towards her hips. Her makeup was on the heavier side with bold shades of pink, but she carried it pretty well.
Burruss' fans were floored to see her in the stunning avatar. "Nice color on you... melanin popping girl," one netizen gushed. "Definitely ain't nobody, auntie," another one joked.
Burruss broke down in tears as she told the other ladies how she missed her daughter Blaze...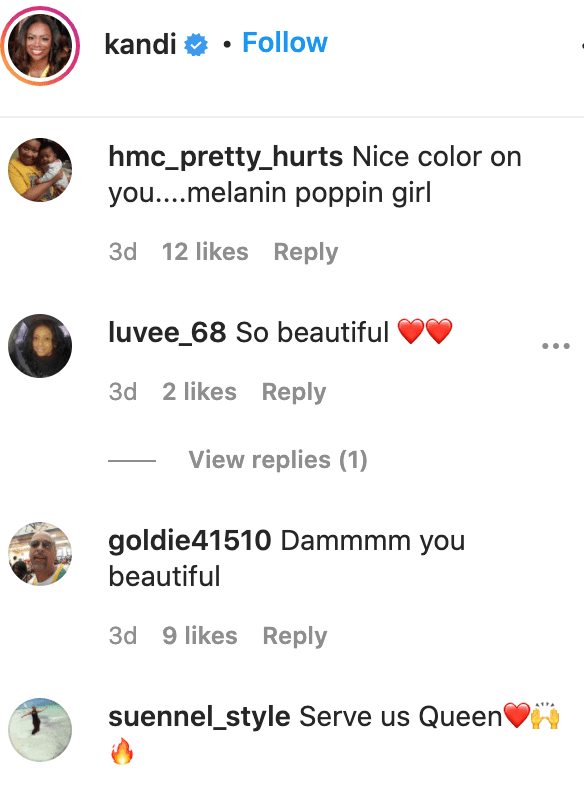 Fans' comments on Kandi Burruss' photo. | Source: Instagram/kandi
Burruss teased the latest episode of her show in the caption. Fans love every minute of the newest "RHOA" season with all the new drama unfolding with every episode.
During the Valentine's Day episode, Burruss was not pleased with her fellow housewife Kenya Moore, who brought her daughter along during their trip but did not give the others the same courtesy.
Burruss broke down in tears as she told the other ladies how she missed her daughter Blaze, who is even younger than Moore's daughter, so it did not make sense for Moore to not tell anyone about her decision.
Moore eventually apologized to everyone following an argument with a new housewife, Drew Sidora. The 50-year-old said she was sorry for not giving her castmates the same courtesy and not communicating with them.
Following the episode, Burruss appeared in a segment called "What Makes You Feel Crabby Cakes" with Andy Cohen, where she talked about what annoys her the most about her co-stars.
Burruss revealed she hated when Moore called her outside of the show about not having her back on-screen, an incident she found the most annoying.
Please fill in your e-mail so we can share with you our top stories!