'The Masked Singer' Winner Kandi Burruss Shows Legs & Cleavage in a Blue Dress with High Slits
 'The Masked Singer' victor Kandi Burruss bestowed fans with the privilege of seeing her sensuous legs and some cleavage in a revealing high-slitted dress in an Instagram post yesterday.
Kandi Burruss looked absolutely ravishing in a figure-hugging, shimmering blue dress to celebrate the inauguration of now-president Joe Biden and vice-president Kamala Harris.
Burruss's designer dress was created by the Australian brand Bronx and Banco, and Will Sterling was the photographer behind her stunning pictures in the Instagram post.
The combination of the color and the style of the dress left a considerable impression on followers. The deeply-plunging neckline, beautiful bell-sleeves, and the two severe slits in the skirt made it a striking and appropriate outfit. 
Burruss shared three pictures of the dress. The second image showed how low-cut the front part of the dress was and highlighted the star's hourglass figure. Burruss captioned the post:
"Looking forward to what the future holds!"
Last year Burruss floored fans by becoming the first woman to win "The Masked Singer" and earned the Golden Mask Trophy in season 3. Burruss's identity during the show was enigmatically known as Night Angel. 
The singer and songwriter expressed surprise at beating the other contestants as the criticism she experienced while on the show left her feeling quite discouraged. 
[Burruss] recently had a meaningful conversation with her children about police brutality following the murder of George Flloyd last year.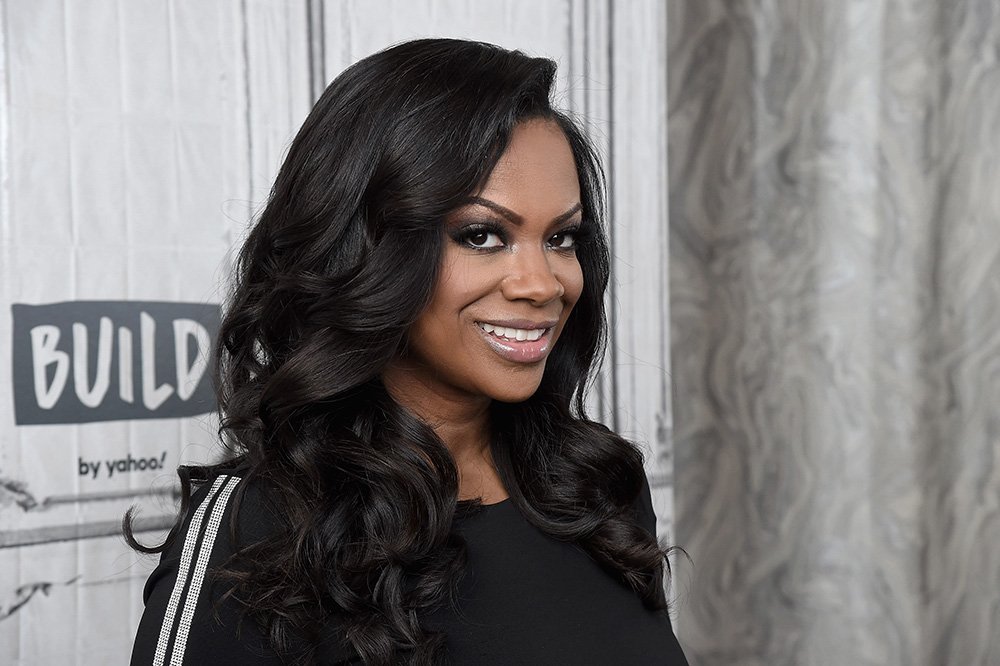 Burruss was also quite shocked that so many artists she personally revered were kicked off the show before her, including well-known stars Chaka Khan and Dionne Warwick.
She repeatedly emphasized that the show had been a challenge for her but also taught her a lot about self-confidence and dealing with the perils of self-doubt. She said,
"There's no limit to what you can accomplish. Like, stop psyching yourself out. Stop getting in your own head, telling yourself what you can't do. Those are the things that I say to other people. This show made me apply that to my own life."
"The Real Housewives of Atlanta" star recently had a meaningful conversation with her children about police brutality following the murder of George Flloyd last year.
Burruss told Andy Cohen that her stepdaughter Kaela had taken a stand and removed anyone in her social circle that kept quiet about the Black Lives Matter movement.
Burruss became emotional when she spoke about how she had to explain to her youngest child about the current events affecting black people in America regarding police brutality.
Burruss and her husband, Todd Tucker, have four children. The most recent addition to their family is Blaze Tucker, who was born in November 2019. The other siblings are Ace. Riley and Kaela are from Burruss and Tucker's previous relationships.