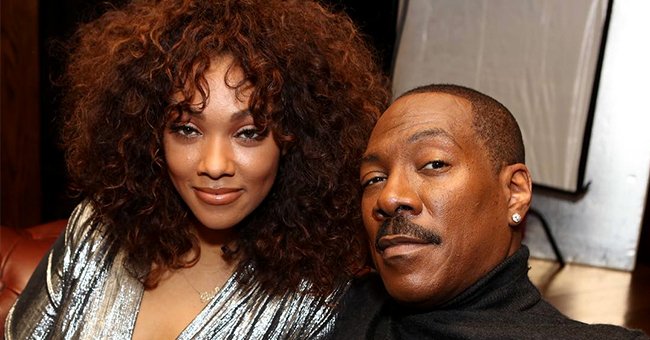 Instagram/bria_murphy
Nicole Murphy Is a Proud Mom as She Shows off Her Daughter Bria's Masterpiece Painting
Nicole Murphy proved that her eldest daughter, Bria, is as talented as she is beautiful with her latest Instagram post. The proud mom showed off Bria's fantastic artwork in her story.
Bria Murphy, the eldest daughter of actor and comedian Eddie Murphy and Nicole Murphy, is incredibly multitalented with credits as a model, aspiring actress, and talented artist.
Bria's parents are proud of her immense talent and support her endeavors, including as an artist. Nicole recently showed her pride as she shared a photo of her daughter's work on her Instagram story.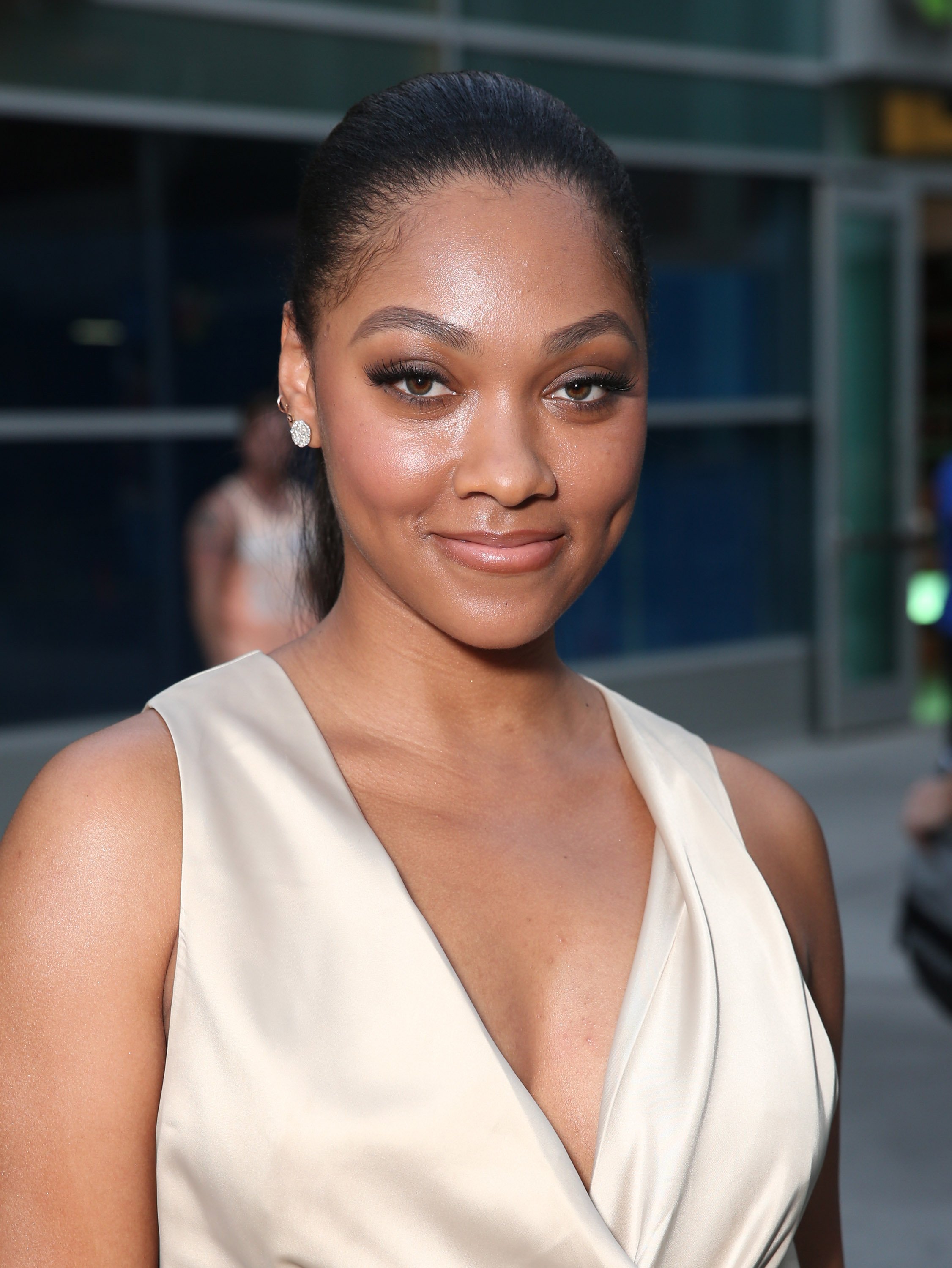 Bria Murphy at the premiere of "Amateur Night" at ArcLight Hollywood on July 25, 2016 in Hollywood, California. | Source: Getty Images
In the post, Nicole acknowledged Bria's "amazing talent" and tagged her Instagram handle as she gushed over one of the painter's breathtaking pieces.
The painting was a striking image of half the face of an African-American woman adorned with bold red lipstick and bright blue eyeshadow. A hand with long red fingernails could be seen holding a paintbrush above the image.
BRIA THE ARTIST
While Bria is known to many as a model and actress, she also has a successful career as a visual artist. The passionate artist has created many distinct collections and featured in various exhibitions.
The ArtUs Gallery co-founder recently exhibited her work at Lace Gallery in Los Angeles, where her father, Eddie, and her siblings, Shayne, Zola, Bella, Eric, and Christian Murphy, were in attendance to support.
Eddie is the doting dad to ten children and while many find the large number of children intimidating, he loves it.
Bria also mixes her passion for art with her love for the planet. In February last year, she launched her "Art 4 All" exhibition to promote sustainability. Part of the proceeds benefited Waves for Water to help keep oceans clean.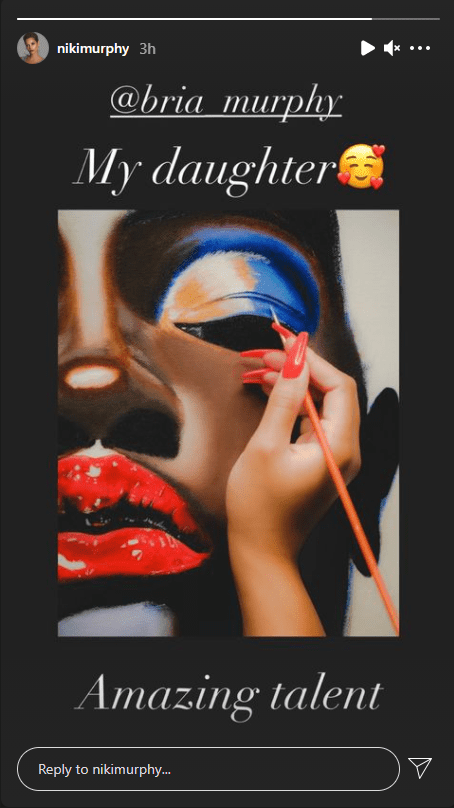 Screenshot of photo of Bria Murphy's artwork. | Source: Instagram/nikimurphy
EDDIE IS A PROUD DAD
Besides Bria, Eddie's other kids have also given him a reason to be proud. His other daughter, Bella, is an upcoming star in the film industry and starred opposite her father in "Coming To America 2" out in March.
Bella has clearly taken after her father and appeared next to him on the February cover of Essence, where Eddie spoke about the significance of the sequel to "Coming to America."
A FATHER OF MANY
Eddie is the doting dad to ten children, and while many find the large number of children intimidating, he loves it and often shares the spotlight with them. In 2018, he was pictured in an epic photo with all ten of his kids.
The "Beverly Hills Cop" actor shares his oldest son, Eric, with Paulette McNeely and his second son, Christian, with Tamara Hood. He and Nicole share five kids, Bria, Miles, Shayne, Zola, and Bella.
Eddie also has a daughter, Angel Murphy, with former Spice Girls singer Melanie Brown and he welcomed his youngest kids, Izzy and Max Murphy, with his fiancé, Paige Butcher.
Please fill in your e-mail so we can share with you our top stories!