Eddie Murphy's Daughter Bria Flaunts Curly Hair and Shows Her Green Eyes in a New Selfie
Bria Murphy, the eldest daughter of famous actor and comedian Eddie Murphy, took to Instagram to show off her hair and green eyes in another one of her unique posts.
Bria Murphy, a 30-year-old artist who is the daughter of Eddie Murphy and his ex-wife Nicole, shared a photo on her Instagram page showing her stunning look.
Bria's photo was an up-close selfie that showed her striking green eyes. Her adorably fuzzy hair filled up the background, giving the photo a natural feel. She had on a white and black patterned tube blouse, which showed off her glowing skin.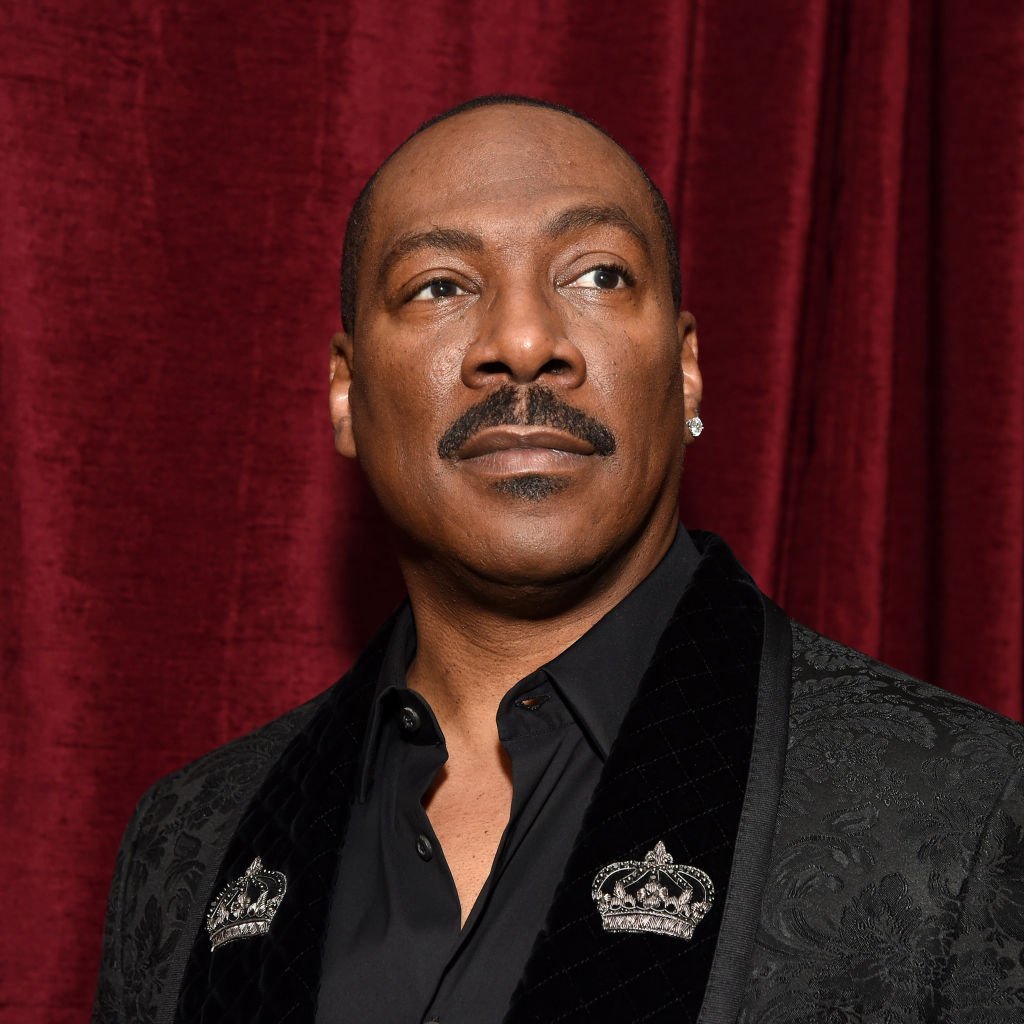 A charming gold necklace added to the subtleness of the picture as she seemed to adjust her blouse. Her lightly drawn brows and nude pink lips nailed the look and excited her fans.
Various endearments were strewn all over the comments section of the post in a show of approval for Bria's look. A fan described Bria as absolutely stunning while others agreed with her caption which read:
"I'm not much of a talker."
Bria recently carved a niche for herself in the art industry upon the success of her art gallery opening. The affair was hosted by Kennedy Rue McCullough and featured artwork from Bria Murphy and longtime childhood friends, Kyle Jordan and Jade Johnson. 
Bria initially followed in her parent's footsteps by pursuing a career in the entertainment industry. However, she found that it wasn't for her. 
Bria said she got so frustrated going on auditions because people thought they were going to get a female version of Eddie Murphy.
Eddie Murphy has hinted that his materials might very well relate to his family for his return to stand-up.
Bria is passionate about the environment and art and she found a way to merge these two. It is a development that has filled her mom Nicole Murphy with pride and excitement. She told Variety:
"I'm very proud. I'm excited … I love that she's using materials that are environmentally friendly, and she's thinking about other up and coming artists."
On her identity quest, Bria found not only art but also a unique method of expression and audience. Her skill targets African Americans, which is her own "way for people to really hear my voice and my culture."
Bria has not been alone in her beautiful journey of self-discovery. Family and friends broadly supported her at her art gallery opening as the likes of Arsenio Hall, Tina Knowles, and Cedric, the entertainer, graced the occasion. 
Bria shared her unreserved excitement about her father's return to stand up comedy. Eddie Murphy has hinted that his materials might very well relate to his family for his return to stand-up.
Bria told Variety that she has never found her father embarrassing, adding that she supports him.