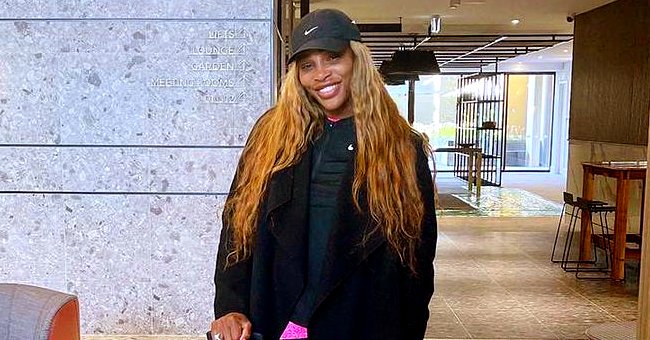 Instagram/serenawilliams
Serena Williams Shows Her Daughter Olympia's Natural Afro as She Rocks a Princess Dress (Photo)

Star tennis player Serena Williams showed off her adorable daughter Olympia's natural afro on her Instagram while the toddler rocked a pretty blue and white princess dress.
The professional player Serena Williams took to Instagram to flaunt her daughter Alexis Olympia Ohanian Jr.'s hair. The young girl's beautiful locks remained in a gorgeous natural afro.
Olympia looked very cute as she plonked herself down on the brown table. Surrounded by complimentary white chairs, she played with a bunch of intriguing toys set around her.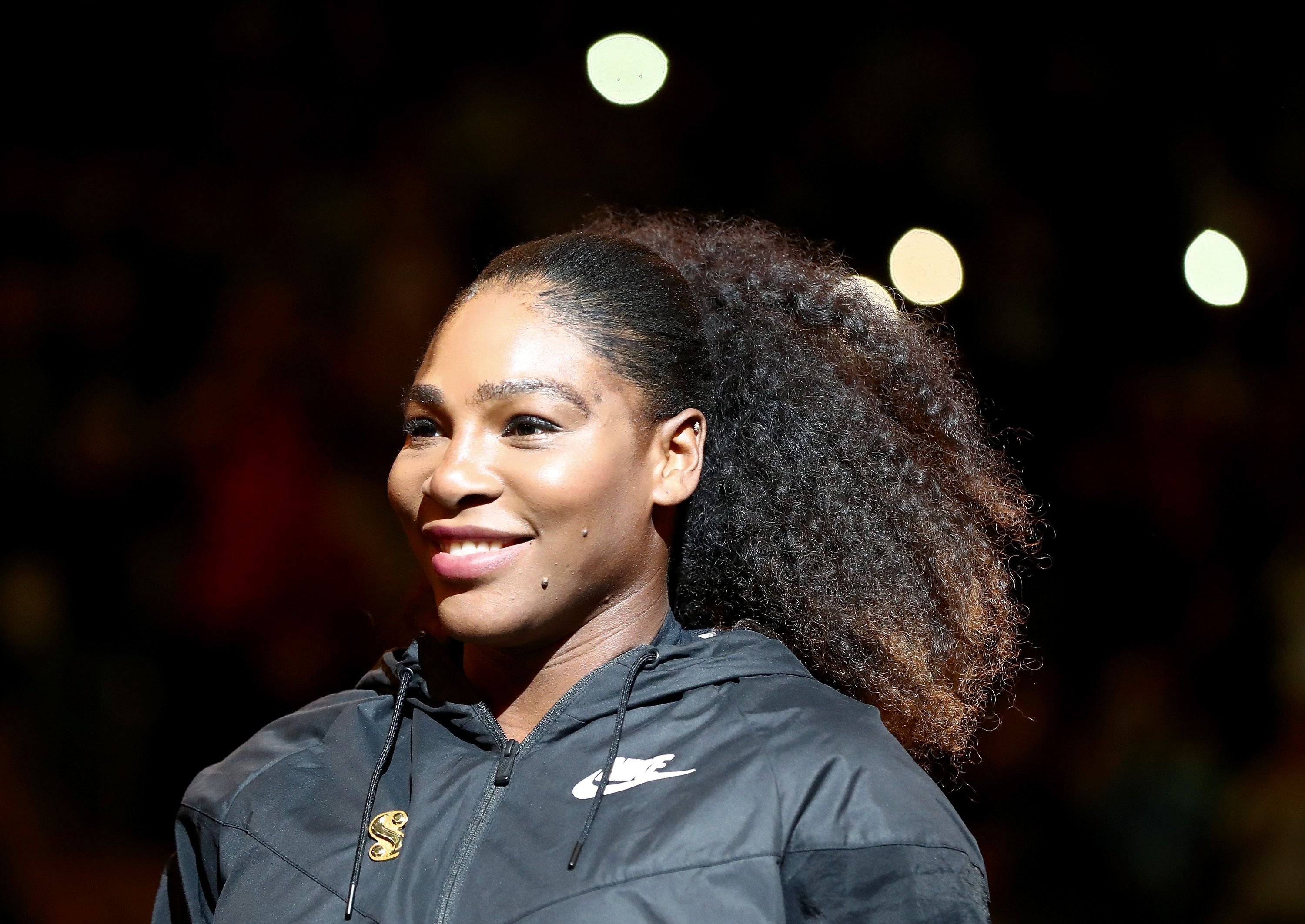 Tennis player Serena Williams walking into the arena as she is presented before the start of the Tie Break Tens at Madison Square Garden on the March 5, 2018 in New York. │Photo: Getty Images
PROUD PARENTS
The toddler's dress sparkled with blue and white, as she looked on adorably at her dad Alexis Ohanian. Both parents seem enamored with their daughter with the top of Williams' Instagram bio written as follows:
"I'm Olympia's mom."
Olympia seemed very attached to the unknown blue toy that she held in her tiny hands. However, she was surrounded by many, such as a doctor's stethoscope as well as a multi-colored Ferris wheel.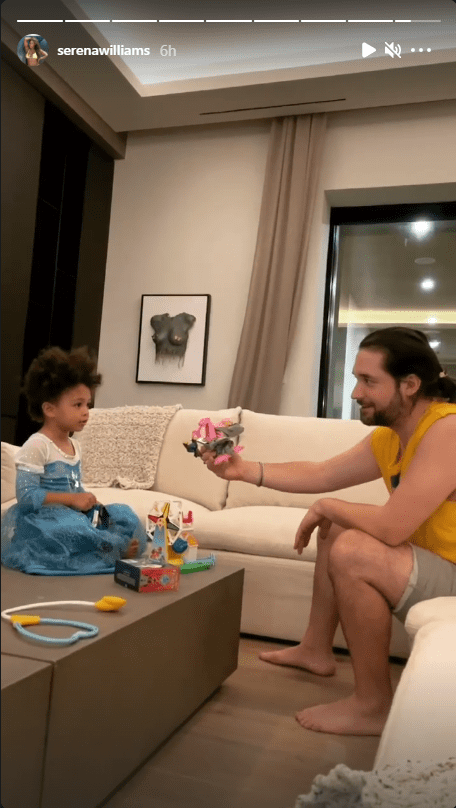 Instagram story shared by Serena Williams. | Source: Instagram/serenawilliams
DAD OF THE YEAR
Father and entrepreneur Ohanian seemed very relaxed in his casual grey pants and a yellow T-shirt. He looked taken by the young one as he looked into her eyes and gently handed over another toy to her.
[Williams] had been trained in sports to not be vulnerable whilst as a mother she has to do the opposite.
Ohanian is not only a playful father but supports his daughter and family in many ways. In 2019, it came out that he joined Facebook groups that focused on natural hair so that he could improve the way he styles Olympia's locks.
SERENA SPEAKS OUT
Hair seems to be a hot topic in this household with Williams sharing an Instagram post of her braiding daughter Olympia's hair. Talking about African traditions of braiding and bonding, Williams wrote a heart-swelling caption:
"I am honored to share this bonding experience with my own daughter and add another generation of historic traditions."
Williams' caption also stated that braiding was a method in which different African tribes could identify themselves. She continued writing that the younger generations would learn how to braid from the older generations.
THE JOYS OF MOTHERHOOD
Last year, Williams spoke out about the challenges as well as the joys of motherhood. She stated that one privilege she has is having a flexi-time schedule, saying that she doesn't understand how mothers with a 9-5 job are able to cope.
She went on explaining one challenge she had to face when becoming a mother. Williams said that she had been trained in sports to not be vulnerable whilst as a mother she has to do the opposite, making the switch difficult.
While tackling motherhood, Williams still remains a professional and superstar tennis player. However, she lost to Naomi Osaka in the most recent Australian Open semifinals.
That being said, this famed athlete has won 23 major titles over the years, still abiding at the top of the tennis food chain. Osaka said that playing against Williams was something she dreamed of as a child.
Please fill in your e-mail so we can share with you our top stories!