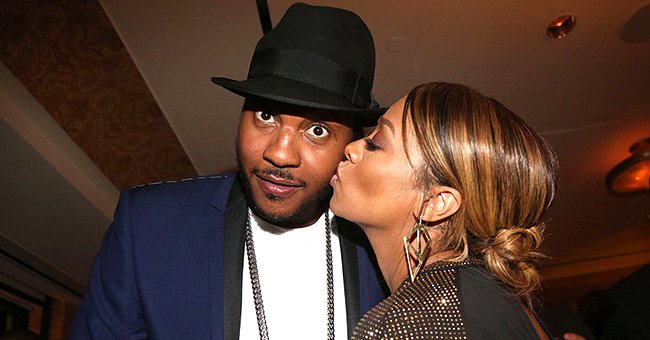 Getty Images
Carmelo & La La Anthony's Son Kiyan Performs with Her on TikTok — See How Tall He Is Now
Carmelo and La La Anthony's son Kiyan is all grown up and taller than ever as he dances in a TikTok video with his mother. La La showed off her son's sick moves on her social media.
La La Anthony's son with NBA player Carmelo Anthony is now the same height as his mom, as revealed in her Reels video clips on Instagram on Monday, February 22.
Kiyan films himself singing along to Lil Tjay and 6LACK's song "Calling My Phone" while dancing and vibing to the music. His mother La La soon enters the shot, playfully bopping to the beat behind him.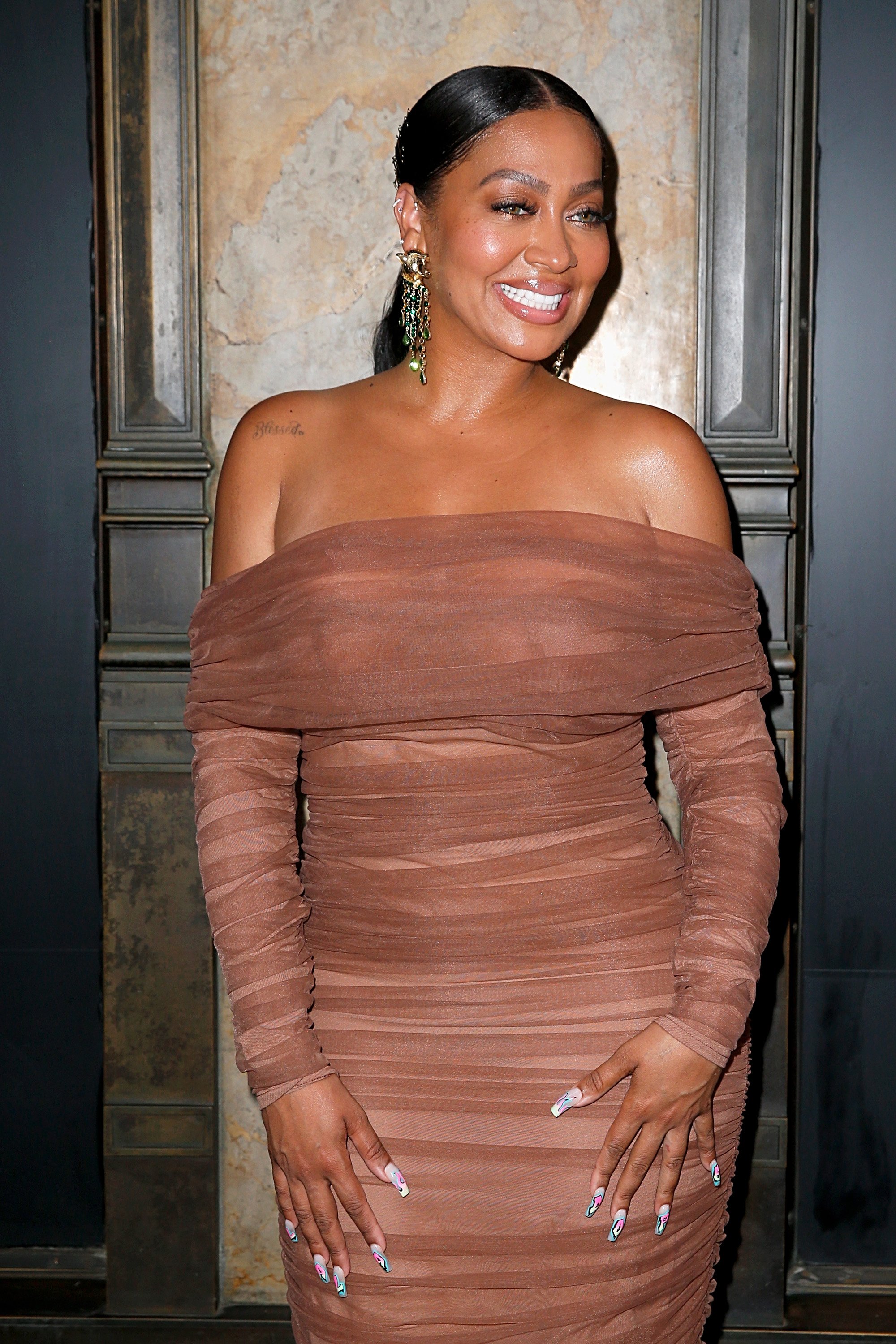 La La Anthony celebrates the final season of "Power" with a Saks Fifth Avenue window display in New York City in 2019. | Source: Getty Images
The fourteen-year-old looks handsome in a plain white T-shirt and sporting his natural brown curls. He knows all the words to the song and seems very cool. When his mother joins him, she puts her arm around her son.
La La's 11.5 million followers were smitten with Kiyan's performance and admired their special relationship. The proud mom wrote in the caption of the picture saying:
"Kiyan told us to get to the back. He got this."
Kiyan's relationship with his mother was not always as stable as it is at the moment. When he was entering his teen years, things took a turn for the worse between him and La La.
La La opened up and said that he did not want to be seen with her in public anymore and refused to take pictures with his mom either. Naturally, La La felt hurt by his rejections but there was not much she could do.
Kiyan presented his father, Carmelo, with a thoughtful personalized chain for Christmas last year.
Since the pandemic, Kiyan has been attending school remotely from home through online classes. La La believes that this time at home has brought them closer together.
However, La La also admitted that she is strict about which social media apps her son could use. Kiyan is allowed to make TikTok videos, but he is still banned from having his own Instagram account. She said:
"I don't think Instagram is a place for a 13-year-old. There's just too much going on."
It seems like Kiyan also shares an unbreakable bond with his dad who plays for the Portland Trail Blazers. Kiyan presented his father, Carmelo, with a thoughtful, personalized chain for Christmas last year.
The necklace was designed by a high-end jewelry brand called Mazza New York and is a rose gold and diamond figurine of Carmelo spinning a basketball on his finger. The inscription, "Always with you dad, Love Kiyan," is on the back.
Although the pandemic has affected everyone, La La is still blossoming with several ongoing projects. She is shooting Season 4 of "The Chi" and also developed a new Facebook series, "La La Anthony: Reclaim Your Life."
The makeover series is rooted firmly in female empowerment and wants to help women feel as though they have more control of their lives by providing them with tools to regain their value and self-esteem.
Please fill in your e-mail so we can share with you our top stories!