La La Anthony Reveals How Her Relationship Changed with Teen Son Kiyan during Quarantine
Star entertainer La La Anthony recently spoke about motherhood and how she and her teenage son, Kiyan grew closer and formed a stronger band amid the quarantine. 
While the pandemic has its downtime, MTV alum La La Anthony is grateful for some things. In her recent chat with People, the reality star opened up on how the quarantine period improved the state of her relationship with her teen son, Kiyan. 
The star mom made it known that she and Kiyan grew closer than ever amid the isolation period. La La shared that she and her son have always been close, but there was room for improvement, and this came while she stayed at home with him.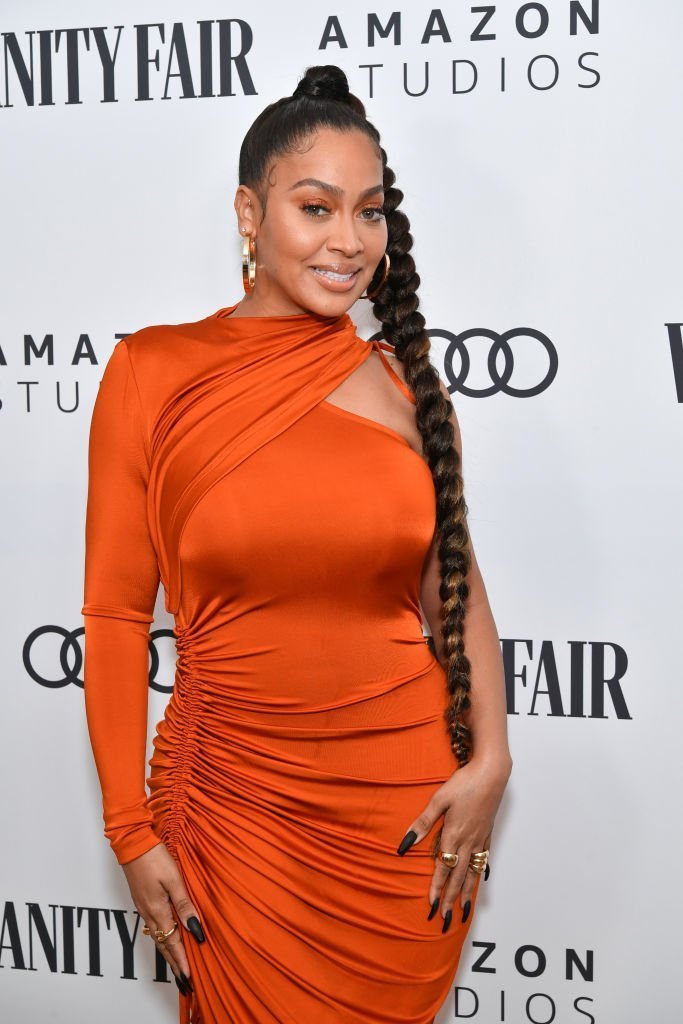 The star mom was ecstatic as she relayed that the time spent with her growing son was most cherished as she got to know more about his interests while they indulged in some mom-son moments. 
La La, who shares her only son, Kiyan, with NBA champion Carmelo Anthony, revealed that sometimes adults get caught up in their feelings about the global pandemic without checking on the kids, and she made sure to bridge that gap. She told People:
"... I've gotten to spend even more time with him — getting even more connected to his world and what's going on with him. So that's really been great…"
The TV personality shared that she was mostly trying to keep in tune with her son, and she was very grateful that their bond became stronger. While La La and Kiyan keep improving on their mom-son bond, the same can also be said of Kiyan's relationship with Carmelo. 
The youngster is known by many to be his dad's biggest supporter, and they have an enviable bond. Last year, when Carmelo joined the Portland Trailblazers, La La documented how he and Kiyan shared goodbyes in the sweetest way. 
The star mom noticed more changes in her beloved son and had her driver spy on him.
It seems the star's relationship with her son wasn't the only one that grew stronger as she and Carmelo also seemed to grow closer. In August, the showbiz personality made it known that she and Carmelo were quarantining together and setting good examples for their boy. 
Kiyan is gradually getting to be more self-aware and developing teenage hormones. This is causing his mom concerns, as she confirmed this during a chat on "The View."
La La, who starred in "Power," shared that the young teenager shies away from taking pictures with her. He also disapproved of her posting his photos on social media.
The star mom noticed more changes in her beloved son and had her driver spy on him when he was on a play date with his peers. 
She noted that Kiyan was a good kid and her worries had to do with other kids. In the end, the driver/spy certified that all was well.