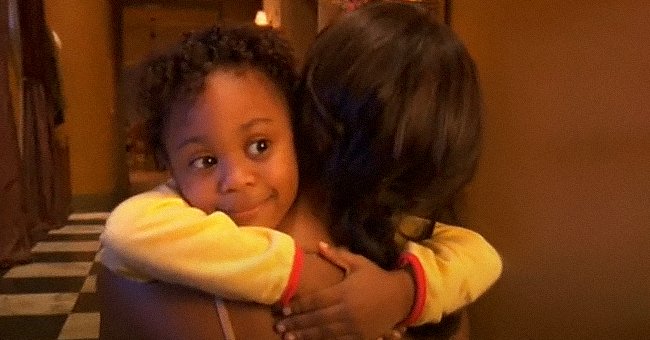 youtube.com/tinkerbooful
Dee Dee Davis AKA Baby Girl on 'The Bernie Mac Show' Gives Fans a Peek of Her Shoulder Tattoo

Dee Dee Davis AKA Baby Girl on "The Bernie Mac Show" gave us a glimpse of her mysterious shoulder tattoo in an Instagram post shared on her official page.
Previously playing Baby Girl on the "The Bernie Mac Show" as a child, Dee Dee Davis smiled at the camera, supplying us with a slight peek of her shoulder tattoo. Whatever it is it must be in good taste.
Leaning on one hand, Davis bent close to the camera, granting it a cute smile. However, the close-up pose, although stylish, didn't help much as it managed to crop out the puzzling tattoo.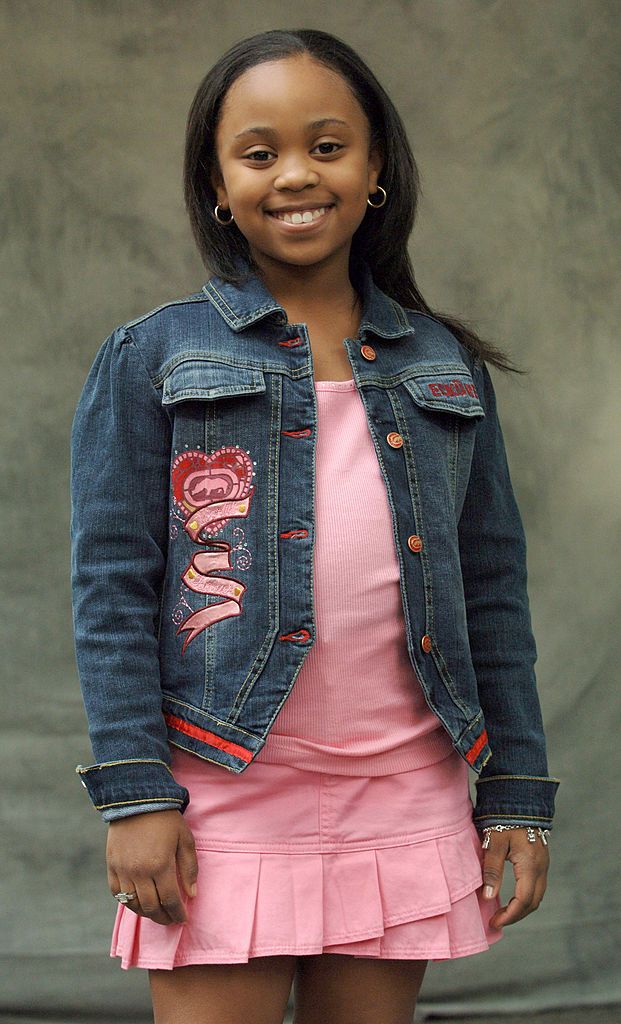 Dee Dee Davis in New York during the 2005/2006 FOX Primetime Upfront. | Photo: Getty Images
FOLLOWERS GALORE
Davis looked incredibly relaxed with her hand under her chin and a fabulous multi-colored scarf wrapped around her head. She was obviously interacting with followers as she added writing to the post which read:
"Ask me a question."
With as many fans and followers as 117 thousand, the interactions must have been almost overwhelming for the former child star. However, the unperturbed look on her face implied she is used to this amount of attention.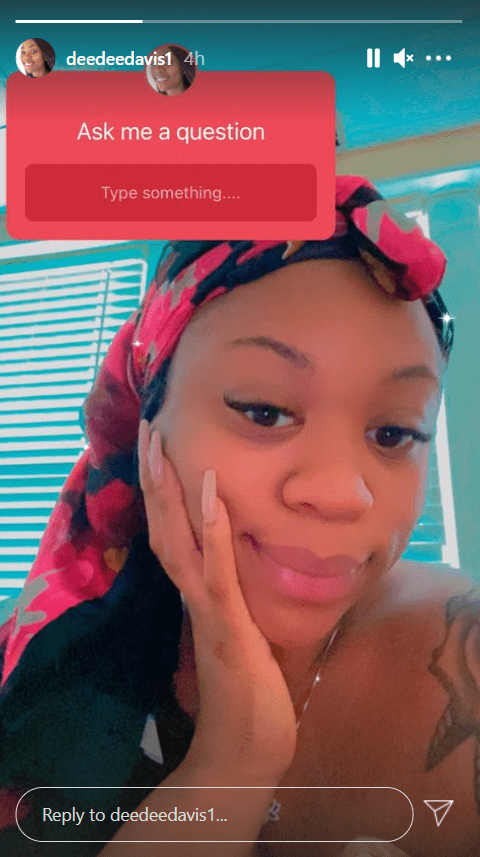 Instagram story shared by Dee Dee Davis. | Source: Instagram/deedeedavis1
A CONTRAST OF COLOUR
Davis's nude nails complimented her gorgeous skin tone as well as her lips, which seemed to have a light lipgloss covering them. The sea-blue background complimented the bright and nude tones that the shot encompassed.
In 2018, the cast of "The Bernie Mac Show" got back together in a touching reunion.
A sparkling golden necklace hung off of Davis's neck onto her chest, highlighting her nude shoulder as well as the tattoo. The picture, overall, gave off a vibrant yet relaxed mood with its contrast of color and natural tones.
GETTING BACK TOGETHER
In 2018, the cast of "The Bernie Mac Show" got back together in a touching reunion. Posting on her Instagram, one of the previous cast members, Camille Winbush, wrote this in her caption:
"Excuse me while I have a moment with my family"
Unfortunately, the main character of the show, Bernie Mac, couldn't be there as he had passed away two years after the series ended. One can assume he would have been happy to see the whole cast together again.
A FAN'S ADORATION
Once again fans praised Davis. This time they gushed at how gorgeous she looked in a video that she posted during the middle of last year.
The post received just over 4500 likes in total. Many of the followers complimented Davis, mainly talking about how absolutely beautiful she looked in the Instagram clip.
Davis was born on April 17, in the year 1996. Beyond her well-known role on the "The Bernie Mac Show", the actress also grabbed other roles in "ER" as well as "Strong Medicine".
She has one son, namely Logan, who was born in 2017. That being said, she recently announced on Instagram that she will be expecting another newborn in the upcoming months.
Please fill in your e-mail so we can share with you our top stories!