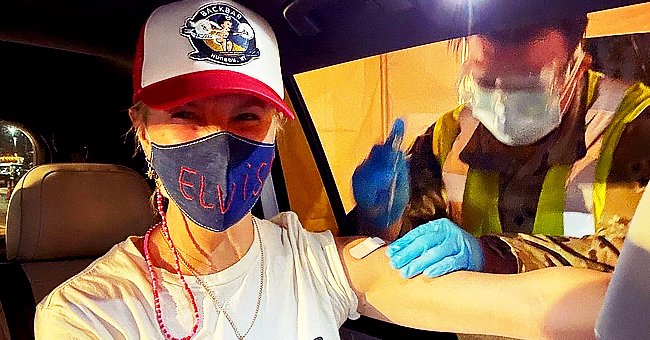 instagram.com/amandakloots
Broadway Actor Nick Cordero's Widow Amanda Kloots Gets COVID-19 Vaccine Months after His Death
Amanda Kloots recently posted on social media that she received her first dose of the vaccine. She is the widow of Broadway actor Nick Cordero, who died after contracting COVID-19.
Amanda Kloots shared a photo of herself on Instagram while getting her first COVID-19 vaccine shot. In it, she wrote how grateful she was to receive the vaccination.
"I have been terrified since Nick has passed, as a single mother, of getting this virus and now I am one step closer to safety," the 38-year-old fitness instructor wrote.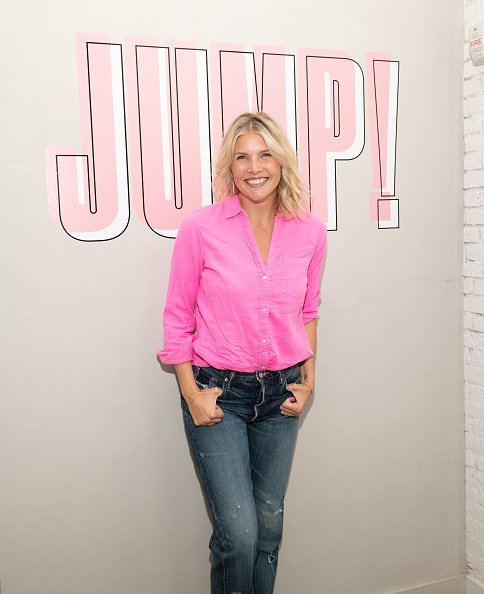 Amanda Kloots on August 27, 2019 in New York City. | Photo: Getty Images
The vaccine is only available to essential workers who are accompanied by an elderly person 65 years of age or older. Her post prompted a backlash from followers who felt she was not on the list.
Kloots told PEOPLE that she thinks it is ridiculous that people are making this seem scandalous. The vaccine should be given to as many people as possible, she emphasized.
Further, Kloots explained that she took advantage of the opportunity and went with two friends to a vaccination site in east Los Angeles. A long line drew them in, and they hoped, she said.
At the end of the appointments, she said they asked if they had any vaccinations remaining because if they had extra vaccines, they would prefer to keep them instead of getting rid of them.
On March 30, Cordero went to the ER for what seemed like pneumonia.
Nick Cordero and Amanda Kloots at The Marriot Marquis Hotel on December 1, 2016 in New York City. | Photo: Getty Images
The moment Kloots found out that the clinic had extra vaccines, she got chills and immediately broke down. Having lost her husband to the disease, she was grateful for the vaccination.
In early 2020, when Kloots and Cordero moved into their Los Angeles mansion, they seemed like a typical happy showbiz couple. They had a baby and were renovating their place on Love Street.
Then their lives turned upside down. On March 30, Cordero went to the ER for what seemed like pneumonia, but test results later revealed COVID-19. Unfortunately, his condition worsened.
When Kloots broke the news that her husband had died on July 5, she shared Cordero's journey with the world, providing other people something to root for during this pandemic.
"Law and Order: Special Victims Unit" was one of Cordero's television credits. He was nominated for a Tony award for his role in "Bullets Over Broadway" and appeared in "Waitress and A Bronx Tale."
Kloots remembered her husband as someone who everyone looked up to. She paid tribute to his doctor and offered his gratitude to everyone for their care, support, and guidance.
Please fill in your e-mail so we can share with you our top stories!