Bow Wow's Daughter Shows Smile & Long Hair Posing with Mom after Starring in Her 1st Commercial
Rapper and actor Bow Wow's daughter Shai Moss is proud and smiling in a picture with her mother taken after she starred in her first professional acting gig earlier this week.
Bow Wow's daughter, Shai Moss, is growing up faster than their fans expected and is already pursuing an acting career. Shai's chuffed mother shared two pictures and a video of her daughter on Instagram.
Shai filmed her first commercial and is so excited for this new venture in her life. Joie Chavis posted a photo posing with her daughter just after the momentous occasion, looking beautiful.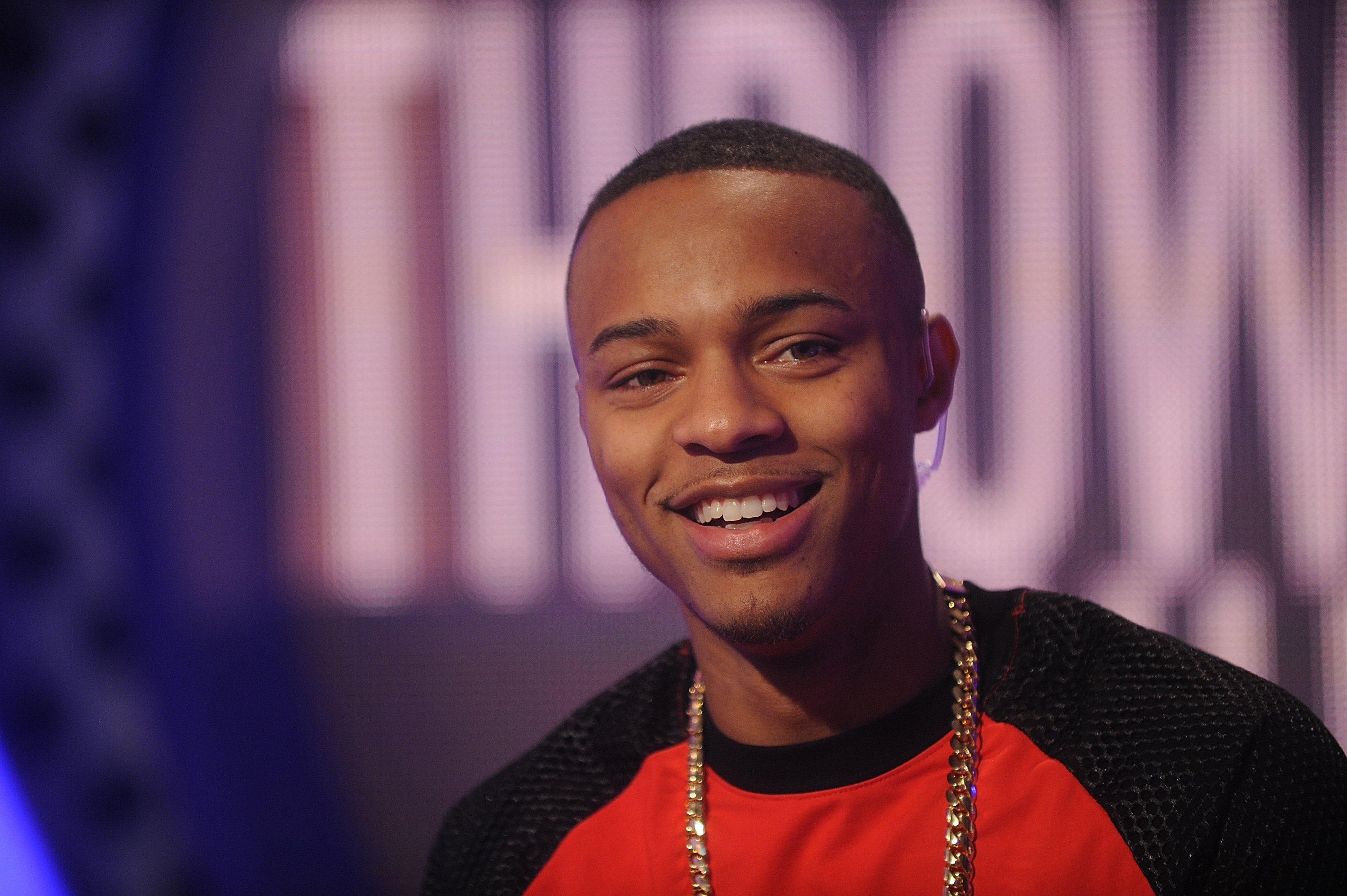 Shai is beaming in the picture beside her mother. The second image that Chavis shared was a selfie taken in her daughter's dressing room. The last clip in the thread was of Shai having her hair done.
Shai, who is wearing a thick navy puffer jacket, sits in front of a mirror while a hairdresser braids her hair. The little girl has a mask on during the process. Her mom said in the title of the post:
"One commercial down and a ton to go! So proud of my Shai Shai. She kept saying 'Mom, enough pics please!'"
The 9-year-old clearly takes after her ambitious parents and pursues acting and modeling like her mother and father. Naturally, her parents could not be more impressed with their little girl.
Shai shared the news in January on her Instagram account which is run by her mother. She also posted several professional headshots that were taken by the photographer Doreen Stone.
Bow Wow's song "Dealing With My Own Demons" addresses the birth of his new child.
Shai was born to Bow Wow and his girlfriend at the time, Joie, on April 27, 2011. Since then, she has been drawing attention to herself as one multi-talented kid.
With over 200 thousand Instagram followers and a healthy TikTok account, Shai is becoming well-known on social media, much to her parents' delight. In a recent post, Bow Wow congratulated Shai, saying:
"she been KILLING HER SCHOOL AND AUDITIONS! SHES HEADED FOR YOUR TVS TOO! Its runs in the fam."
Last year, the "Masked Singer" finalist had a son with model Olivia Sky. Bow Wow's song "Dealing With My Own Demons," addresses the birth of his new child in 2020.
Sky only announced the paternity of her child a few months after the baby boy was born. Bow Wow's song mentions his daughter Shai asking questions about why the baby looks like him.
When the rapper released the song, he made it clear that there was a not-so-subtle message hidden in the lyrics for his listeners because he shares his personal life through his music.
Two years before this, Bow Wow confessed in a since-deleted tweet that his ex-girlfriend Kiyomi Leslie had suffered a miscarriage with their child. The rapper was heartbroken, but at least he has Shai and his son.