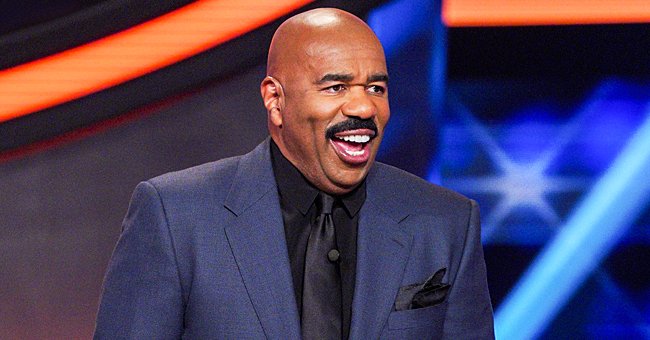 Getty Images
Lori Harvey Shares Heartwarming Moment as She Hugs Her Adorable Nephew after Reuniting

Model Lori Harvey recently shared heartwarming photos of herself locked in a warm embrace with her cute little nephew Ezra after reuniting.
Lori Harvey has been the name on everyone's lips after the beautiful model made her relationship with actor Michael B. Jordan Instagram official at the beginning of the year.
Since then, Lori has hardly caught a moment's breath. From luxury vacation trips to romantic getaway trips with Jordan, Lori's Instagram page has been bursting with fun and excitement.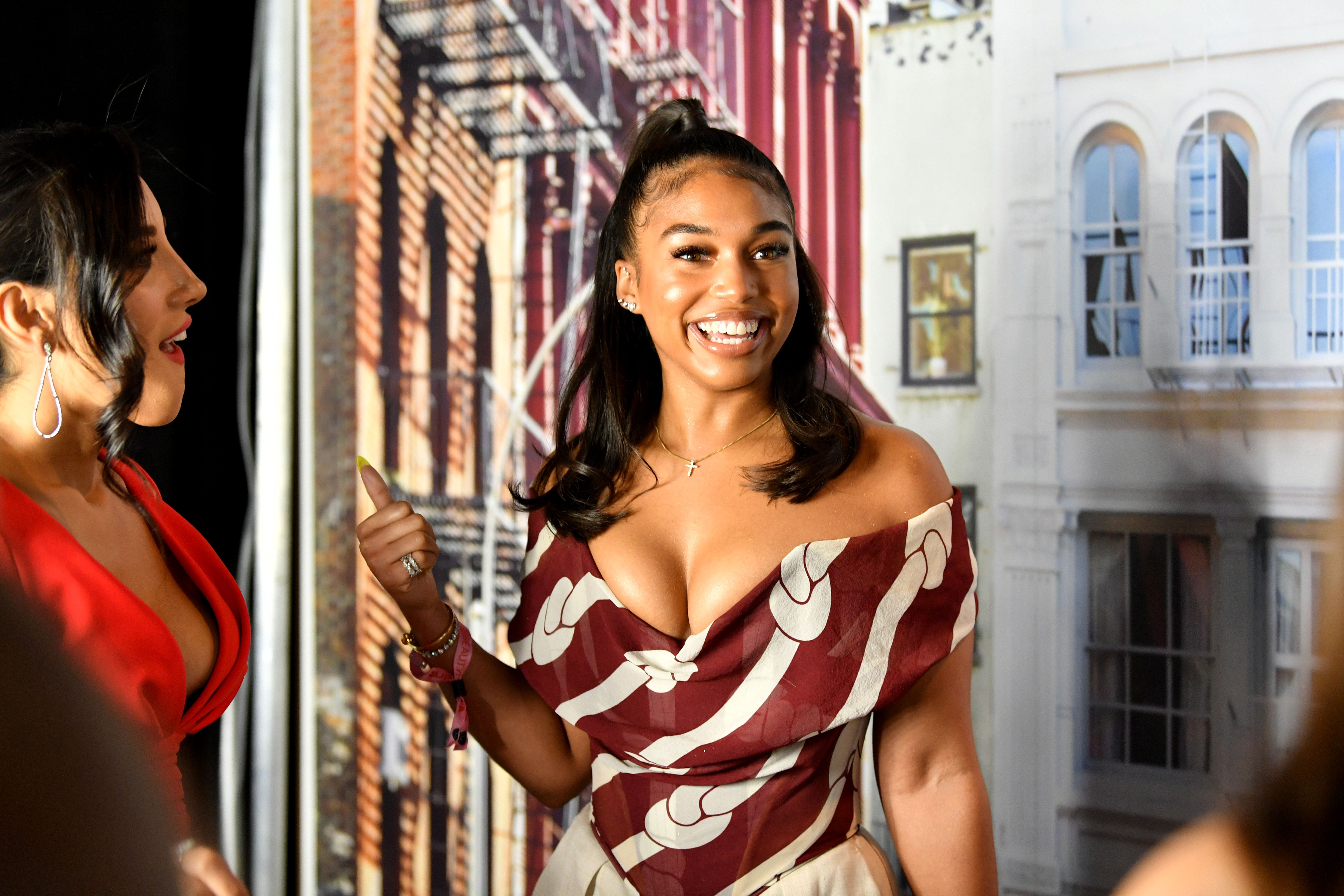 Lori Harvey at Beautycon Festival Los Angeles in August 2019 | Photo: Getty Images
However, Lori took it down a notch with her latest Instagram stories as she shared pictures that captured her sweet reunion with her little nephew Ezra.
In the heart-melting photo, Lori is wearing a black top and has her hair smoothly pulled back into a ponytail. She is photographed passionately hugging her nephew Ezra who is dressed in a long-sleeved white top. She captioned the photo:
"I MISSED MY BABYYYYYY."
The model gets into a rarely seen doting aunt mode as she gives her fans a closer look at her "baby" in a second photo. The little prince is a truckload of cuteness, and his beautiful bright eyes are quite similar to Lori's.
Lori is just the latest person in the long list of family members who affectionately dote on the handsome tot. Early last year, media mogul Steve Harvey threw his grandson into the spotlight after sharing a cute video of him and Ezra.
Lori is one of Marjorie's three children from a previous relationship, and she is undoubtedly the most famous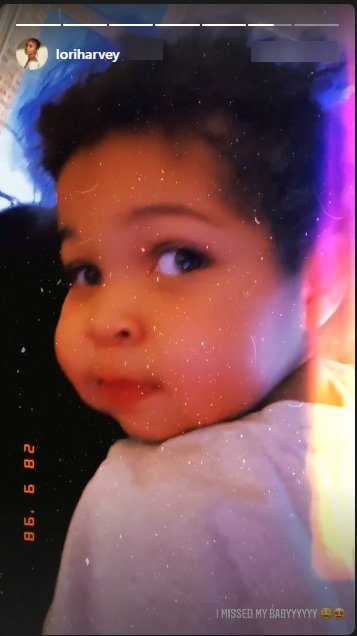 Lori Harvey's nephew, Ezra, seen on her Instagram story | Photo: Instagram/loriharvey
In the cute video, Ezra can be seen inside a tub, presumably trying to get a bath, as Steve hilariously chats him up. The two look completely adorable, and fans troop to the comments section to express their admiration for the duo.
Meanwhile, Ezra is not the only Harvey grandchild who has enjoyed some media coverage in recent years. In 2019, Steve's granddaughters Elle Monroe and Rose made the headlines after his wife Marjorie posted a video of the two "breastfeeding" baby dolls.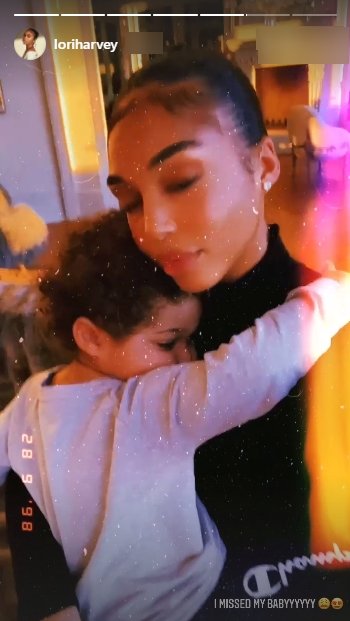 Lori Harvey and her baby nephew Ezra sharing an embrace | Photo: Instagram/loriharvey
The video immediately gained traction online, as fans went berserk over the girls' cuteness. However, some fans took it upon themselves to criticize the video and the proud grandmother.
Thankfully, the renowned talk show host's fans quickly rose to Marjorie's defense and shut down the trolls while maintaining that nothing was wrong with the video.
Steve and Marjorie tied the knot in 2007, and with that, they became a family of nine. Despite having grown-up kids from past relationships, the couple prioritized bringing their kids under one happy home.
Lori is one of Marjorie's three children from a previous relationship, and she is undoubtedly the most famous of the couple's seven children. Away from her relationship with Jordan, she is best known for her high fashion taste.
The 24-year-old model's fans have grown accustomed to her fabulous lifestyle and fashion through the years. However, her recent photos with her nephew show there is still a lot of heart behind all her glam.
Please fill in your e-mail so we can share with you our top stories!