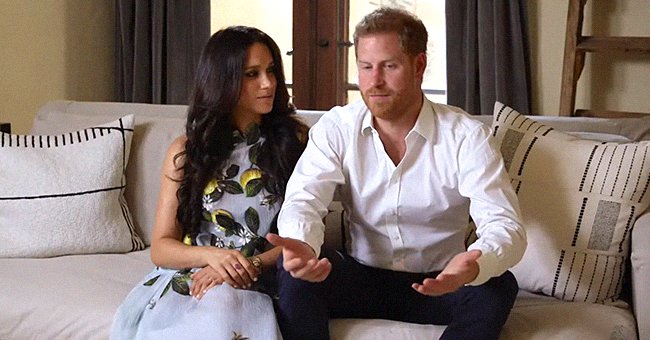 Youtube/Spotify
Daily Mail: Body Language Expert Says Prince Harry Looks Commanding & American in New Video
British royals Prince Harry and Meghan Markle's recent appearance caused quite a stir as body language experts tried demystifying the couple's stances. Harry was referred to as more American.
Prince Harry and Meghan Markle made a virtual appearance; their first following a hiatus. They joined a Spotify live stream and gave updates about some of their plans.
The pair filmed the clip live from their $14 million California mansion, and so far, many have deciphered a switch in the couple's gestures and mannerisms as opposed to older times.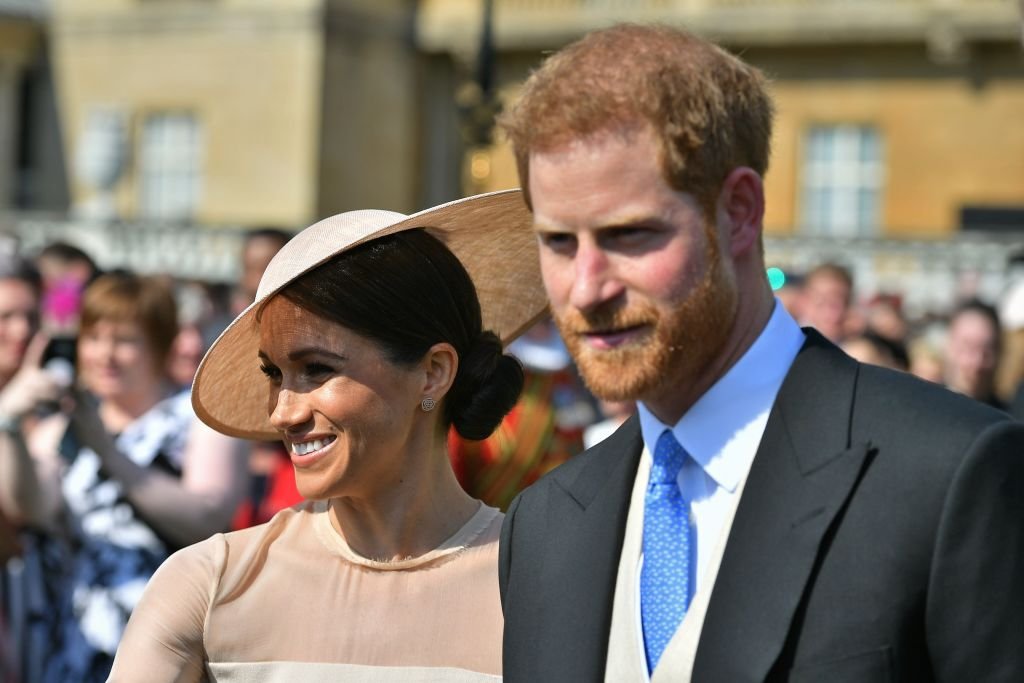 Prince Harry, Duke of Sussex, and Meghan, Duchess of Sussex, attend the Prince of Wales' 70th birthday patronage celebration held at Buckingham Palace on May 22, 2018. | Photo: Getty Images
Judi James, a body language expert, explained that in the video, Harry seemed to have evolved from his usual royal and prim style to something more American. James noted his hand gestures and sitting position in particular.
Harry, in his usual shirt and trousers style, sat with his wife, his legs apart, while his hand gestures showed pronounced expressiveness. Markle, on the other hand, opted for a demure stance.
The Duchess of Sussex rocked a floral print Oscar De La Renta dress slightly curved above her growing bump while her hair came down her shoulders in waves.
Markle would usually be at the center of the camera in interviews, but it was different this time. The public figure sat with her hands folded above each other, similar to royal composure.
Presently, fans are getting prepared for the coming open-air interview the couple would be having with Oprah Winfrey.
Markle also seemed to have reclined more to the corner, somewhat giving her husband the center stage. While Harry expressed himself with his hands spread out, Markle looked on admiringly, taking in his message.
Harry spoke about the couple's Archwell Podcast. His alpha style of talking carried off the message that he was the driving force behind the project, while Markle's own look showed that she was there to provide support.
Harry shared that the podcast was geared towards inspiring, educating, and challenging listeners. Markle noted that the show would be about powerful conversations.
Harry opened up on the most significant part of it all, noting that it was a way to help people whose votes were not heard, further referring to the podcast as a safe place for fans to share their vulnerabilities.
Presently, fans are getting prepared for the coming open-air interview the couple would be having with Oprah Winfrey. However, that day has also been set aside for the Queen's public address to citizens.
This is so because the annual Commonwealth Day Service has been canceled due to the novel coronavirus pandemic. Instead, the Queen would join some of the royal family members for a television special.
Please fill in your e-mail so we can share with you our top stories!