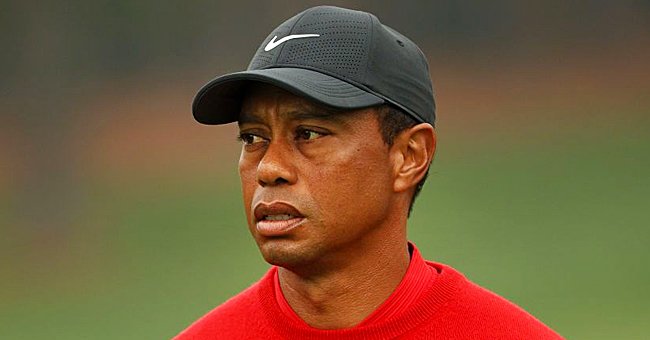 Getty Images
Tiger Woods Played Golf with Dwyane Wade & David Spade 1 Day before Car Crash — See Their Posts
Dwyane Wade and David Spade shared photos and videos from their golf game with Tiger Woods a day before his nearly-fatal car crash.
Tiger Woods made headlines on Tuesday after a suffering terrible car crash that could have caused his life. Just hours before the accident, he was still playing golf with David Spade and Dwyane Wade.
The "Grown Ups" actor and NBA superstar posted photos and videos of their game on Instagram, with the pro golfer looking enthusiastic and in high spirits.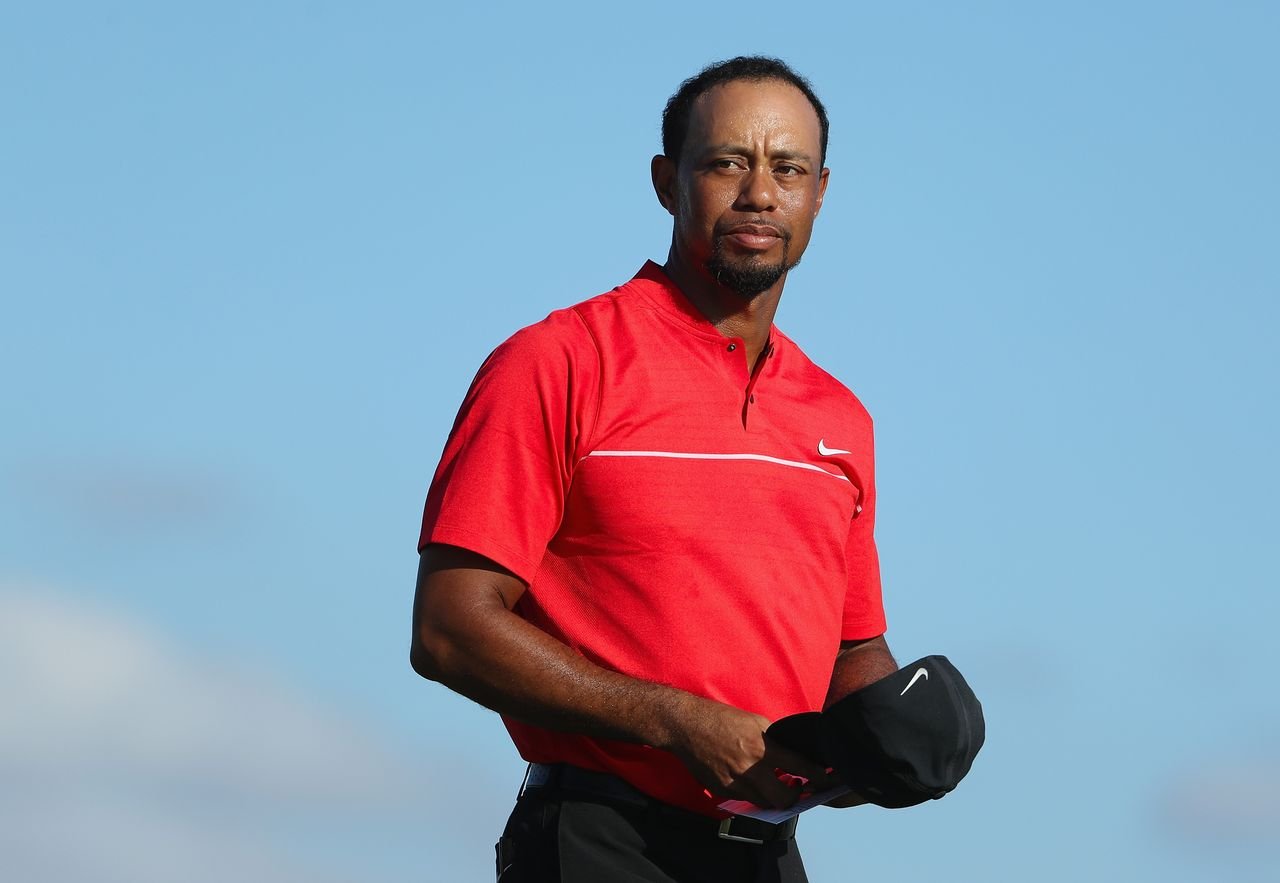 Tiger Woods during the final round of the Hero World Challenge at Albany, The Bahamas on December 4, 2016 in Nassau, Bahamas. | Source: Getty Images
In Spade's post, Woods smiled for a selfie with the actor, who sported a black polo and accessorized with a cap and shades. Meanwhile, the U.S. Open champion donned a white polo beneath a black Nike vest and a black cap while riding a golf cart. He captioned the post:
"Don't you hate when you go golf somewhere, and they pair you up with someone you don't know."
Although Spade did not appear on Wade's Instagram video, it was apparent that Woods was wearing the same outfit. He also appeared to be happy playing the sport he so loved with a fellow athlete.
Woods was conscious and stable when he was rescued from the scene but sustained multiple leg injuries.
In the short clip, the basketball star asked Woods about his golf progress, to which the 15-time major champion quipped by shaking his head sideways, signaling not so great.
Wade shared another post with Woods where the two were caught focused and in action while playing from a distance. He wrote, "The reason I picked up a golf club Yesterday was a pretty cool day!"
Woods was driving a 2021 Hyundai Genesis SUV when he met an accident on the border of Rancho Palos Verdes and Rolling Hills Estates in Los Angeles, California.
Although the cause of the crash is still being investigated, it was confirmed that the 45-year-old was not under the influence of drugs or alcohol at the time of the incident.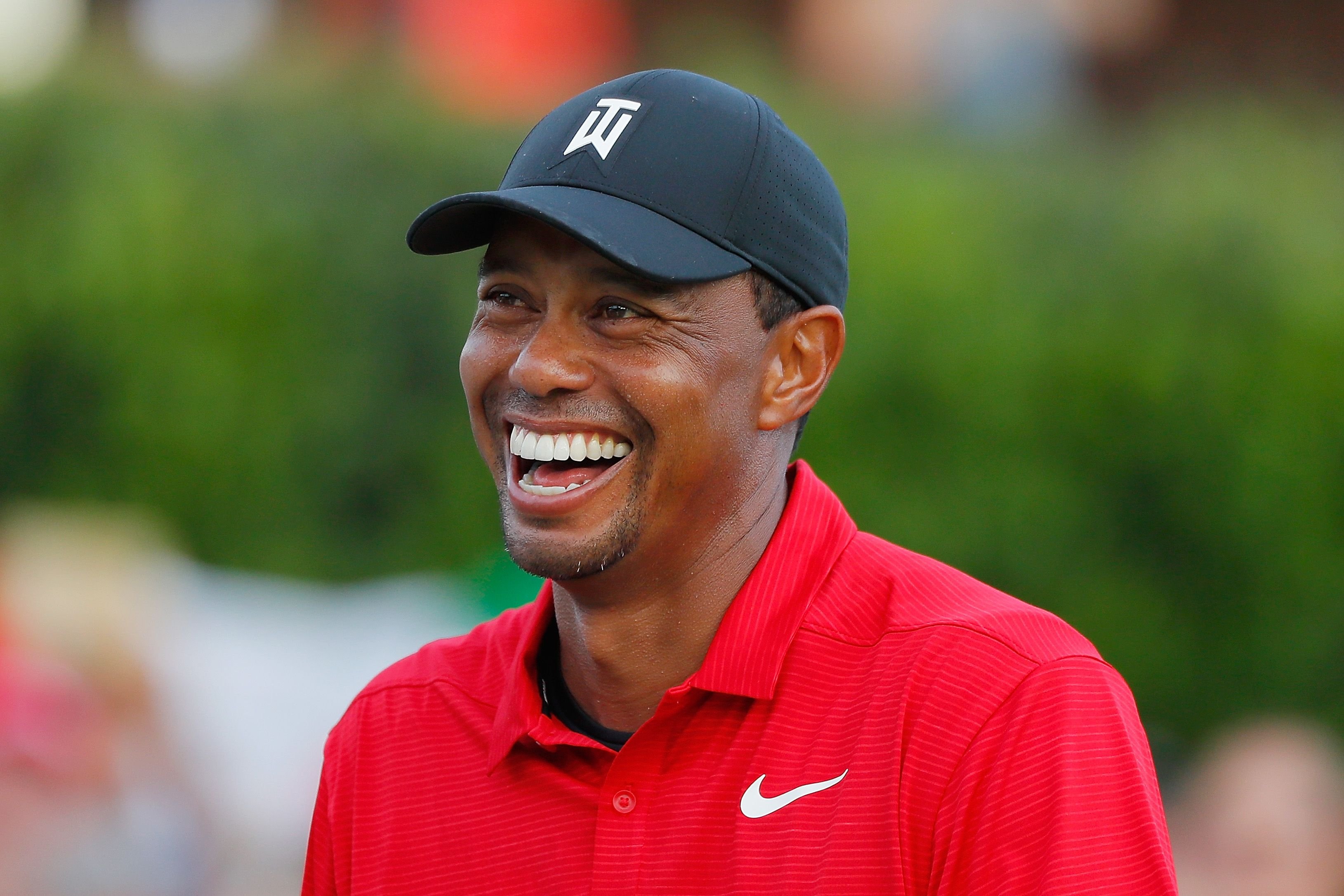 Tiger Woods during the trophy presentation ceremony after winning the TOUR Championship at East Lake Golf Club on September 23, 2018 in Atlanta, Georgia. | Source: Getty Images
Woods was conscious and stable when he was rescued from the scene but sustained multiple leg injuries after being examined at the Harbor-UCLA Medical Center.
According to Los Angeles County Sheriff Alex Villanueva, road accidents were not uncommon in the area because of the sloped roads. However, the crash would hot have happened had Woods driven at an average speed.
Please fill in your e-mail so we can share with you our top stories!