Teyana Taylor's Daughter Junie Shows off Her Dancing Skills on TikTok — See Celebrity Reactions
Teyana Taylor's baby girl, Junie, had fans gushing on her mom's social media page after she was seen showing off her dance skills. She won herself a slew of admirers. 
Teyana Taylor's growing daughter Junie is proving to be a multi-talented person like her mom, and in Taylor's latest media shares, the little girl was an absolute delight as she belted out some dance moves. 
The short video was filmed, showing the ever-vibrant Junie outdoors with her pal as the pair danced, channeling the #Junebug challenge moves. Taylor's daughter wowed fans on her timeline.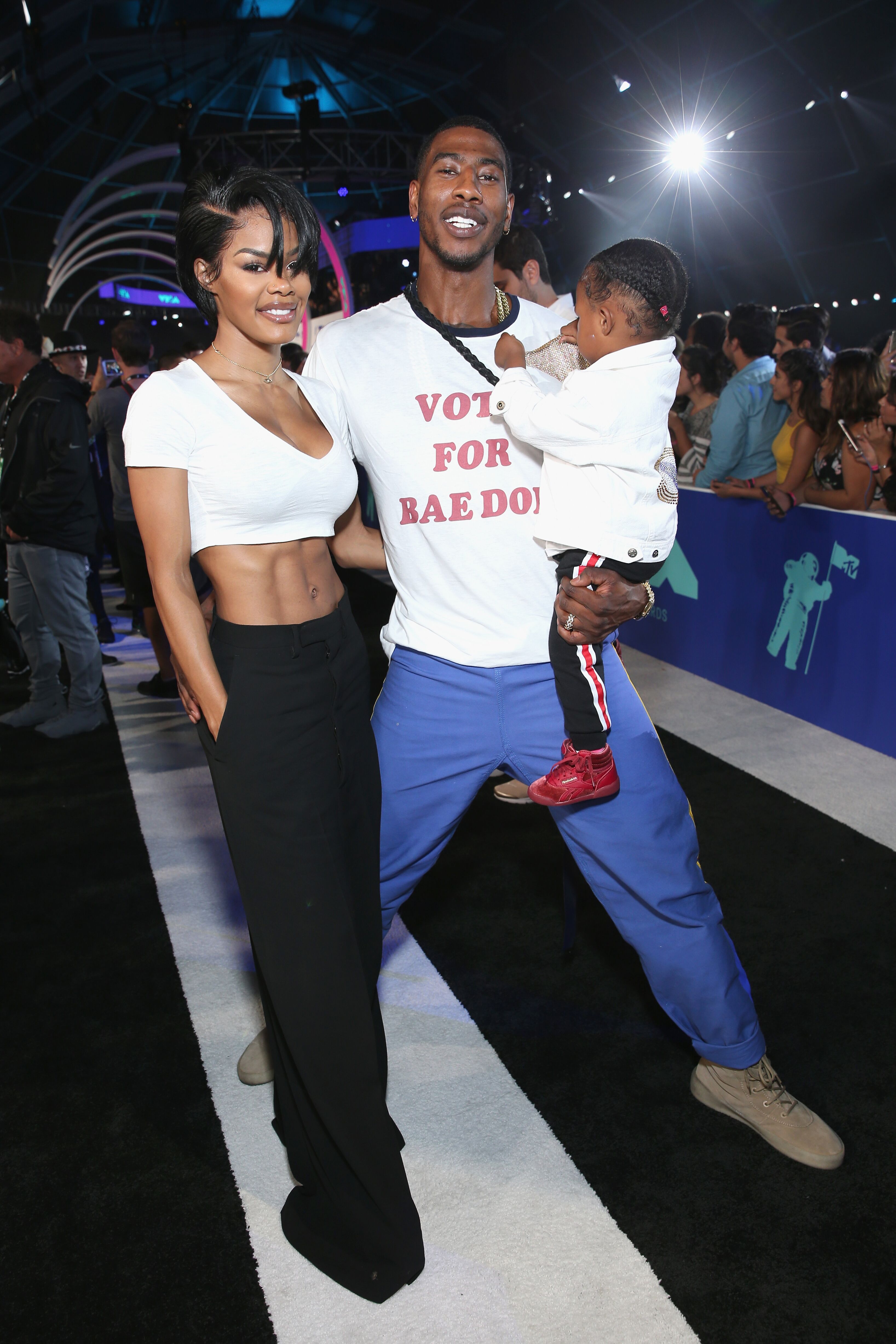 The clip opened with Junie looking adorable in a colorful two-piece that included a hoodie and a pair of jogger pants, with her hair styled into two buns, while her pal looked cute in a pink top. 
While the "June Bug" song played in the background, Junie showed funny expressions on her face, flexing a growl at one point before going on to whine her waist, continually dancing without missing a bit. Taylor hilariously captioned the clip:
"Okay Junie and Cam [are] on punishment because I can't take them nowhere. I guess it was only right that June Bug joined in the June Bug challenges…"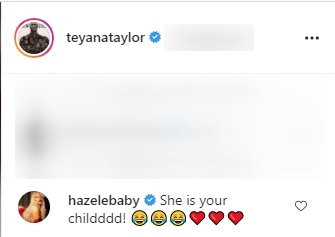 The star mom, who captioned with several mock-tear emojis, seemed to have briefly featured in her daughter's hilarious video as she yanked the little girl off the camera's view at the end.
The baby girl wowed her parents' guests dancing in anticipation of her little sister's birth. 

While many fans lined their hearty opinions and joked about Taylor's caption, some celebrities could not get enough of Junie. La La Anthony was one as she excitedly wrote Junie's name in exaggerated letters. 
"RHOA's" Kandi Burrus gave thumbs-up lightly, asking where Junie learned her cool moves. Her star dad, Iman Shumpert, shared his thoughts, noting that Junie could perfectly deliver the dance moves. 
Taylor and Shumpert's oldest child is Junie, and she became a big sister towards the end of last year. It is safe to say Junie is on her way to becoming a multi-hyphenate, and she is picking cues from her mom. 
Last year during Taylor's baby shower, Junie was the star of the show, rocking a red Givenchy and matching it with a heart-shaped sling purse. The baby girl wowed her parents' guests dancing in anticipation of her little sister's birth. 
Before welcoming little Rue Rose, the music star shared with fans that she was excited about trying natural home birth with the music icon, Erykah Badu, while Shumpert gave support.