Who Is Ezra Koenig? Get to Know Rashida Jones' 8-Year-Younger Boyfriend
The couple has kept their relationship covered in the veil of privacy and little information is available about them and their only child. However, we will tell everything we know about their beautiful family.
Ezra Koenig, 36, is an American musician, singer, and screenwriter who comes from a Jewish family. He is known for being the lead singer and guitarist for the New York indie pop-rock band Vampire Weekend.
In addition to his work with the band Vampire Weekend since 2008, Koenig is also the creator of a Netflix series, Neo Tokio, with Jaden Smith and Jude Law and is the host of a radio show: Time Crisis with Ezra Koenig.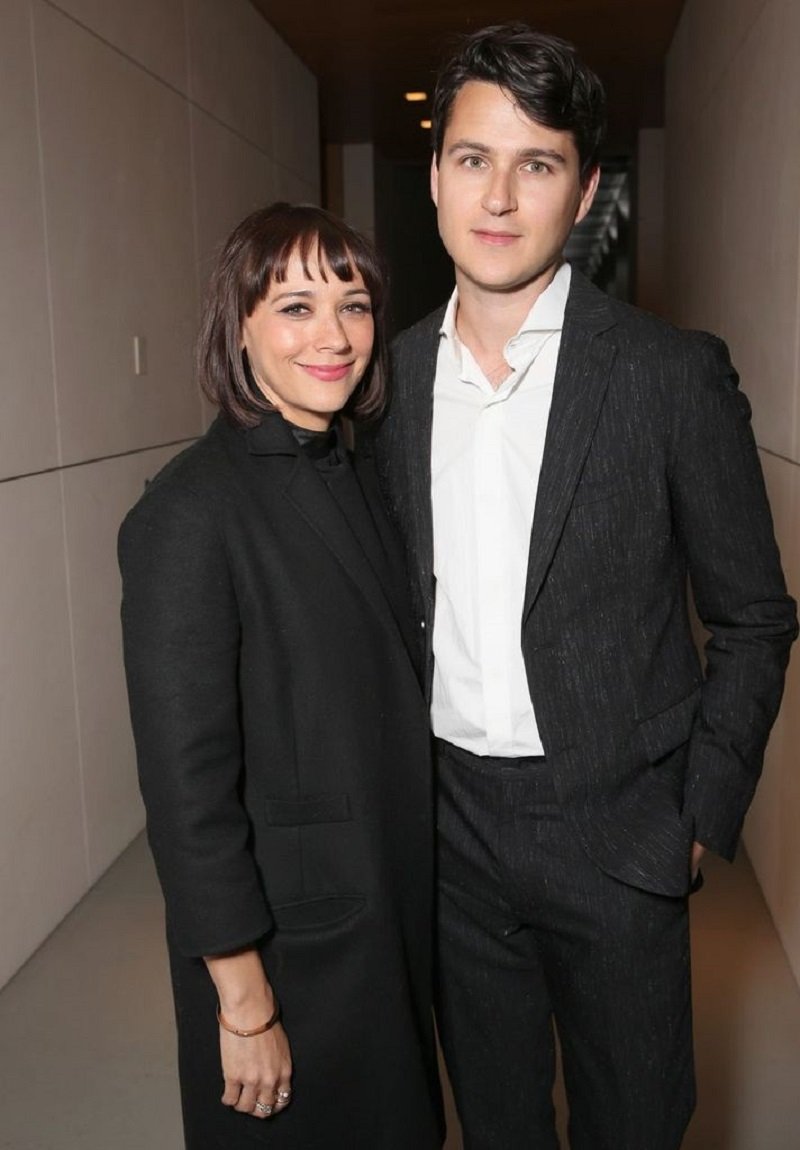 The musician and Rashida Jones began dating a few years ago, it is not certain when. The couple went public when they attended the Sundance Film Festival together in 2016 where they were seen together very close and comfortable.
However, one of the characteristics they both share is being fierce protectors of their private life. Both have kept the pregnancy and birth of their first child under the most complete secret, and the news took their followers by surprise.
EARLY YEARS
Ezra Michael Koenig was born in New York on April 8, 1984. The family lived in the Upper West Side neighborhood of Manhattan before moving to northern New Jersey. Koenig attended Columbia University where he studied English.
He met his bandmates Vampire Weekend at Columbia University. They formed the band while they were in their senior year and recorded their first album after graduation.
MUSICAL CAREER
In addition to his participation in the band Vampire Weekend, Koenig was previously in a rap group called L'Homme Run. He also played with the indie rock group Dirty Projectors during their European tour. Father of the Bride, 2019, is the band's latest album.
In his musical development, he has commented that he had the privilege of growing up in a music-loving family that exposed him to different musical genres from a very young age. It has been a privilege for him to grow up with that kind of cultural training.
FAMILY MATTERS
For Koenig, the family he has formed with his longtime girlfriend and son are the most important things in his life. The musician is romantically attached to Rashida Jones, the daughter of music entrepreneur Quincy Jones and late actress Peggy Lipton.
According to a source, the Los Angeles-based couple had their first child together, a boy named Isaiah Jones Koenig on August 22, 2018. Jones had spoken in 2014 about potentially marrying and having children.
BECOMING A MOM
Having her first child has been an extraordinary experience for Jones. However, her mother Peggy Lipton passed away eight months later in May 2019, taking Jones from the most complete bliss to deep mourning.
She commented that the experience has been hard for her in a way that she has felt as if she were out of her body, as it has been a very emotional couple of years. She has been struggling with the emotions of becoming a mother and losing her mother at the same time.
SUPER FAMOUS PARENTS
Growing up as the daughter of two super famous people is not as simple as it sounds. Jones spent part of her childhood in Hollywood with her father Quincy Jones and her mother Peggy Lipton, an actress, and her siblings. After her parents' divorce, she lives with her mother.
Jones studied piano and is a talented musician who was always encouraged by her father to work hard to earn whatever she wanted to achieve. Her partner Koenig, although she is a great musician, also does not dare to present her music to Quincy Jones out of shyness.
HER CAREER
Jones has had several acting credits in addition to having participated as a voice actress. She has also recorded songs for different film productions. Growing up surrounded by music, Jones has an incredible sense and appreciation of music.
She has also been recognized for her work on the documentary she made about her father Q: The Autobiography Of Quincy Jones.